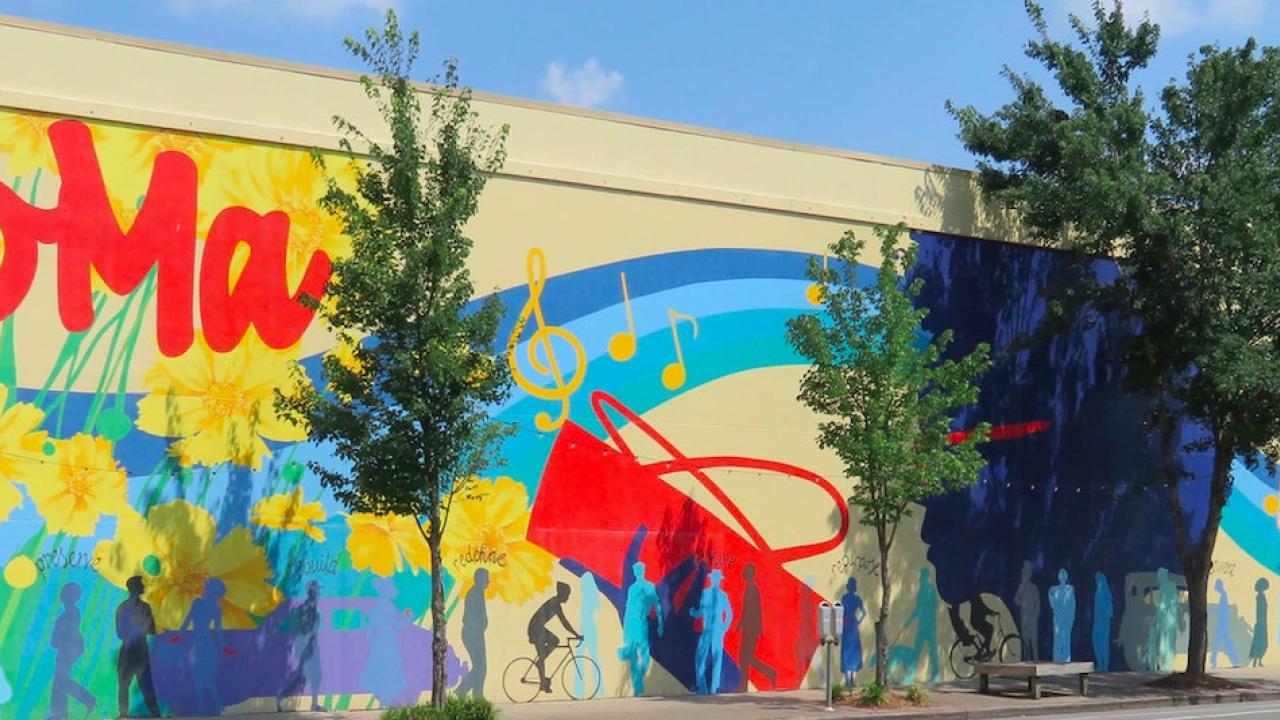 Southside Main Street (SoMa) in Little Rock is a historic district located south of Interstate 630 from the core of downtown. The area has seen momentous revitalization and is currently a thriving, walkable, family-friendly hot spot in the city. Attractions like Rock Town Distillery, Arkansas' award winning distillery, have relocated here, and new businesses are steadily moving in.
"If you want great ice cream, restaurants which use locally sourced food and craft beer, an award winning distillery, a purse museum that is one of three in the world, eco-friendly, vintage and antique retail, stores that offer art and craft opportunities, one of the best bakeries, and a local farmer's market in a private garden, then you really need to come to SoMa," said Hillis Schild, a board member of the Southside Main Street Project.
"I always describe it as a small town in downtown," she continued. "It's a thriving urban area in an important historic area of Little Rock. It's also extremely local. Our one big chain is Walgreen's, which I love, but it was originally an Arkansas-owned pharmacy chain. We have great retail stores and business owners who love our community and work hard to make it a great place...My favorite thing about SoMa is the diversity and the passion of the residents and business owners."
"Diversity makes life interesting to me and I always learn something new here." 
SoMa is home to creative and colorful murals, and spots like the Bernice Garden bring a touch of whimsy to the area. The garden houses artistic sculptures, a farmer's market, and also serves as an event venue. Popular annual community events here include the SoMardi Gras Parade and the Arkansas Cornbread Festival, which attract large crowds every year. Also in the district is the ESSE Purse Museum, the only purse museum in the U.S. and one of only three in the world. The literary quarterly Oxford American is based here and popular eateries like the Root Cafe and Community Bakery are landmark places to refuel at while in the neighborhood.
"I think SoMa is a unique destination because it has a local feel inside our state's largest city on Main Street," said Anita Davis, who owns the ESSE Purse Museum and Bernice Garden. "Our historic setting lends itself as a background to small curated businesses unlike others in our city. I love the variety of offerings that visitors and locals can enjoy."