SouthArk Outdoor Expo in El Dorado
The 17th annual SouthArk Outdoor Expo is September 12 in El Dorado!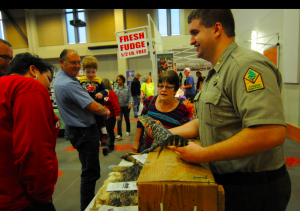 The day is geared for those who enjoy the outdoors and events on the lineup include a duck calling contest, a rib cook-off, a chainsaw wood carving demo, archery demonstrations, target shooting, a 5K, live music, and more. There will be many exhibits and vendors on site too. The music lineup on the Outdoor Stage includes Jimmy Lewis & the 8 Second Ride Band at 9 a.m., the Phillip Vance Band at 10:45 a.m., the After Hours Band at 12:30 p.m., and the Tres Bluebirds Band with Special Guest Buddy Flett at 2:15 p.m.
The expo takes place from 8:30 a.m.- 4 p.m at the El Dorado Conference Center at 311 South West Avenue. For more details call 870-864-7130 or visit southarkexpo.com.