Spa-Con Returns to Hot Springs
Editor's note: The event featured in this article occurred in 2017, but we hear that this year's will be the best yet. Find it on our Events page.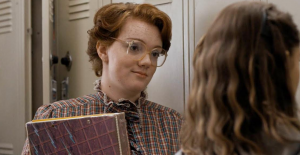 Spa-Con, an entertainment and comics convention, is a chance to meet comic artists, cosplayers and special celebrity guests. The colorful convention takes place September 22-24 in Hot Springs and "will feature celebrity guest appearances by Barb, Laura and Audrey," said Bill Solleder of Visit Hot Springs, which is producing the event. "That's Shannon Purser, "Barb" from Stranger Things, Sheryl Lee, aka, Laura Palmer of Twin Peaks and Sherilynn Fenn, aka, Audrey Horne from Twin Peaks. The timing is perfect too. The Twin Peaks season finale airs just before Spa-Con, as well as, the Emmy's where we expect Stranger Things to rack up a few awards. Then, Stranger Things season 2 airs just after Spa-Con."
The event, which will be at the Hot Springs Convention Center at 134 Convention Boulevard, is covering the bases and will have everything from comics, gaming, cosplay events, celebrity guests, film and TV collectibles, special panels featuring industry speakers, and more. The convention is set to highlight genres from across pop culture, including sci-fi, anime, fantasy, animation, horror and more.
Solleder said the convention is also set to feature the Batmobile, Ecto-1 Ghostbuster vehicle and nearly two dozen special guest cosplayers, comic artists, panelist and workshop leaders.
"Stand out Spa-Con attractions include the Spa-Con Laser Tag arena, the Star Ship Bridge Simulator, the Narrow Escape Room, the Funimation Anime Theater and the Virtual Reality Lab," Solleder added.
Visit Hot Springs will kick off Spa-Con on Friday, September 22 with a free screening of Harry Potter and the Sorcerer's Stone. For a complete list of guests, schedules and Spa-Con VIP and Weekend Pass information check spa-con.org.