Splash of Glass at Garvan Woodland Gardens
Arkansas is stomping grounds for a wide range of interesting local artists. Among them: glassblower James Hayes, who owns and operates the James Hayes Art Glass Company in his hometown of Pine Bluff. The technique of glassblowing has been around since antiquity and it takes years to master the intricate process needed to shape and sculpt molten glass into works of art.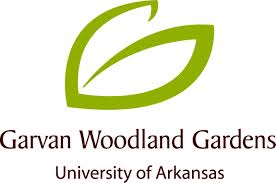 Hayes has gained a reputation for creativity and color in his designs that include bowls, plates, vases, chandeliers, and other blown glass works. Mr. Hayes' honors include an invitation from the White House to design a Christmas tree ornament.
As to his background, Hayes received an art degree from Hendrix College in 1988. Three months later he discovered glassblowing at the Arkansas Arts Center Museum School in Little Rock. He has studied glassblowing in Murano, Italy; Columbus, OH; and at world-renowned glass artisan Dale Chihuly's Pilchuck Glass School near Seattle, WA.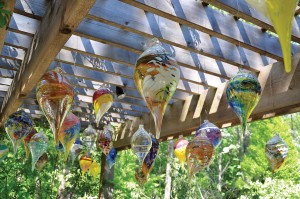 Hayes work will be featured at an event called Splash of Glass at Garvan Woodland Gardens in Hot Springs  starting this month. Around 225 pieces of his multi-colored glass creations will be shown. Visitors can see his creations in their garden setting from now through Sept. 30. They will be featured across the property, which encompasses a 210-acre peninsula on the shores of Lake Hamilton. Many of the art pieces will also be available for purchase. Of note, Gardens admission will apply to see the installation.
On May 11, there will be a special Splash of Glass Artist Walk with James Hayes at the Gardens. He will lead a guided tour and explain his inspiration for the art installation and how his glass creations were made. There will be two tour groups, one in the morning (10 a.m.-noon) and one in the afternoon (1 p.m.-3 p.m.).  Both groups will join Hayes in the Garden Magnolia Room for lunch. Cost of the event is $50 for members and $60 for non-members. Lunch is included in the price.
Garvan Woodland Gardens is located at 550 Arkridge Road. For more details contact Kristin Mangham at Garvan Woodland Gardens at 501-262-9615 or [email protected].  You can also visit the Garvan Woodland Gardens website here.