Splashy and Vibrant Holidaze Performance Welcomes the Holidays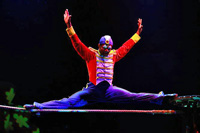 In the tradition of Cirque du Soleil, Cirque Dreams Holidaze ushers in the spirit of the Christmas season with flamboyant color and flair. The performances are Nov. 27-29 at Robinson Center Music Hall in downtown Little Rock. The international cast of more than 30 talented artists which comprise the Cirque Dreams company. They perform
mind-boggling feats of daring in what some critics have called a "Broadway-worthy spectacle." The production is one of the most visually extravagant shows you'll ever see.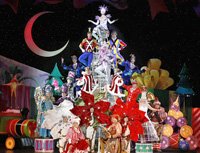 There will be a host of activities including gingerbread men flipping through mid-air, toy soldiers marching on thin wires and snowmen delicately maintaining their balance. Characters juggling, soaring, swinging, and bicycling on and above a holiday-decorated stage will amaze the audience with their dexterity. Original and traditional music accompany the vibrant costumes, huge gift-wrapped packages, massive candy canes and 30-foot-high soldiers. The production was created and is directed by Neil Goldberg.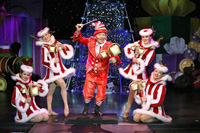 The curtain rises on all performances at 7:30 p.m. For ticket information, contact Celebrity Attractions by visiting celebrityattractions.com or by phoning 501-492-3316. Start a new holiday tradition!