Spoil Yourself in the Unspoiled Blanchard Springs Cavern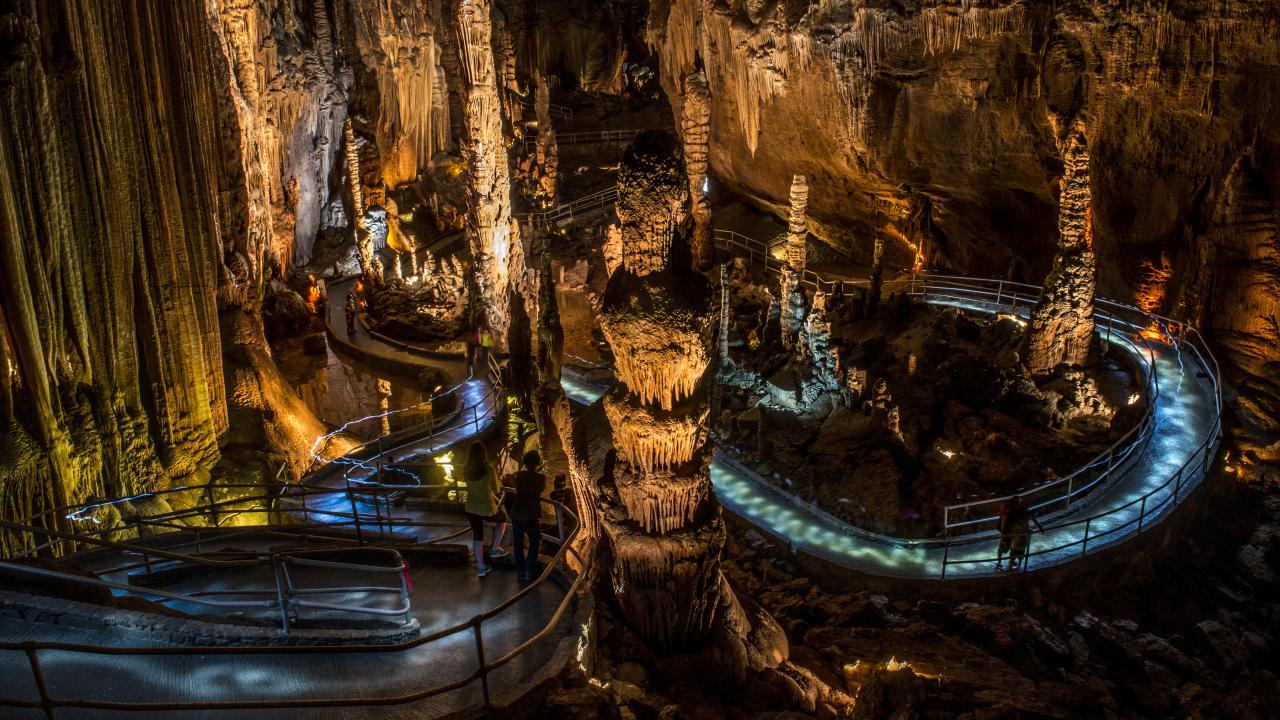 Unspoiled cave formations, crystal clear streams, large flowing spring (12,000 gallons per minute), small lake, scenic trails, picturesque bluffs, fishing, campground, hiking and biking trails, picnic grounds, and swim areas.  Sounds like the perfect Spring Break location to me.
Discovered in 1963, Blanchard Springs Caverns and Recreation Area near Mountain View is filled with opportunities for outdoor adventure.
​
Encounter large, lighted rooms with handrails on a paved trail for easy walking on the guided walking tour. Or, channel your adventurous side to climb and crawl through an undeveloped section of the caverns with only a headlamp to show you the way.
Don't miss the "Water Works" exhibit hall and movie "The Amazing World Below."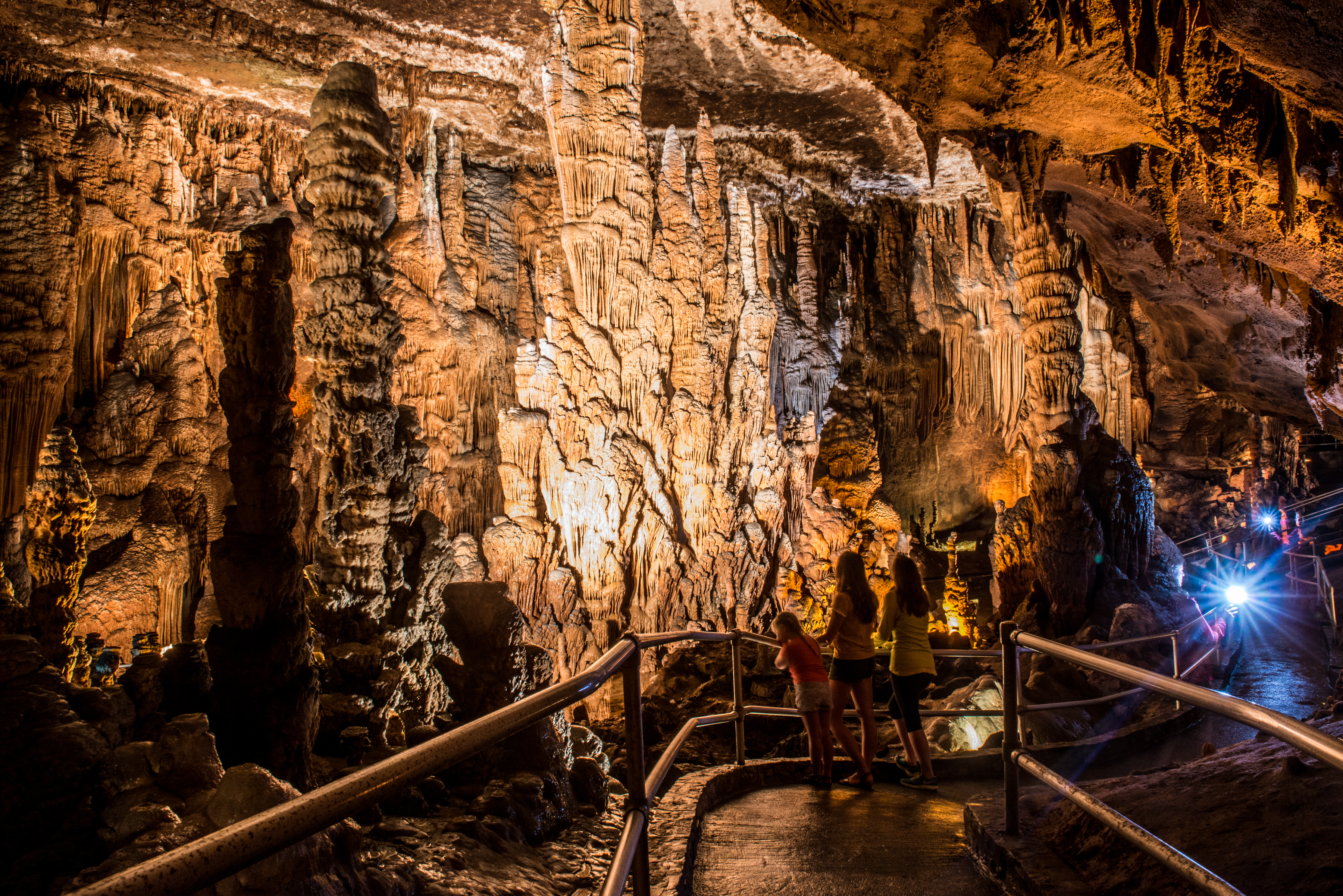 ​
The Caverns are open seven days a week from mid-March through October (closed Mondays and Tuesdays November through mid-March). The Visitor Information Center, which is fully accessible, opens daily at 9:30 a.m. with the last tour of the day departing at 4:30 pm. Ticket information and tour reservations. 
Blanchard is located on the Sylamore Ranger District, 15 miles northwest of Mountain View.  You'll love the hiking trails, camping, fishing, and other outdoor opportunities here.