Spring ATV & Side-By-Side Rally at Byrd's Adventure Center
Byrd's Adventure Center's annual Spring ATV and Side-by-Side Rally is coming up March 11-13. So grab your camping gear, fishing pole, frisbee, and of course, your favorite ATV and UTV!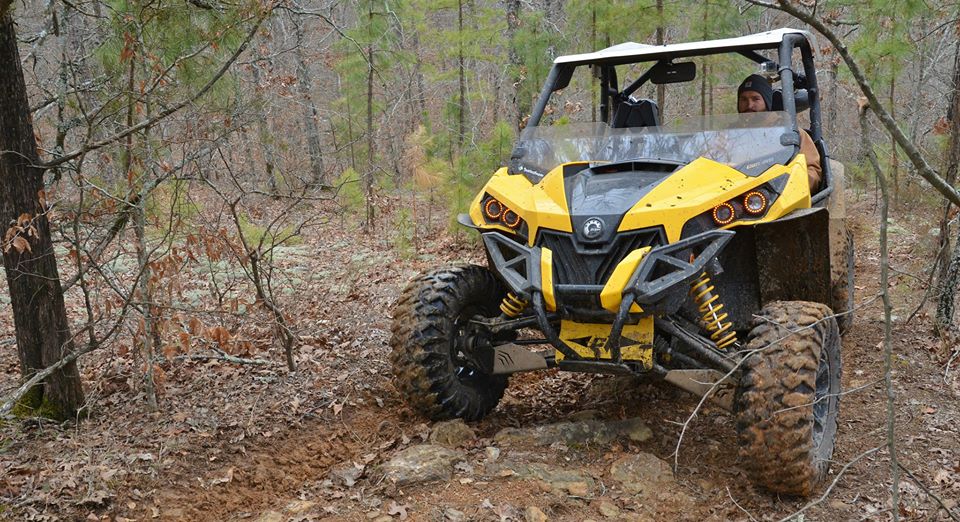 Byrd's is gearing up with Honda Power Sports of Fort Smith to show your family a great time in the Ozarks. This event offers trail rides for all skill levels, games for adults and kids, great food, prizes, and more.
Registration is from 9 a.m. to 5 p.m. on Friday, March 11. A night ride starts at 7 p.m. More trail rides take place from 9 a.m. to 2 p.m. on Saturday, March 12. A skills course and games are from 3 p.m. to 6 p.m. followed at 7 p.m. by dinner, prize giveaways, and a raffle. On Sunday, March 13 from 9 a.m. to 2 p.m., enjoy more trail rides. The cost is $45 per person including the Saturday night dinner. Kids 10 and younger are free.
Call Byrd's Adventure Center at 479-667-4066 or visit www.byrdsadventurecenter.com for details. Byrd's is located in northwestern Arkansas near Ozark on an 800-acre campground facility. It has three miles of river frontage on the Mulberry River running through the property. The facility offers miles of rugged 4×4 trails, shaded camping, swimming, canoe float trips, general store, food concession, electric sites, and live music. Campsites with water and electricity can be reserved.