St. Joseph Farm and Education Center in North Little Rock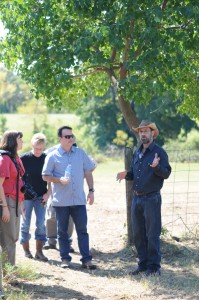 Editor's note: The event featured in this article occurred in 2013, but you'll find other great happenings on our Events page.
This week, I attended a press tour of a proposed organic farm and farming school in North Little Rock. Plans are in the works to transform the former St. Joseph's Orphanage in North Little Rock into an agricultural, arts, and education center called St. Joseph Farm.
Local farmer Jody Hardin is at the helm of the vision, which focuses on restoring the century-old 56,000 sq. ft. landmark and the 63 pastoral acres found on the grounds.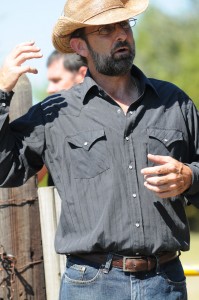 Hardin, who is from Grady, said plans center on sustainable agriculture, community outreach and feeding the hungry.  He wanted the center to be a 'community food hub.'
"I intend to make our endeavors here accessible to the community so that anyone who is personally interested in learning more about agriculture or teaching their children about agriculture in this area will have the opportunity to see for themselves how a farm works," he said.
During the press conference, Hardin showed a proposed map for the grounds which included outlines for a Goat Dairy and Barn, a Market Garden, a Food Forest, and a Vineyard and Orchard.
For five years he was vending at farmer's markets and had many people come up to him to say there was a beautiful farm in North Little Rock waiting for the right plan. Around 4 months ago the timing became right and they pulled together a team and leased the land for 50 years.
Plans are to grow vegetables and fruit and bring livestock to the land. They also want to use the currently empty rooms and kitchens as a place to educate people on sustainable organic farming, cooking, and more. St. Joseph Art Studios are being developed on site too along with a gallery.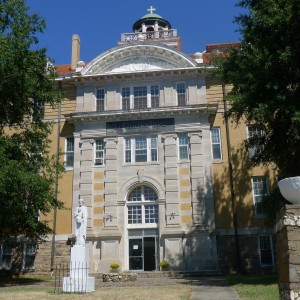 As to a bit of history, St. Joseph Orphanage was commissioned by Bishop John Baptist Morris in 1908 to house and care for orphaned children. Architect Charles Thompson designed the 56,000 sq. ft. home atop a hill as a beacon of hope that served the North Little Rock and Little Rock communities for almost a century. It was placed on the National Register of Historic Places in 1976.The orphanage operated until 1978, then the building served as a day care and retreat center for many years. At one point during its operation, the sisters and volunteers  maintained an extensive farm, rose garden, and fruit orchard and raised Holstein cows and hogs on the property.  In 2007, the last two nuns returned to their mother-house, St. Scholastica Monastery in Fort Smith.
The St. Joseph Farm and Education Center will be located at 6800 Camp Robinson Road in North Little Rock.