Starry Starry Lights and Jasper Reindeer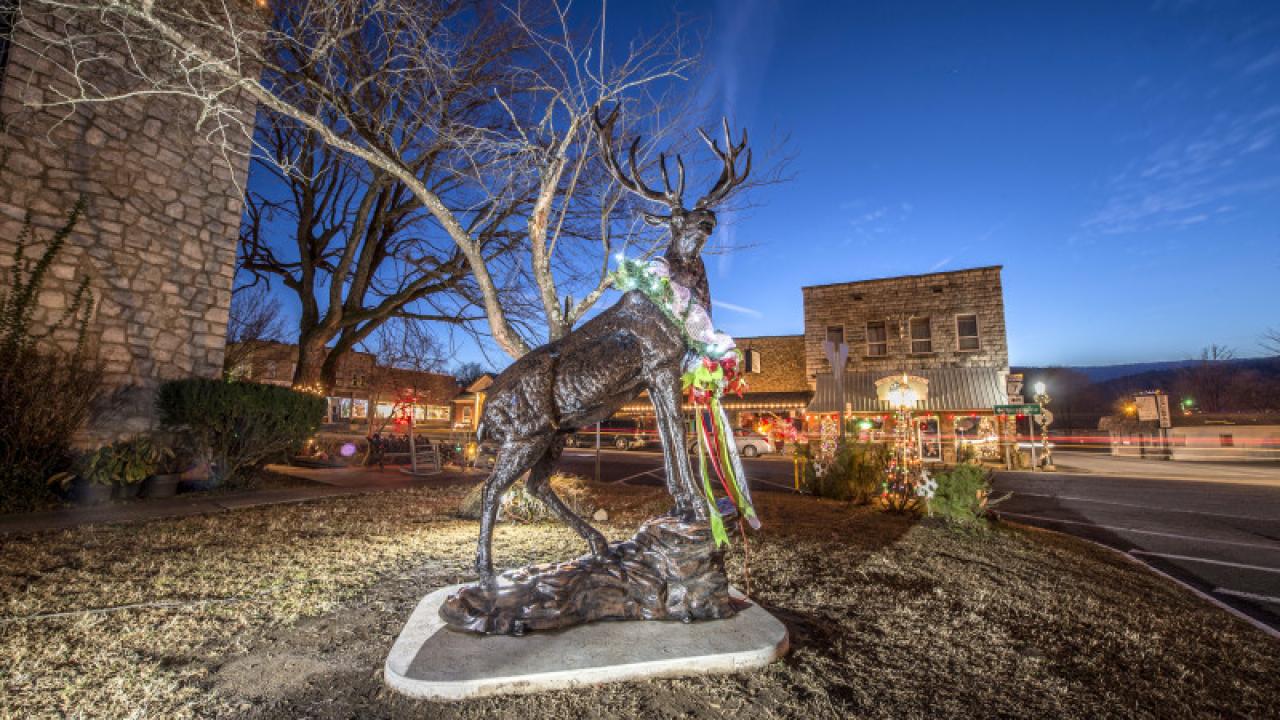 Jasper is the place to experience an old-fashioned, small town Christmas, complete with twinkling holiday lights, starry night skies, scenic countryside and local "reindeer."
The picturesque square with its historic courthouse in the middle and gazebos on the grounds is fun to visit. During the holiday season, enjoy it all decked out in lights to put you in the Christmas spirit. Don't miss poking around the businesses around the square like Emma's Museum of Junk, where you'll find antiques and other wonderful treasures that are perfect for gift giving. Also on the square, the Newton County Chamber of Commerce serves as a gallery selling regional art as well as an information source for what to do in the area.
And, there's lots to do.
More than one-third of Newton County is owned by some government entity (National Park Service, U.S.D.A. Forest Service, State of Arkansas and county government). Jasper is surrounded by natural beauty and outdoor opportunities like hiking, canoeing, caving, rock climbing, fishing, hunting, mountain biking, and horseback riding. This is also the area where the nearby Buffalo National River, the nation's first national river, begins to flow.
The Buffalo National River is an International Dark Sky Park, a designation made by the non-profit International Dark-Sky Association.
So, in addition to the strands of holiday lights in the town, visitors to Buffalo River Country can look up and enjoy the starry skies as well. Plus, the area is full of local "reindeer," at least that's what locals like to call them at Christmas. A herd of more than 550 elk roam through Newton County, known as the Elk Capital of Arkansas. There are several elk viewing areas popular with visitors.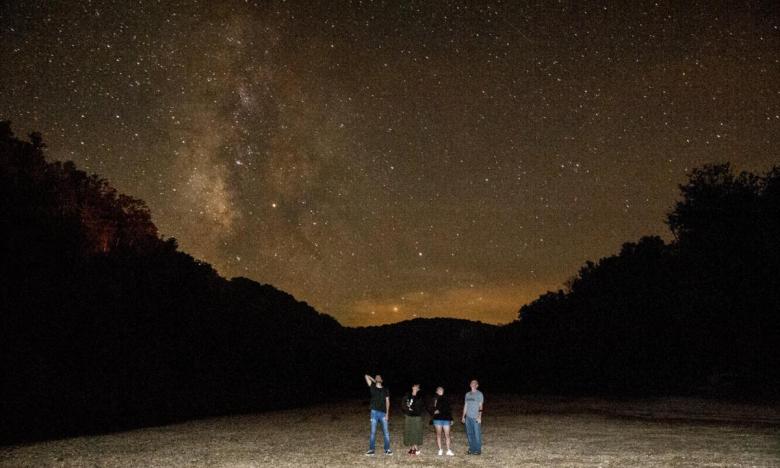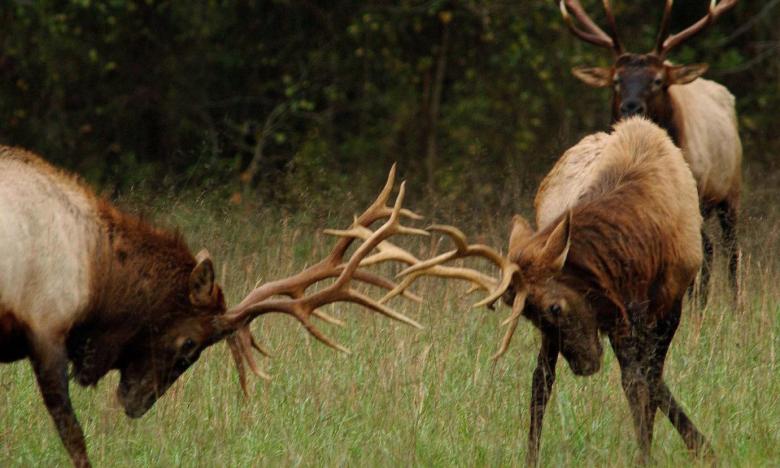 Head to Jasper with an appetite. Ozark Café was established in 1909, and features burgers, steaks, and seafood; plus, it has a soda fountain. The Boardwalk Café serves locally grown organic foods with menu items such as elk chili over cheese enchiladas, elk gumbo and buffalo steaks, homemade salsas and salads made from all Newton County ingredients. Save room for pie. Just south of Jasper The Cliff House Inn offers incredible views of the "Grand Canyon of the Ozarks" along with fine home cooked food.
Arkansas Scenic Byway 7, the state's first national scenic byway, offers drivers quite a view as it cuts through the heart of the county, running north and south.
Which part of this Buffalo River Country Christmas are you most looking forward to?