Start the Holiday Season at Jacksonport State Park's Holiday Gala Ball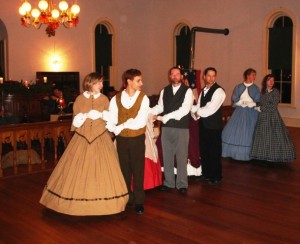 Kick off the holidays, surrounded by sounds of historic music, twinkling lights, and ladies and gentlemen swathed in shimmering gowns and dapper evening wear. You'll find it this Saturday evening at Jacksonport State Park recreates holidays of the late 19th century.
Jacksonport State Park in Newport hosts the annual Holiday Gala Ball on Nov. 17. Experience the 1860s and 1870s as partygoers don period costumes. Enjoy live music and ballroom dancing instructions all in a beautifully decorated courtroom. The 52nd Regimental String Band performs music of the 19th century. Period dress is encouraged but not required. For more information visit www.ArkansasStateParks.com or contact Jacksonport State Park at 870-523-2143.