Stetson's on the White: Fishing, Family & Fantastic Sunsets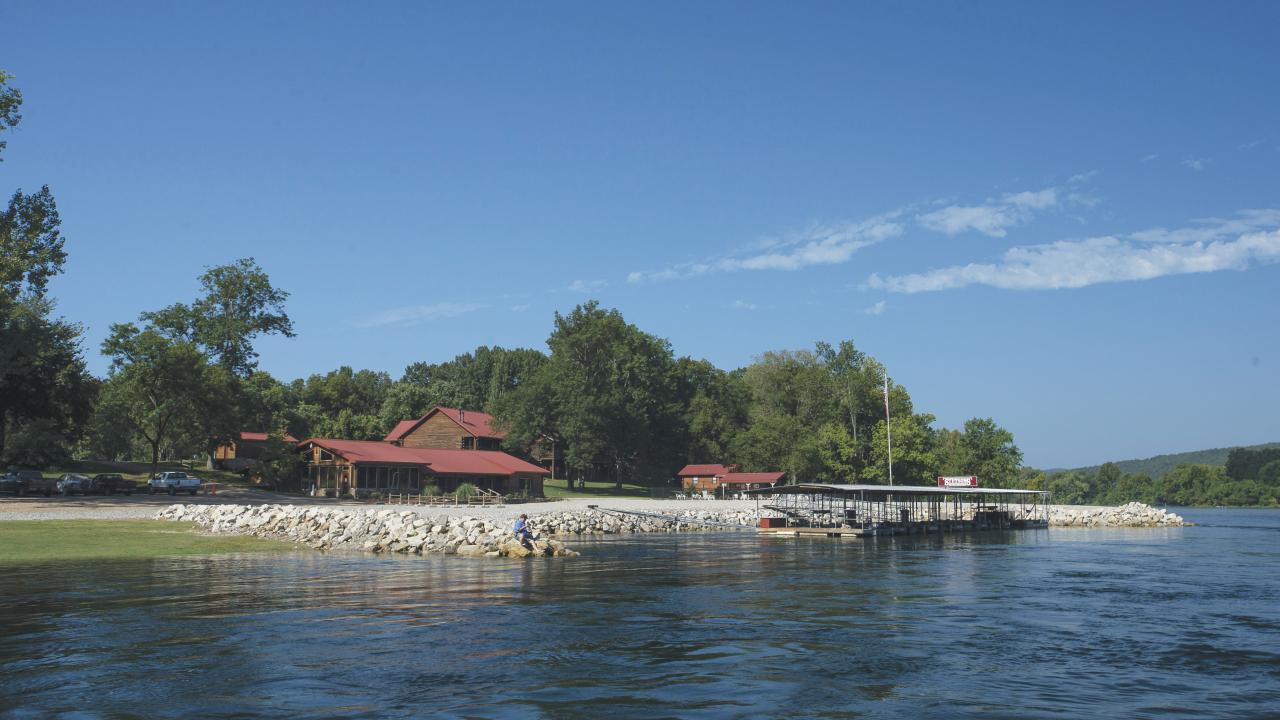 Call it anything but a hobby. Trout fishing is a calling, and to the many fly-fishers who spend a lifetime perfecting their craft—it's an art form, too. Few places on Earth offer a better canvas for practicing the art of trout fishing than Arkansas's White River. A 720-mile waterway in total, there is a special section of the White River near Bull Shoals Dam that is known internationally as a fisherman's paradise.
Location, Location, Location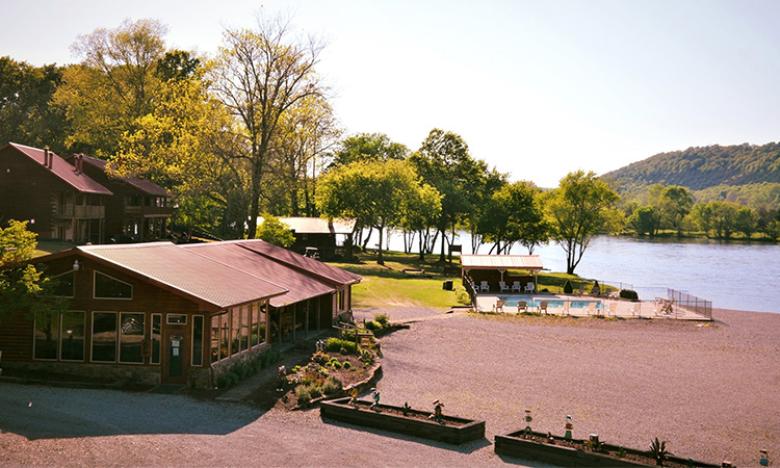 Sitting right on the sweet spot of the White River is Stetson's on the White, a resort-style basecamp for fishing trips of all shapes and sizes. From bait and tackle to boat rentals to expert fishing guides, Stetson's is a one-stop-shop for fishers looking to spend an afternoon or set up for the season. Enjoy the view from the cabin and cook your catch or relax poolside and eat dinner at the lodge. You choose the type of experience you want here.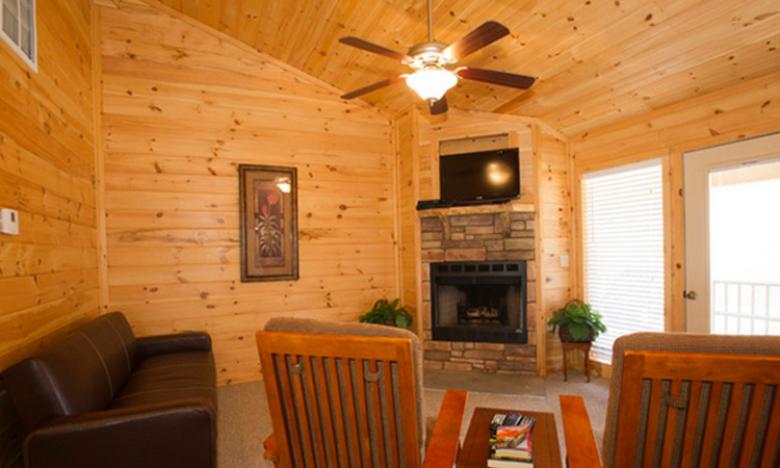 When you're not fishing, you're relaxing or sleeping, and Stetson's has a cabin to fit you and your whole crew. Open year round, Stetson's 22 cabins are all just a stone's throw from the water. From cozy one-bedroom sleepers to family-sized, five-bedroom lodges, every cabin is spacious and ultra clean, and the staff does everything in its power to make your trip fun, easy and unforgettable.
While you stay at Stetson's, you'll enjoy all the amenities of home and then some. Most of the cabins feature fireplaces, kitchenettes and outdoor charcoal grills. Located less than 45 yards from the water's edge, every cabin offers a river view and the soothing sounds of flowing water to help you sleep. If you need to unwind, you can go for a dip in the outdoor pool, get some firewood for the night, or check out knick knacks in the gift shop.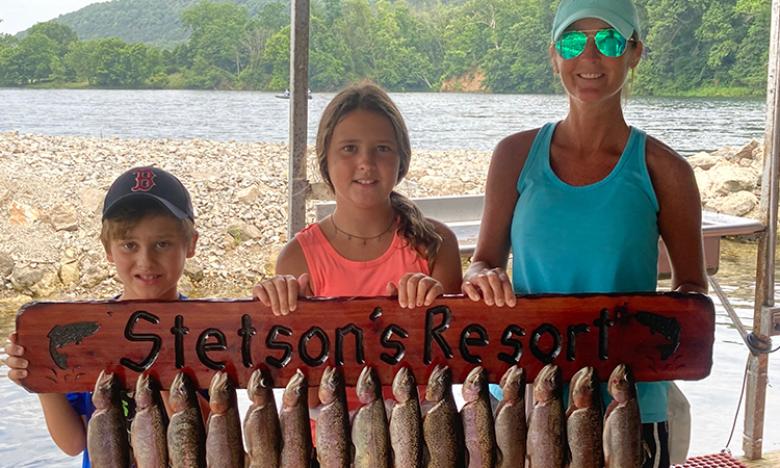 Sometimes the best way to reconnect is to unplug, and Stetson's is the perfect place to forget the world and focus on what matters—like fishing, family and fantastic sunsets. Every year families from all over come to Stetson's to get away from it all, and they leave with some of the happiest memories of their lives. From campfire stories to slow-cooked meals, every day on the White River is a story to tell.
Corporate families need quality time as much as any other, and Stetson's is a very popular destination for corporate retreats. Nothing encourages team building like a trout-catching competition among colleagues. With more than enough room for parties of all sizes and cabins available with up to five bedrooms, Stetson's can equip the whole department and help everyone find their inner fisherman.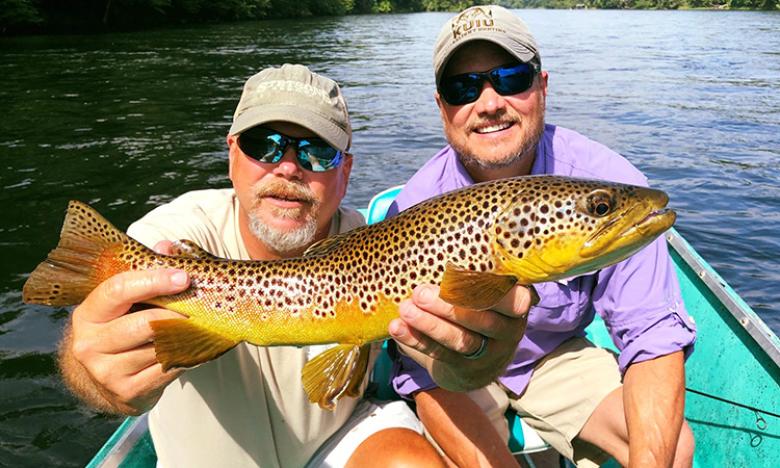 The best thing about a fishing hobby is that it's always in season, and so is Stetson's on the White. From cabin rentals to equipment outfitting, this resort is full-service and open year-round to accommodate every possible last-minute fishing trip. To reserve a cabin, book a guided fishing trip, or just to ask a question, visit Stetsons-resort.com or call 870-453-8066 today!