Summer History Camp Registration Open
Summer is closer than you think and it's not too early to start planning your children's summer fun. The Shiloh Museum in Springdale is now accepting registration for its summer history camps for kids.
Two sessions are offered:
"Shiloh in Wonderland" is June 10-14, 9:00 a.m. to noon, for ages 6-9. Each day's activities are based on themes from Lewis Carroll's classic novel, Alice in Wonderland. Campers will explore Victorian history through games, crafts, and refreshments based on the antics of the Alice in Wonderland characters. Each day campers will enjoy games and crafts, and prepare some kind of delicious treat. Cost for the camp is $60 for members (family membership required) and $85 for non-members.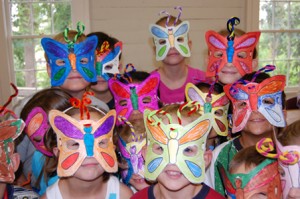 "Sense-sational History Camp" is June 24-28, 10:00 a.m. to 1:30 p.m., for ages 9-12. Each day, campers will explore one of the five senses through a combination of history, science, and technology. Activities include making a compass, zoetrope, sun print, bath bomb, lip balm, and traditional local foods; and learning about the invention and innovations of sound and vision machines. Campers will need to bring their lunch Monday through Thursday. An Ozark feast will be held Friday. Cost for the camp is $65 for members (family membership required) and $90 for non-members.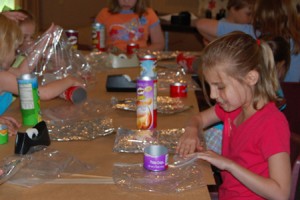 Space is limited for both camps; preregistration and payment is required. The Shiloh Museum is located at 118 W. Johnson Avenue in Springdale.  For more information, call 750-8165 or visit shilohmuseum.org.