The Summer Soundtrack of Arkansas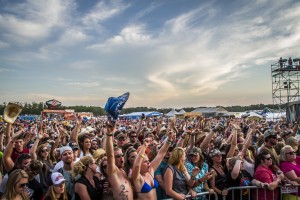 What does summer sound like? Drifting on the breeze in northwest Arkansas is the music of Umphrey's McGhee, Ben Harper, The Disco Biscuits, Yonder Mountain String Band, Carrie Underwood, Big & Rich, and the Zac Brown Band as well as numerous other artists at outdoor amphitheaters, music festivals, and urban locales. You can also catch a summer opera season.
Check out this summer soundtrack of Arkansas: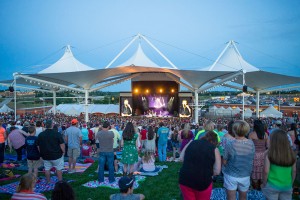 The Walmart AMP (Arkansas Music Pavilion) is a premiere outdoor concert venue located along Interstate 49 in Rogers. Its new venue opened in June 2014 and accommodates 9,500-plus people, with 3,200 covered seats and additional general admission seating on a sloped lawn. The new Walmart AMP has upgraded air-conditioned concessions and restrooms, a permanent pavilion and the biggest stage house in Arkansas. Scheduled to play this summer are: Lady A's 2015 Wheels Up Tour with Hunter Hayes and Kelsea Ballerini; Colbie Caillat; Kenny Chesney's 2015 The Big Revival Tourwith Jake Owen and Chase Rice; Hozier, and more. Stay up-to-date at arkansasmusicpavilion.com.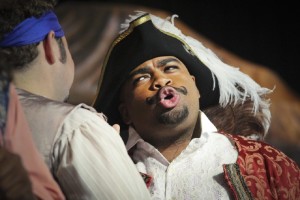 IMPORTANT TRAVEL ANNOUNCEMENT for WAKARUSA!
The Arkansas Highway Department has released an official statement that Highway 23, north of Mulberry Mountain will be closed until further notice. Due to a landslide affecting the road clearance, all festival traffic will need to utilize Interstate 40 to Highway 23 at Ozark, AR to access the festival site.
The North Toll at Highway 23 and Highway 16 will be closed and all resources and staff will be moved to the South Toll. The number of check lanes will be increased to accommodate the additional traffic. Wakarusa organizers expect minimal impact from the road closure and expect the detour to take an additional 20-30 minutes.
It is extremely important for Wakarusa patrons to use Highway 23 from Interstate 40 near Ozark. All patrons coming from the north should remain on I-49/540 South to I-40 East to Hwy 23. GPS devices may suggest alternative routes from the north. These will likely be logging or utility roads that are impassable by regular cars or are dead ends. All festival traffic needs to utilize Interstate 40 to Highway 23 at Ozark, AR to access the site.