Symphony Designer House is What Dreams are Made Of
Do you dream about your perfect home…maybe even a fantasy house? If so, don't miss the opportunity to tour one during the Conway Symphony Designer House, Oct. 17-25. Each room of the classic Craftsman bungalow highlights the works of 12 central Arkansas designers. Tours are offered 10 a.m.-4 p.m. Monday-Saturday and 1 p.m.-4 p.m. on Sunday.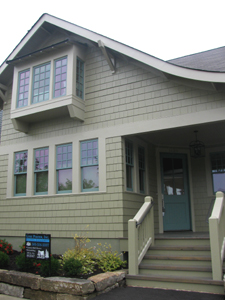 A general admission ticket to the home, located at 1120 Reynolds Avenue in the Village at Hendrix, is $25 and allows unlimited tours of the house. It can be purchased from the symphony website or at the presenting sponsor locations: The Village at Hendrix office, 1040 Reynolds, or 501 Life Magazine, 701 Chestnut Street.
A special finale evening event will be Oct. 24 from 6:30 p.m.-9:30 p.m. Those in attendance can partake of food and beverages, meet the designers, and enjoy entertainment provided by musicians of the Conway Symphony Orchestra. Tickets for the finale are $50 and can be purchased from the symphony website.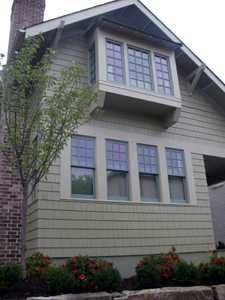 Featured designers for this year's event are: Jayson Cain, Jayson Cain Interiors/The Stone House; Mary Kordsmeier, Mary Kordsmeier Design; Alicia Gough, Colour Design; Pam Hueston, Interior Solutions; Lynne Crafton, Crafton Designs; Scott Curtis, Design Central; Cheryl Hannick, CW Designs, Inc.; Donna Benton, Waterhouse Market; Debbie and Tim Goodwin, Equinox Outdoor Concepts Louvered Roof Specialists/ARK Roofing; Laure Antonetti, Laure Antonetti Design; Missy Quinn, Quinn Interiors; Heather Rae Daley-Cox; and Beth Robinson.
Front Photo by Mike Kemp, courtesy 501 Life Magazine