Talimena Rally Set for May
The Talimena Rally has been set for May 21-24.  The event is a chance to ride the motorcycling terrain of Arkansas while raising money for cancer research. All proceeds from the motorcycle rally go to St. Jude Children's Research Hospital. This year's headquarters for the event will be the Arkansas Convention Center in Texarkana. The cost to participate is $60 before May 1 and  $70 after that date. This includes two group rides, point runs,  meals, a rally t-shirt ( for the early registrants) and live music by bands including Crooked Halo and Dusty Rose.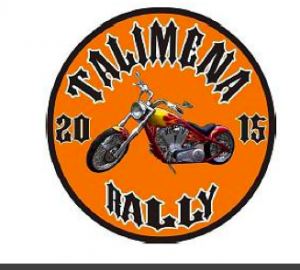 As for the riding, a 'Riding the Hills' group ride has been scheduled for May 21 that will include riding through the back roads of Arkansas to Glenwood. The following day (May 22) will be a group ride to Queen Wilhelmina including riding part of the famous Talimena Scenic Byway.
The rally, which has been taking place for 15 years, has a personal connection for founders Neil and Janice Jones. According to copy from the event website, 'Janice was diagnosed with colon cancer in 2007.  Together Neil and Janice endured the pain and hardship that someone has to endure with when diagnosed with such an illness. They both could not imagine what a child had to go through.  Neil and Janice enjoy riding their motorcycle and knew that bike riders loved to come together for charitable organizations so they started this rally.'
"What better way to give back to community than through kids," said Neil Jones.
Each June, those who participated in the rally are given the chance to ride to Memphis, Tennessee to deliver the donation to St. Jude Children's Research Hospital and tour the facility. "We get to ride motorcycles and hang out and you get to see where your money is going," said Neil Jones.
As a kick off to the rally, there will also be a 'Concert for the Kids' on April 4 at the Arkansas Convention Center. The event will have three bands including Rockey Jones & Damon Shores -Acoustic from Fort Smith, the Dusty Rose Band, and Crooked Halo. Tickets are $10 and all proceeds from this also benefit St. Jude. The Arkansas Convention Center is located at 5200 Convention Plaza in Texarkana. For more details or to register, click here.