Things to do in Mountain View this Weekend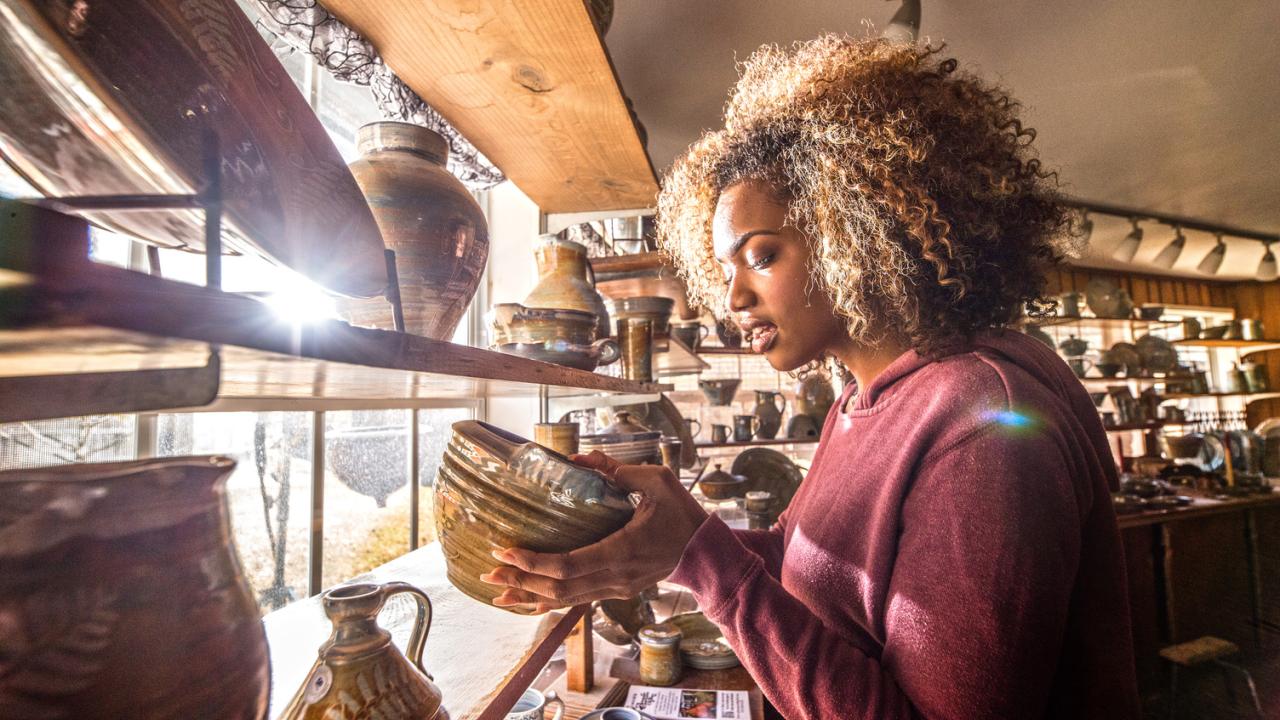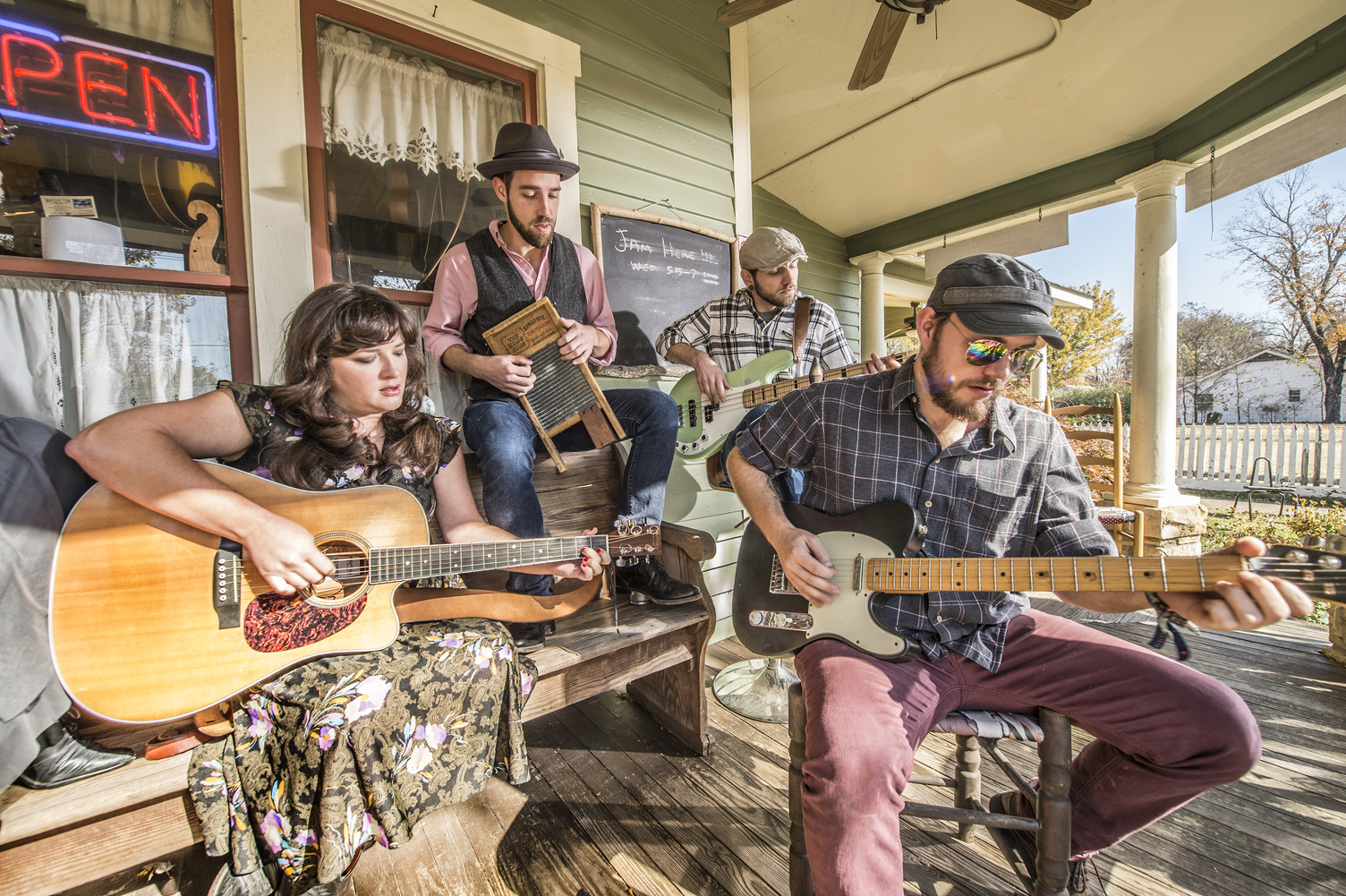 Established in the 1870s, the town of Mountain View is famous for the preservation of arts, crafts and traditional music of the Ozark Mountain people who settled here. It heralds tradition while also offering access to the great outdoors. Here are a variety of things to do in Mountain View this weekend.
1. Music on the square
Head to the downtown square for an evening of music played by musicians of all ages that love to share their love of music. Bluegrass in Washington Street Park is a time honored tradition. Enjoy listening or take your own instrument and join in the jam session. A few benches can be found around the park but most folks bring their own chairs and move from one group of musicians to another throughout the night. Don't miss buying a sweet treat from the local ice cream truck.
2. OK Trading Post
OK Trading Post offers guided horseback riding on scenic mountain trails, a petting zoo and a gift shop. The rides are geared toward novice riders for small and large groups. You can even go for an overnight camping trip. The petting zoo includes geese, mules, sheep, deer, goats, turkeys, rabbits, donkeys and more. The gift shop has novelty items, kids' boots, purses, belts, hats, other Ozark gifts and tack for horses.
3. Arkansas Craft School
Enroll in a workshop to learn to paint, weave on a loom, forge a piece of steel into a knife, make glass beads, throw clay on a pottery wheel, craft a hinged cuff metal bracelet and so much more. The Arkansas Craft School offers classes year-round in wood, metal, glass, clay, photography, jewelry, fiber and studio arts, in addition to hosting other types of workshops. It also has a craft market where you can purchase high-quality arts and crafts from regional artists and is located right on the square.
4. Syllamo Mountain Bike Trail
Located in the Sylamore District of the Ozark National Forest north of Mountain View, the Syllamo Mountain Bike Trail is more than 50 miles of single-track for novice to advanced bikers. This International Mountain Bicycling Association Epic Ride consists of five interconnecting loops accessible from the trailhead on Ark. 5, plus three trailheads on Green Mountain Road. The Blanchard campground is accessed from the Syllamo Bike Trail at the Jack's Branch Loop through a spur between the campground and the main trail. Hikers are welcome to use the trail as well. The trail name dates back to an 1800s resident of the area.
5. Mellon's Country Store
Don't miss stopping in to see Mellon's Country Store, full of old-time ambiance, and gifts and collectibles. This 1940s-style country store serves as a general store with a plethora of old-fashioned toys and candy. It's a treat for the young and the old.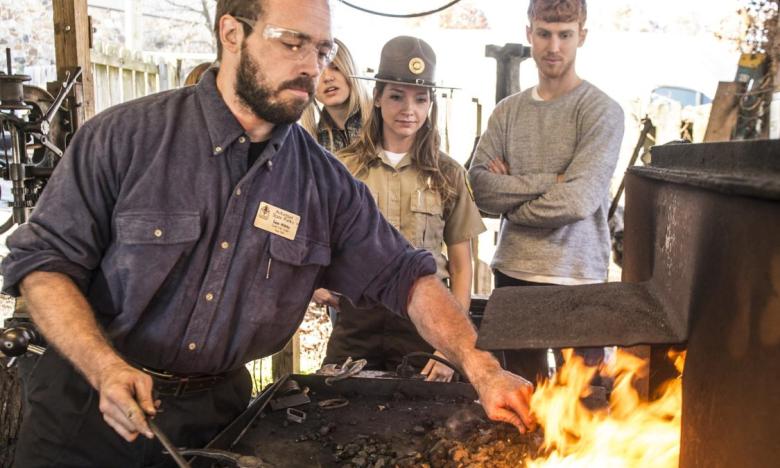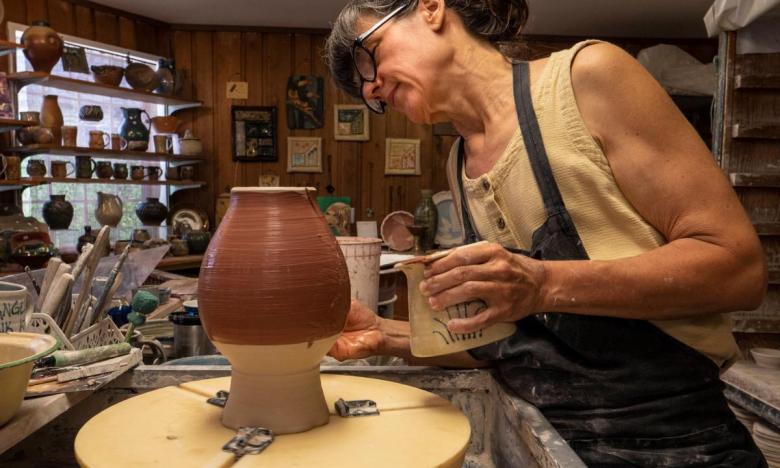 6. Ozark Folk Center
Ozark Folk Center State Park is dedicated to perpetuating the music, crafts, and culture of the Ozarks. Located in Mountain View and open from mid-April to late October, the park offers visitors an opportunity to watch more than 20 artisans work, stroll through the Heritage Herb Garden, and hear live Southern mountain music. You can also book a room at the Cabins at Dry Creek and check out the southern-style cooking at the Skillet Restaurant. Music is at the heart of this park. Musicians play throughout the day on stages in the Craft Village and in the 1,000-seat Ozark Highlands Theater, which brings legendary artists from all facets of Americana music to the stage.
7. Stone Drive-In
This old-fashioned drive-in movie theater originally opened in 1965. Stone Drive-In shows first-run films on Thursday through Sunday. Showtime is always at dark and movies play rain or shine. The box office opens one hour before dark but tickets can also be purchased online at  https://stonedrivein.ticketleap.com.
8. Blanchard Springs Recreation Area
The Blanchard Springs Recreation Area and Campground features crystal clear streams, a large flowing spring (12,000 gallons/45,000 liters per minute), a small lake, scenic trails, picturesque bluffs, swimming, fishing, and outdoor theatre programs in season.
Blanchard Springs Caverns and recreational facilities are nearby. Camping, picnic areas, hiking trails and creek swimming holes are popular with visitors. 14 miles north of Mountain View, off Ark. 14.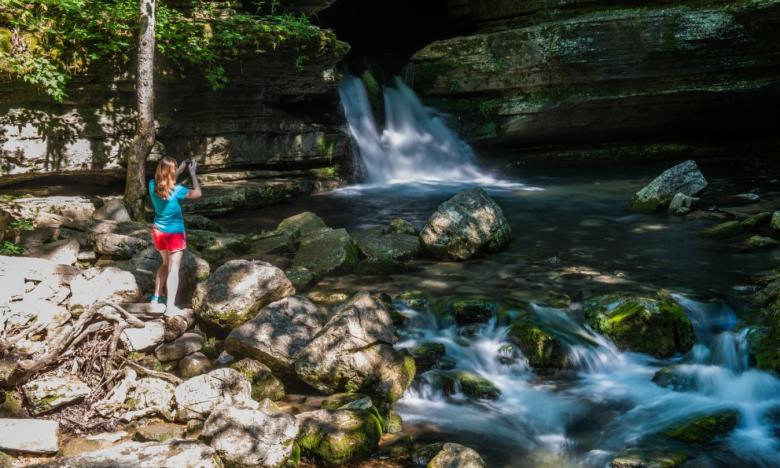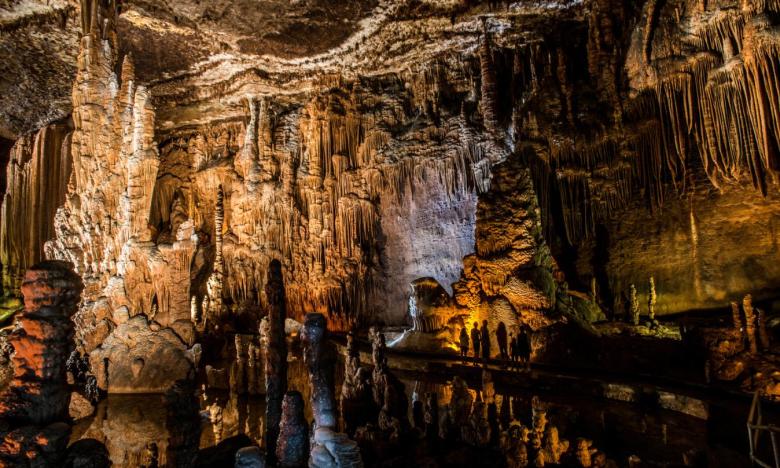 9. Blanchard Springs Cavern
Go underground at Blanchard Springs Caverns for guided walking tours through an active cavern system, featuring sparkling calcite formations, stalactites, stalagmites and columns. The Caverns is a three-level cave system, two of which are open for guided tours by Forest Service employees. A guided wild cave tour is also available. Blanchard is open all year with a restricted tour schedule during the winter months. The visitor center contains a gift shop, books, maps, educational material, and a movie.
10. The Old Mill
When you're exploring Blanchard Springs Recreation Area, don't miss the hike down to The Old Mill. Originally a two-story structure built of oak and walnut owned by Steve Mitchell, the mill was used from 1900 until 1928 to ground corn and gin cotton. After Mitchell died, his family sold the property to the Forest Service. The rock foundation and walls were added by the Civilian Conservation Corp in 1942. Exquisite rock work is the hallmark of the CCC, a post-Depression program to put young men to work. The plan was to restore the mill to an operational condition, but the work was interrupted when the CCC was disbanded at the onset of World War II.
11. Mirror Lake
You get a great view of the waterfall from Mirror Lake from the same trail that takes you by The Old Mill. Mirror Lake is a three-acre rainbow trout haven, constantly fed by the 58-degree water flowing from Blanchard Springs Caverns. The CCC built the stone and concrete dam that created the lake during the 1930s. The lake is restocked periodically and all state fishing laws apply.
12. Stonebrook Fudge Factory
Located on the historic town square in Mountain View, Stonebrook Fudge Factory specializes in gourmet fudge, brittles, taffies, and candies. If you've got a big sweet tooth, be sure to stop in for a Chocolate First Aid Kit and chocolate-covered bacon.
13. Bluegrass Trails Disc Golf Course
Enjoy a round of disc golf at the new redesigned, highly maintained, Bluegrass Trails Disc Golf Course. The course features 18 Dynamic Discs "Veteran" baskets, and 39 cement tee pads sure for a fun and challenging experience for all skilled players.
14. Stone County Quilt Trail
The Stone County Quilt Trail is yet another step toward preserving a piece of this area's rich culture. The trail contains 12 quilt block representations painted on barns and houses throughout the county. Just as cloth quilts tell a story of the bits and pieces of people's lives stitched into it, so do these quilt blocks tell a story about the people and places that make Stone County special. The website, http://arkansasquilttrails.com/, details the locations of these quilt blocks. You can pinpoint the address and read about the significance of each block. Then, make plans to take a leisurely drive through this beautiful countryside to follow the quilt trail.
15. Swinging Bridge
The Swinging Bridge, a single-lane wire-cable suspension bridge, was built in 1914 and stretches more than 200 feet across South Sycamore Creek. The bridge was restored in 2018, but you're still likely to hear creaks and pops if you drive over it with your windows rolled down. It's open to vehicles, bicycles and pedestrian traffic. To see this popular spot from Mountain View drive north on AR 5 for five miles. Make a sharp left onto Swinging Bridge Road and follow it for a half-mile to the bridge.
16. The Dulcimer Shoppe
The Dulcimer Shoppe made its first mountain dulcimer in 1962. Today, just as Lynn McSpadden did when he first started the company, craftsmen use their hands at every stage of dulcimer making. Stop by the shop for a selection of stock models or customize your own unique dulcimer. Even if you don't play, you'll enjoy browsing through this store and seeing how they are made.
17. Fishing Resorts
Jack's White River Fishing Resort and Anglers White River Resort are two of the best-known fishing resorts on the White River, where an abundance of trout can be found. While the White River is known for great trout fishing, this section of the river, where the warm water of Sycamore Creek runs into it, has plenty of smallmouth and largemouth bass too. Marinas, outfitters and guides are available year-round.
18. Jimmy Driftwood Barn
The historic Jimmy Driftwood Barn hosts folk music shows every Friday and Sunday night from 7 p.m. to 9 p.m. These sounds of the Ozark Mountains emanate from this venue that was started by James Corbitt Morris (June 20, 1907 – July 12, 1998), known professionally as Jimmy Driftwood, a prolific American folk music songwriter and musician. He was most famous for his songs "The Battle of New Orleans" and "Tennessee Stud." Driftwood wrote more than 6,000 folk songs, of which more than 300 were recorded by various musicians.
19. Stone County Museum
Stone County Museum is housed in the historic Mountain View school building built in 1928. The building was placed on the Arkansas Register of Historic Places in 2004 and also houses the Loy and Freda Daum Massey Research Room, the Mountain View Art Guild, and the Stone County Historical Society. It is open limited hours.