Tickets on sale for legendary rock group Styx at Walmart AMP
Tickets go on sale today, May 20, at 10 a.m. for a performance by rock-and-roll group Styx at the Walmart AMP in Rogers. The concert will take place on Thursday, Sept. 1, and ticket prices range from $31 to $55.50. Doors will open at 6 p.m. and music begins at 7:30 p.m.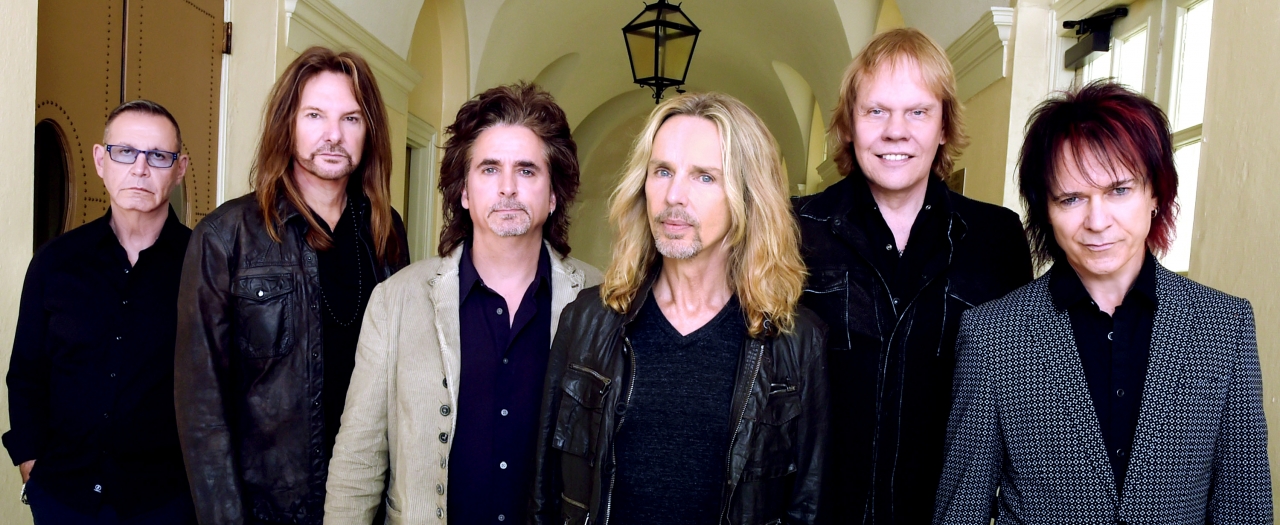 Tickets can be purchased in person at the Walton Arts Center Box Office in Nadine Baum Studios in Fayetteville by calling 479-443-5600 or by visiting www.amptickets.com. The Walmart AMP Box Office located in Rogers is currently closed and will reopen for regular business hours on scheduled concert dates. Official full-time opening of this AMP Box Office will begin on May 31.
At the height of their commercial powers, Styx released a string of five platinum albums, including the No. 1 triple-platinum Paradise Theatre (1981), according to a press release. After incessant touring, their national break came in 1975 with the No. 6 single "Lady," featuring the blaring vocal triads that are a Styx trademark. From 1977 until their breakup in 1984, every one of their releases sold platinum or better: The Grand Illusion (No. 6 in 1977; 3 million sold), Pieces of Eight (No. 6 in 1978; 3 million sold), Cornerstone (No. 2 in 1979; 2 million sold), Paradise Theatre, and Kilroy Was Here (No. 3 in 1983; 1 million sold).
In 1983, the group toured 3,000-seat halls with a theatrical presentation of Kilroy Was Here, an anticensorship concept album that included the hit singles "Mr. Roboto" (No. 3) and "Don't Let It End" (No. 6). In 1984, the group members went their separate ways for a while. Members Dennis DeYoung and Tommy Shaw, who had written most of Styx's music, each embarked on initially auspicious solo careers.
Four members of Styx, with newcomer Glen Burtnik, released the comeback Edge of the Century in the fall of 1990. In the spring of 2003, a new studio album featuring newcomer Larry Gowan was released.
The Walmart AMP, also known as the Arkansas Music Pavilion, is a Walton Arts Center venue and premier outdoor concert venue. The AMP has presented headlining concerts for the past 10 years, including rock, country, and pop. In its permanent home in Pinnacle Hills at 5079 W. Northgate Rd., Rogers, the Walmart AMP has the largest outdoor stage house in Arkansas.