Time is Running Out to see the Carroll Cloar Exhibit
If you haven't yet been to see the outstanding collection of Carroll Cloar artwork at the Arkansas Arts Center, time is getting short.  You have until June 1 to experience the rare show of paintings by the Arkansas native who is renowned for his depiction of farm life in the south, particularly his home state.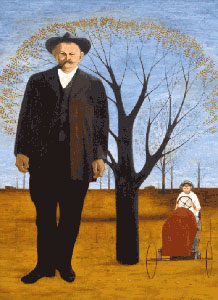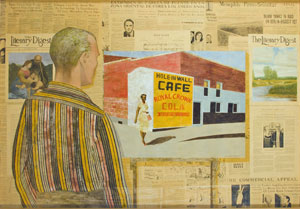 Born in the Delta town of Earle, Cloar used family stories, memories of growing up on an Arkansas farm, rural scenery, small town life, and photographs of ancestors as the source of his acclaimed works.  Cloar based "Story Told to Me by My Mother" painting on tales his Mother conveyed to him about wild panthers which Arkansas. "Waiting for the Hot Springs Special" depicts the train station in his home town of Earle.  The painting marked the artist's annual family trip to soak in the medicinal waters every morning and attend the movies every afternoon in Hot Springs when he was a boy. Cloar's "Sunday Afternoon in Sweet Home, Arkansas" is one of his many showcasing the sights and traditions of the rural South.
An exhibition of his art, "The Crossroads of Memory: Carroll Cloar and the American South," will be displayed at the Arkansas Arts Center in Little Rock through June 1.  Organized by the Memphis Brooks Museum of Art and the Arkansas Arts Center, the showing contains approximately 70 paintings curated by Stanton Thomas, curator of European and Decorative Art for the Brooks.  It features works from major public collections as well as rarely seen pictures still in private hands. The retrospective is in honor of the centennial of Cloar's 1913 birth.