Tontitown serves up traditions for your taste buds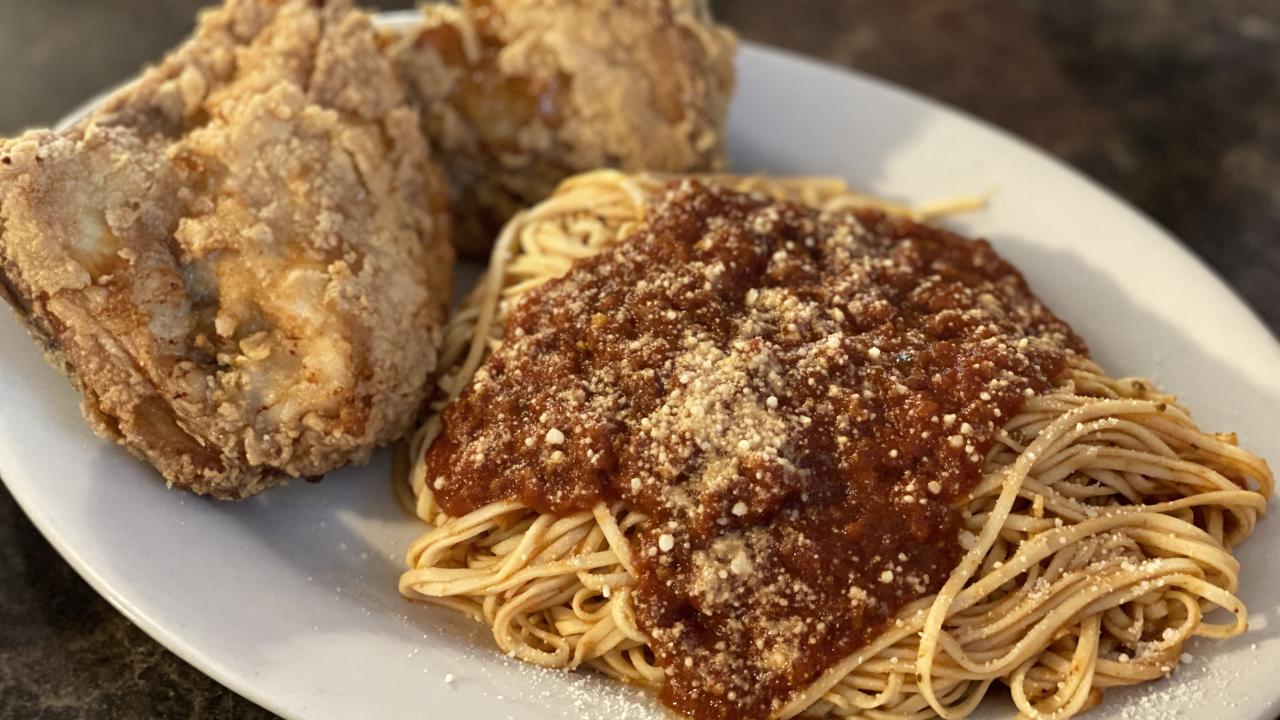 It's easy to drive past Tontitown, Arkansas, and think of it as just another small town with no particular significance. But, if you do, you'll miss out on incredible history that is best experienced through your taste buds.
Tontitown began in the late 1800s with about 40 families of Italian heritage putting down roots that have become traditions today in the form of festivals, food and family. 
These Italian farming families set sail for the United States in 1895 to escape high taxes, political unrest and unpopular colonial wars, according to Tontitown.com. Most of them first settled in southeast Arkansas but soon moved on to northwest Arkansas's good climate and cheap land that was more reminiscent of their native Italy. Led by Father Pietro Bandini, they scraped through a harsh winter in 1898. When spring arrived they began farming vegetables, strawberries, apples and grapes.
They renovated an old schoolhouse and built a Catholic church, St. Joseph's. By fall they were ready to celebrate a successful harvest with a festival. 
The immigrants and their descendants, as strong as the names they bear — Bandini, Maestri, Pianalto, Piazza, Franco, Ceola, Ranalli, Mantegani, Pozza, Ardemagni, Cortiana, Bariola, Zulpo, Granata — built up the town over the decades. Some served the church, others gave their lives in wars. Some were town leaders and business owners, others were teachers. Some continued farming, others turned the grapes into wine or opened restaurants to feed them all.
While some of those early restaurants and wineries are no longer, Tontitown's Italian culinary heritage continues through some iconic and longstanding venues.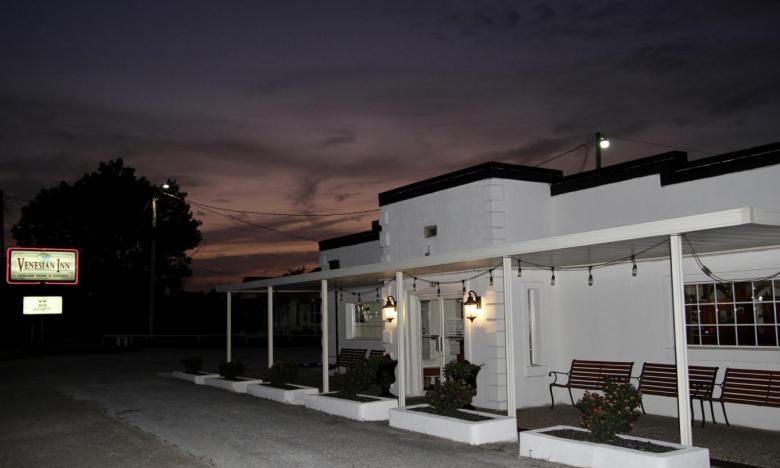 The Venesian Inn has been serving Italian cuisine since 1947. Fried chicken and spaghetti is the signature dish. The menu also includes heaping piles of spaghetti served with meatballs, Italian sausage or ravioli. Traditional red meat sauces and Alfredo sauces cover lasagna, fettuccine or chicken ravioli. Other classic meals are eggplant parmigiana, chicken parmigiana, and hand-cut steaks. All meals are served with homemade rolls and salad. 
In its heyday, the line to get into The Venesian Inn would wrap around the white brick building. The old signage still attracts diners today though it's less crowded now that there are more dining options in Northwest Arkansas, a bustling metropolitan area. The Venesian Inn is only open for dinner.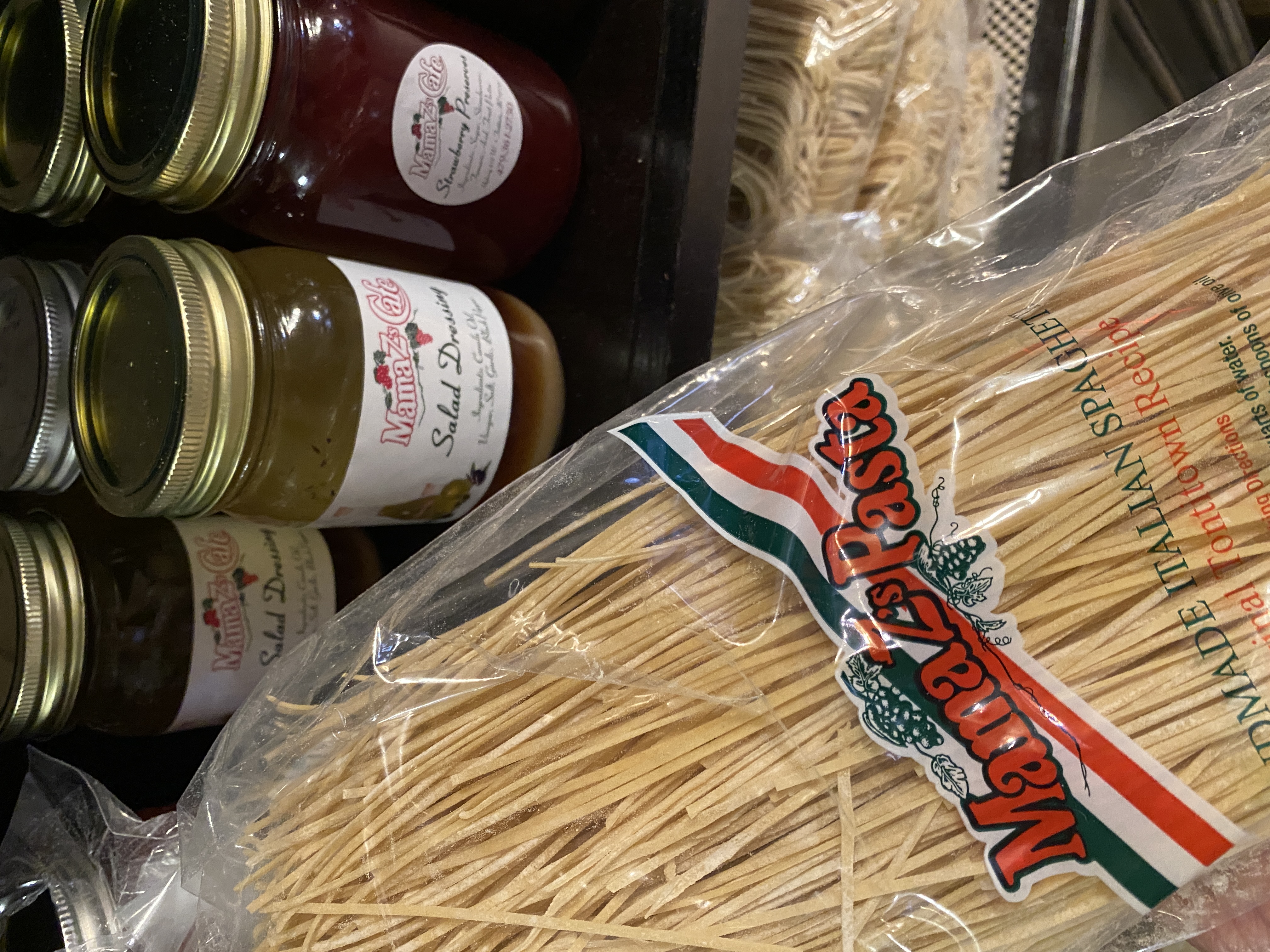 Mama Z's Cafe, established in 1988, is a well-known stop serving breakfast, lunch and dinner. The breakfast menu is full of traditional dishes from omelets and pancakes to the southern staple of biscuits with sausage gravy. Lunch consists of cheeseburgers, sandwiches, and daily specials like roast beef or pork chops, chicken fried steak and turkey and dressing. Dinner is, of course, traditional homemade Italian plates. As an added bonus, homemade jellies, pasta, and spaghetti sauce are available for you to take home. Everything Mama Z's serves is made in-house. Behind the restaurant is a building, named "The Pasta Factory," where all the homemade goodness happens.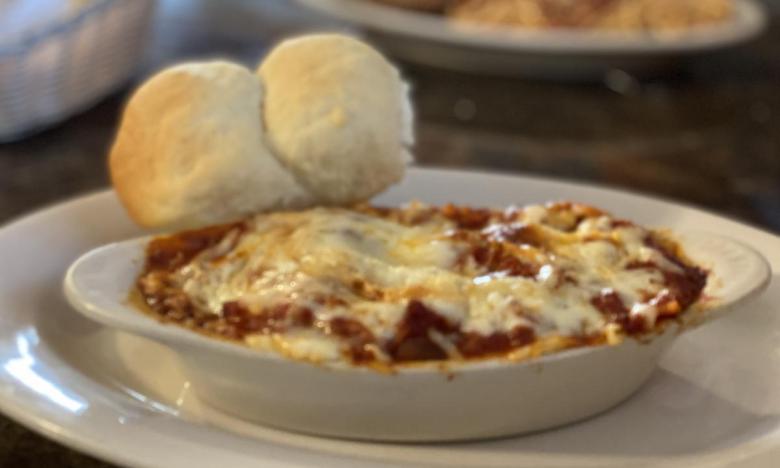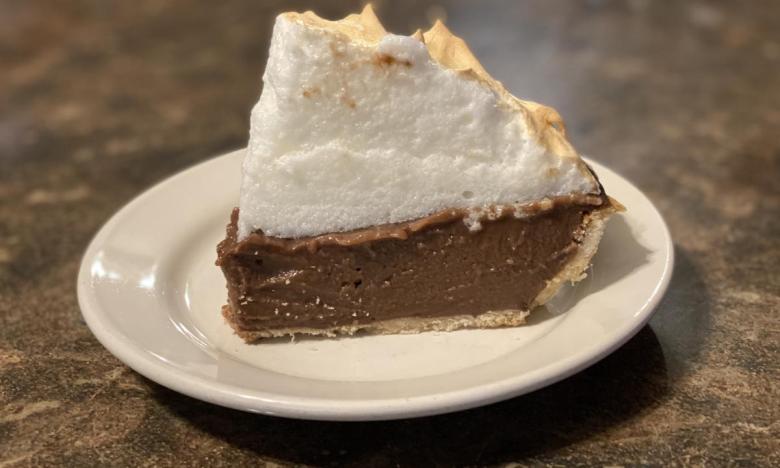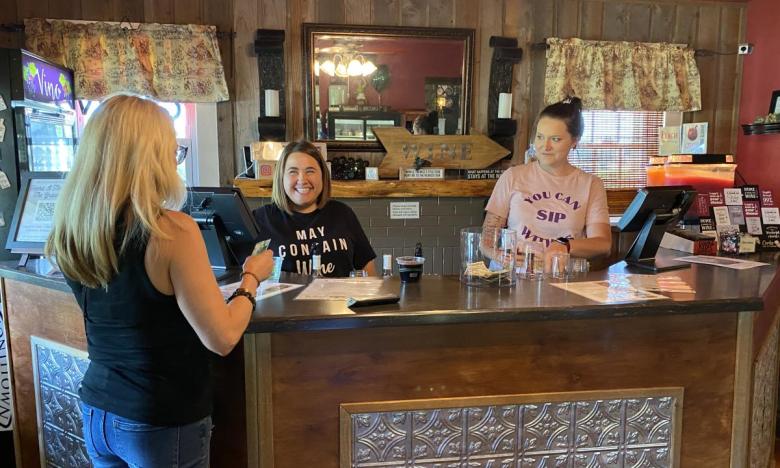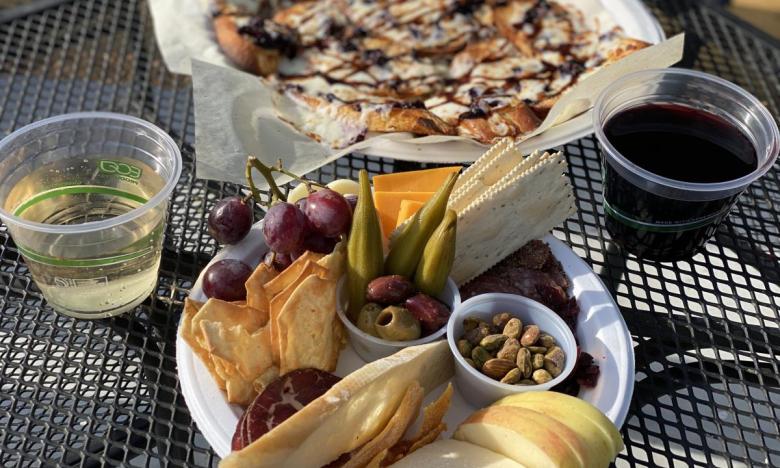 While the original wineries are no longer, the winemaking tradition has been revived by the Ranalli family, which first began making wine in 1923. Today, Tontitown Winery is located in the 1917 Taldo House, which was also the former home of the Dixie Pride Bonded Winery #40. 
Tontitown Winery makes its wines on-site from local grapes grown at Tontitown vineyards. Options abound for every palate - sweet to dry, reds to whites and a blush and port-style wine too.
The enjoyment doesn't stop there. Sip and savor - wine, draft beer, wine-a-ritas - and listen to live music on the patio most weekends while nibbling on the light but hearty fare of the bistro menu. Wednesday night bingo packs the place too. A wide selection of wine-related gifts and other merchandise are for sale. There's also an indoor lounge, bocce court and outdoor play area for kids. Check out the winery's history room to learn more about the wine-making Italians who founded the town.
Like those founders, you can help celebrate the harvest, just as they did the first. The Tontitown Grape Festival is held each summer in August on the grounds of St. Joseph's Catholic Church. For more than 120 years, festival-goers have enjoyed festivities such as a carnival with games and rides, an arts and crafts fair, music concerts, and the tradition of serving homemade Italian spaghetti dinners and grape ice cream. The line for dinners is always long, and always worth the wait.
From those original 40 families to today's travelers, both the present and the past are held in the memories around a table of good food and fellowship and tradition you can sip.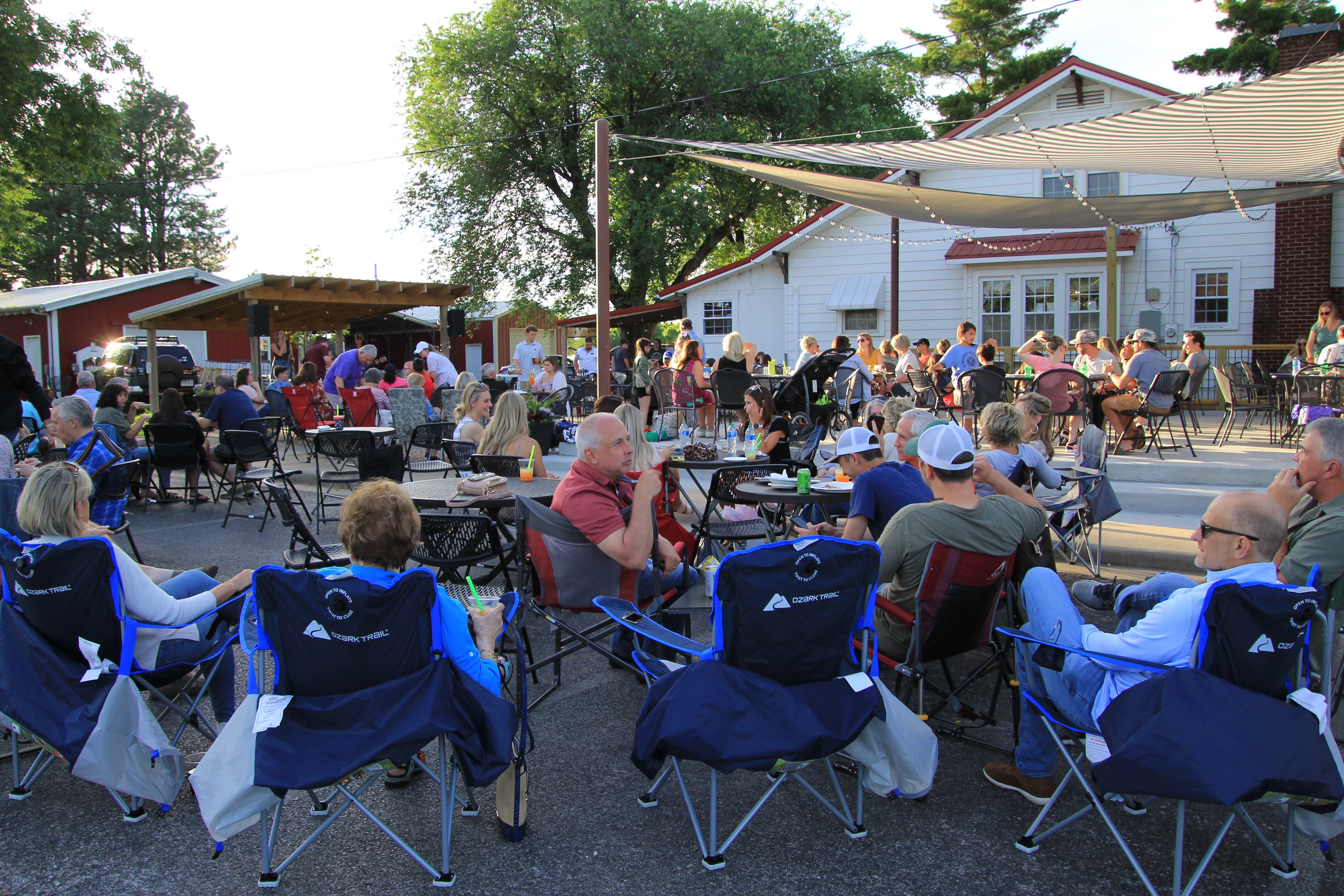 Trip Planning Resources: https://www.tontitown.com/tontitown/story/; www.tontitowngrapefestival.com
For a deep dive into the history of Tontitown, visit its historical museum. The former home of original Tontitown settlers, Zelinda and Mary Bastianelli, is now the Tontitown Historical Museum, containing a collection of objects and mementos depicting the lives of Tontitown's early settler families and their descendants.
Also, check out the Tontitown Oral History Video Project. More than 30 first-person video accounts are now available for viewing on YouTube by searching the Tontitown Historical Museum channel. The Tontitown Oral History Video Project of 2018 was made possible in part by a grant from the Department of Arkansas Heritage, funded by the 1/8 cent conservation tax, Amendment 75.
The Venesian Inn — 2018 winner in the Arkansas Food Hall of Fame.
Mama Z's — 2021 nominee in the Arkansas Food Hall of Fame.
The Tontitown Grape Festival — nominee in 2018 and a finalist in the 2019, 2020 and 2021 Arkansas Food Hall of Fame.