Top 20 of 2020 in Hot Springs
What makes Hot Springs different? Some people say it's in the water, but we like to think it's: the horse races, the roller coasters, the spas, the art, the history, the music, the festivals, the crystals, the flowers, the science, the alligators, the conventions, the parades, the fun. Check out the 20 picks of must-sees and dos for 2020 in Hot Springs.
       1. Racing Season at Oaklawn Racing Casino Resort
Oaklawn Racing Casino Resort is calling your name baby. Go ahead and queue the bugle horn. Horse races, slot games, table games and more. Don't miss out on a day at the races- January 24 through May 2! https://www.oaklawn.com/
       2. Take a Thermal Bath
Hot Springs is known for the healing thermal waters, it's in the name! You're making a huge mistake if you miss the opportunity to take a bath at the Quapaw Baths & Spa, the Hale Hotel, the Buckstaff Bathhouse, or the Arlington Hotel. All offer a unique bathing experience; however, we recommend choosing your bath experience wisely based on your personal comfort zones. https://www.hotsprings.org/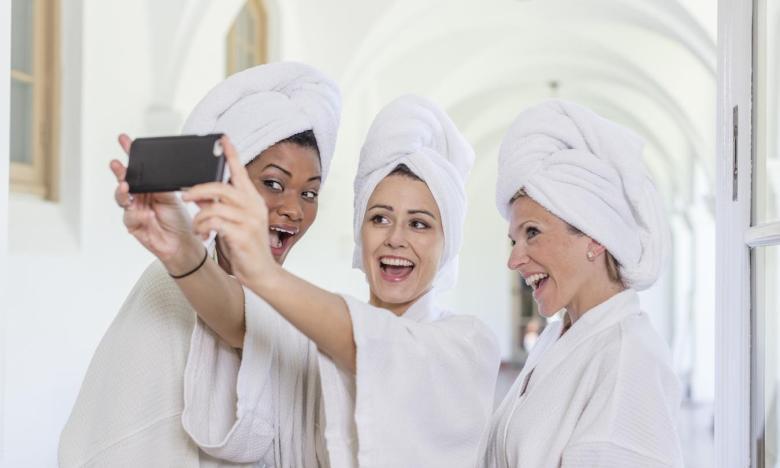 3. The World's Shortest St Patrick's Day Parade
What's wild, green, and only 98 feet long? The World's Shortest St. Patrick's Day Parade of course! March 17th on Bridge Street is where the city comes together to have a grand ole' time. Join the crowd of people to catch a glimpse at The Dallas Cowboy Cheerleaders, Danny Trejo, Blues Traveler, Foghat, Cheech Marin and more! http://www.shorteststpats.com/
       4. Pet an Alligator
One of Hot Springs oldest attractions is the Alligator Farm. Take a risk and pet a live alligator, or if you're a bit scared, just watch as they devour their lunch during feeding time. Crikey, mate that's a lot of teeth! https://alligatorfarmzoo.com/
       5. Buy More Art
Arts and the Park is a ten-day celebration of the arts in Hot Springs. This event is scheduled from April 24th through May 3rd and will showcase a variety of local art across the town. Some artists even open up their studios for tours and close and personal experiences with art lovers. https://hotspringsarts.org/arts-the-park-2020/
       6. Fill Up Your Jug
Not only is the water healing to soak in, but the mineral-rich water is also delicious to drink. Stop at one of Hot Springs fountains to fill up your own jug of Hot Springs thermal water. The four spots to fill your jugs are located on Central Ave next to the Visitors Center, Reserve St at the end of Historic Bathhouse Row, the end of Fountain St right past The Arlington Hotel, and Whittington Ave. https://www.hotsprings.org/
       7. Bet on the Ponies
Horses and gambling, horses and gambling, horses and gambling! Start preparing now folks, because April 11, 2020, is Derby Day at Oaklawn Racing and Casino Resort. It's the biggest race weekend of the season. Place your bets, test your luck, immerse yourself in the crowd, and enjoy yourself at Oaklawn Racing Casino Resort.
       8. Find Babe Ruth's home plate
Baseball history is alive and well in Hot Springs, in fact Hot Springs is the BIRTHPLACE of Major League Spring Training. While you're in town, follow the Historic Baseball Trail to the iconic home place that commemorates Babe Ruth's 573 foot hit in 1918. Wowza! http://www.hotspringsbaseballtrail.com/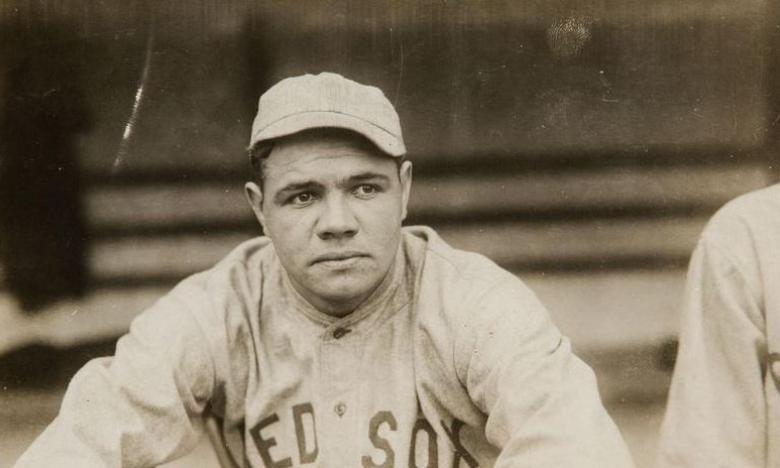 9. See the Tub Races
One of the wackiest events in the town is the World Championship Running of the Tubs. Push a bathtub with your team down Historic Bathhouse Row while spectators soak you with water balloons and water guns. It's a splashing good time, and a ridiculous obstacle course. https://www.hotsprings.org/events/event/4008/
       10. Take in the view from the Mountain Tower
No matter the season, see the view of the city and national park from the Hot Springs Mountain Tower Observation Deck. See numerous shades of green in the summer and spring and stunning orange foliage in the fall. It's the best view from any elevator in the city, hands down.https://hotspringstower.com/
       11. See the Fireworks
Come for the spas, but stay for the blast! July 3rd is the 29th annual Spa Blast at Oaklawn Racing Casino Resort. This event is family-friendly and offers live music, a petting zoo, and an incredible fireworks display. If that doesn't blow your mind, amazing guest performers will be playing on the main stage in the infield. https://www.oaklawn.com/gaming/spa-blast/
       12. Dig for Crystals & Diamonds
Don't you miss being a kid, and digging in the dirt? Don't lie, we know you do. Arkansas crystals are hidden all around the town of Hot Springs, but you have to dig for them. Experience Ron Coleman Mining for beautiful crystals or take a shot looking for diamonds at Crater of Diamonds State Park, only one hour away from Hot Springs. You never know what you may find.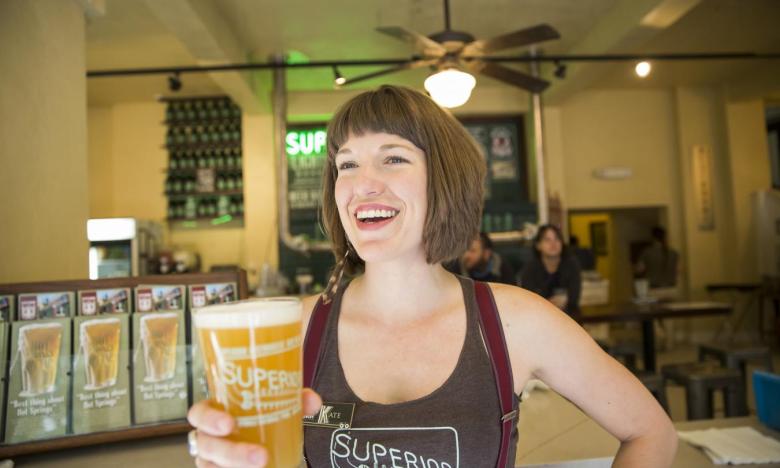 13. Get the Blues
The 24th annual Hot Springs Blues Festival presented by Spa City Blue's Society is coming to you! The event takes place in downtown Hot Springs and offers a weekend full of grooving blues performances. Bring your granddaughter or your grandma and boogie down on September 4th and 5th, 2020. http://www.spacityblues.org/bluesfest.html
       14. Catch Big Al the $15,000 Fish
Reeling in all fishermen is Hot Springs 9th annual Hot Springs Fishing Challenge May 1st through July 31st. Hit Lake Hamilton or Lake Catherine and try to Catch Big Al, the fish worth $15,000. That's a rich fish. https://www.hotsprings.org/media-room/press-release/2019/apr/05/8th-annual-101000-hot-springs-fishing-challenge-71/
       15. Get your Nerd On
September 18th through 20th is the 5 year anniversary of Spa-Con: a pop culture and comic convention at The Hot Springs Convention Center. Spa-Con offers photo opportunities with esteemed guests, informative panels, and more vendor booths than you could imagine. But really, you want to come so you can get dressed up and talk about geeky niches none of your friends understand. http://spa-con.org/
       16. Climb a Four-Story Treehouse
Experience the outdoors with a birds-eye view in the huge treehouse located at Garvan Woodland Gardens. This four-story structure towers over the botanical gardens and is great for children and adults alike. Find your inner fairy, floating above the magical, mystical, and beautiful gardens. https://www.garvangardens.org/
       17. See More Film
Hot Springs Documentary Film Festival is the longest-running documentary film festival in North America. October 9th through 17th will be HSDFF's 29th year running strong! Screenings take place at the historic Arlington Hotel, and the genres of films are diverse and unique. There is literally a movie for everybody of all interests. https://www.hsdfi.org/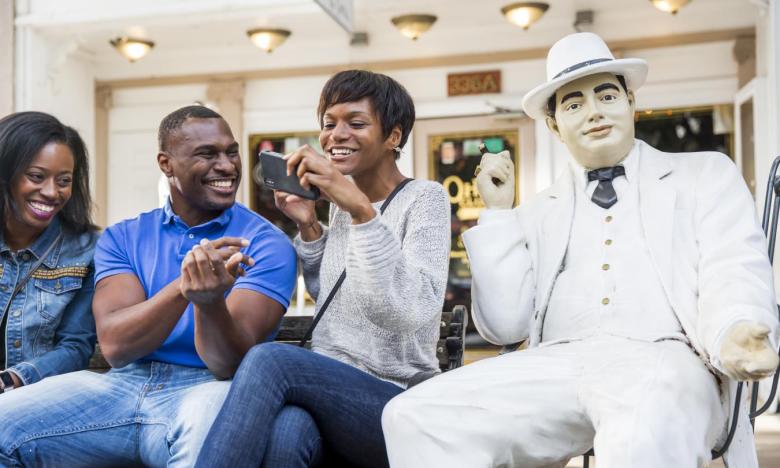 18. See the Tesla Coil
Mid America Science Museum showcases the Guinness World Record's most powerful conical Tesla coil. Watch in wonder and let the magic of science shock you. https://midamericamuseum.org/
       19. Find Your Holiday Spirit
Lights, costumes, and floats galore: the Hot Springs Christmas Parade pulls out all the stops for the town to ooh and aah over. The Christmas Parade will be held on December 7th, 2020  in downtown Hot Springs. https://www.hotspringschristmasparade.com/
       20. Catch a Concert at Magic Springs
Magic Springs Water and Theme Park has it all: roller coasters, waterslides, and even free outdoor concerts all summer long! Scream as you fly down the Arkansas Twister or while you sing along with your favorite artists like Lee Brice, Skillet, and Quiet Riot! https://www.magicsprings.com/concerts.php
We've told you how fun Hot Springs, Arkansas is; now it's your turn. Visit Hot Springs, snap a selfie with Al Capone, and come see why The Spa City is the top travel destination in Arkansas.