Top Spots for Mountain Biking in Hot Springs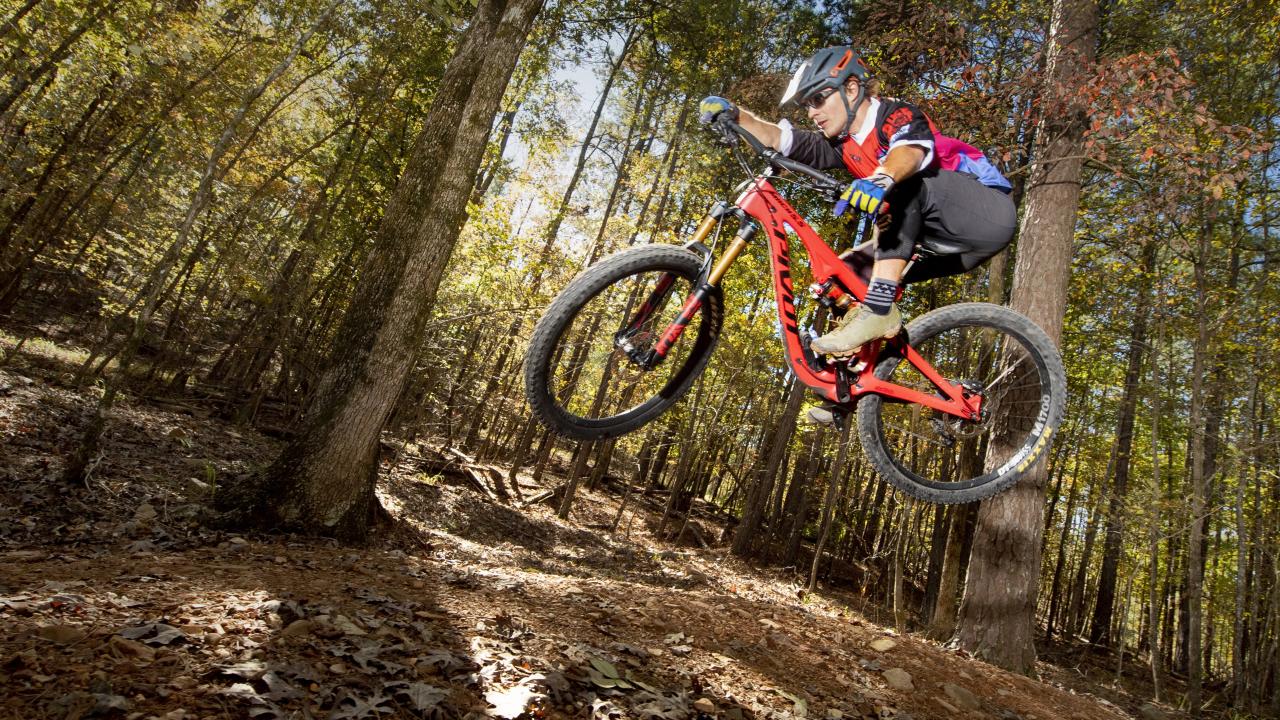 Experience Hot Springs in a whole new way; on two wheels! Just minutes away from the hustle and bustle of historic downtown Hot Springs you'll find a variety of trail options that bring world class mountain biking to Arkansas. There are trails perfect for all ages and skill levels that offer something fun for everyone, like the Northwoods Trails, Womble Trails, Cedar Glades Trails and much more. We're covering all things mountain biking - so read up, grab your wheels and get stoked to go mountain biking!
Northwoods Trails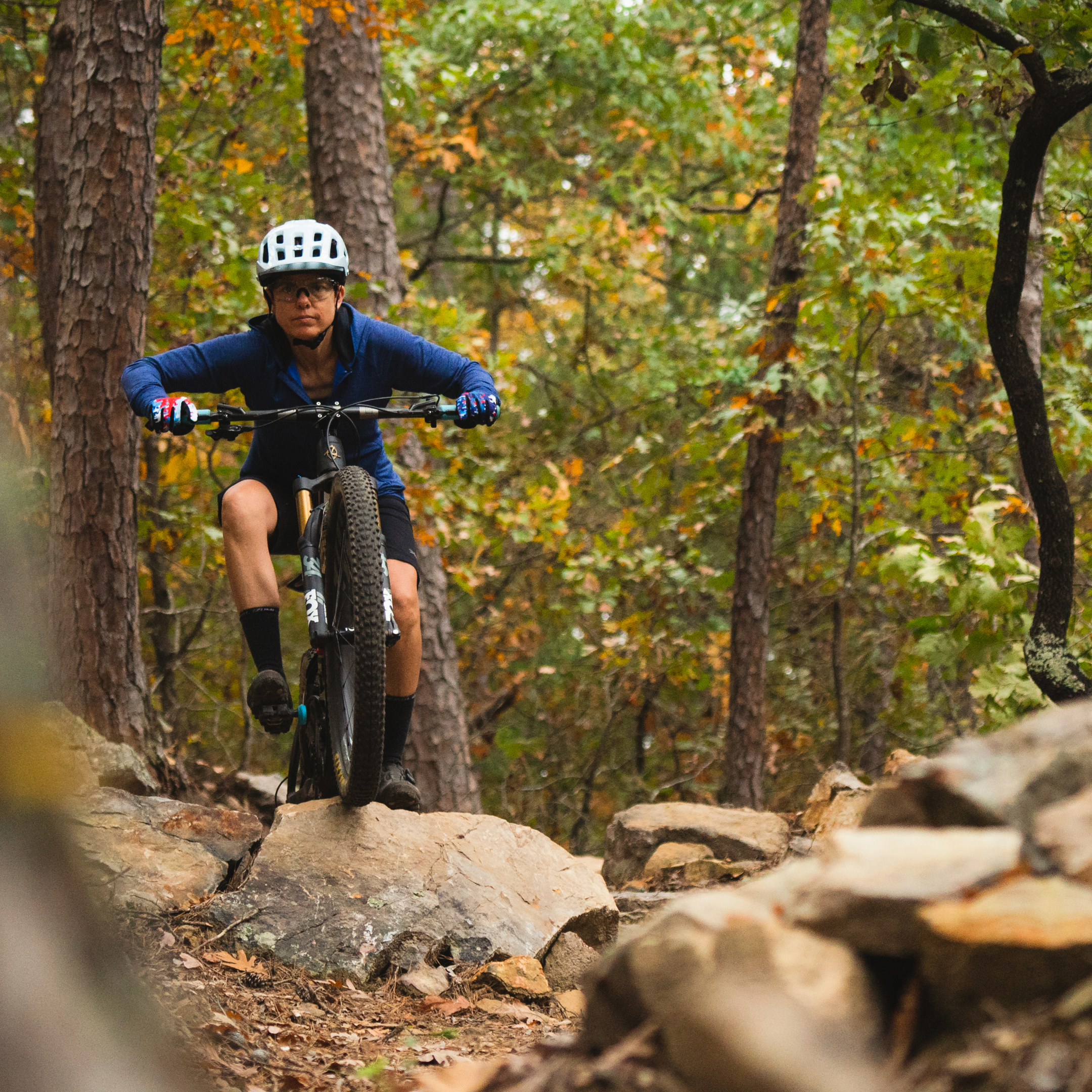 Voted #1 Trail System in Arkansas by Outside Magazine and Arkansas Times, the Northwoods Trails encompass 16 miles of versatile trails. Right in the backyard of downtown Hot Springs, the Northwoods is the most accessible of all mountain biking trails in the area. Plans for a 44.6 mile system are underway with phase one being available to ride currently. Northwoods includes thrill-seeking features for expert riders, such as a jump with a clearance of 24 feet from the lift to the land! Get lost in the never-ending pines from the seat of your bike. This trail system aims to create a world-class destination for mountain biking in Arkansas - a must ride trail while in Hot Springs!
Womble Trail
Listed as an IMBA Epic Ride, Womble Trail is 32.4 miles of Ouachita Mountain magic. Several areas feature ridge riding, steep climbs and fun downhills. The trail also includes several creek crossings and narrow coves that hang off the side of the mountains - so not all areas are for the squeamish! This trail offers a little bit of everything from flat to rugged terrain. Segments of the trail reveal eye catching bluffs and breathtaking views of the Ouachita River that can't be beat! A few steep climbs make this scenic mountain ride worthwhile - and plenty of opportunities to send it down fun drops!
Cedar Glades Trails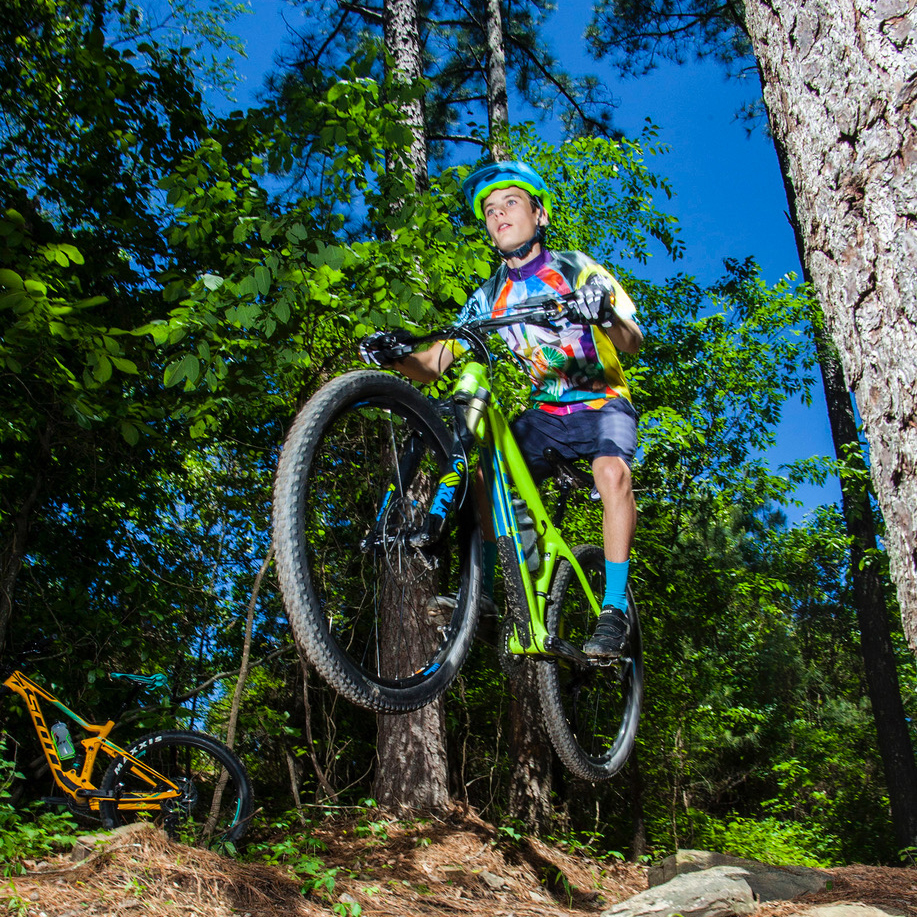 This quickly accessible trail system encompasses 432 acres of beautiful cedar forests. With 10 miles of lightly trafficked loop trail, Cedar Glades is ranked a moderate to easy trail ride, with only a few steep climbs. Get ready for fun descents, short climbs, several bridges and even creek crossings at Cedar Glades. Get ready to shred - you'll experience one of the most diverse mountain bike rides in the Ouachita Mountains with one of the fastest downhills around on this trail!
Iron Mountain Trail
Just outside of Arkadelphia you'll discover some of the best flow trails. Located on the south shore of Lake DeGray lies the three trail systems that make up the 24 miles of Iron Mountain Trail System. Plenty of switchbacks and occasional rock gardens of intermediate difficulty make this trail a lot of fun! Several locations along the way also allow for great views of the lake. You'll find this trail fairly smooth with a few short technical sections thrown in for some extremely exhilarating riding!
Ouachita National Recreational Trail
Explore the beauty of the nature that is the Ouachitas. 213.9 miles of point to point trail with gorgeous vistas are in store at the Ouachita National Recreational Trail. This ride presents a true adventure trip with beautiful views, stream crossings and rugged terrain. Known as Arkansas' longest trail, this ride features a lake view and plenty of downhill fun!
Lake Ouachita Vista Trail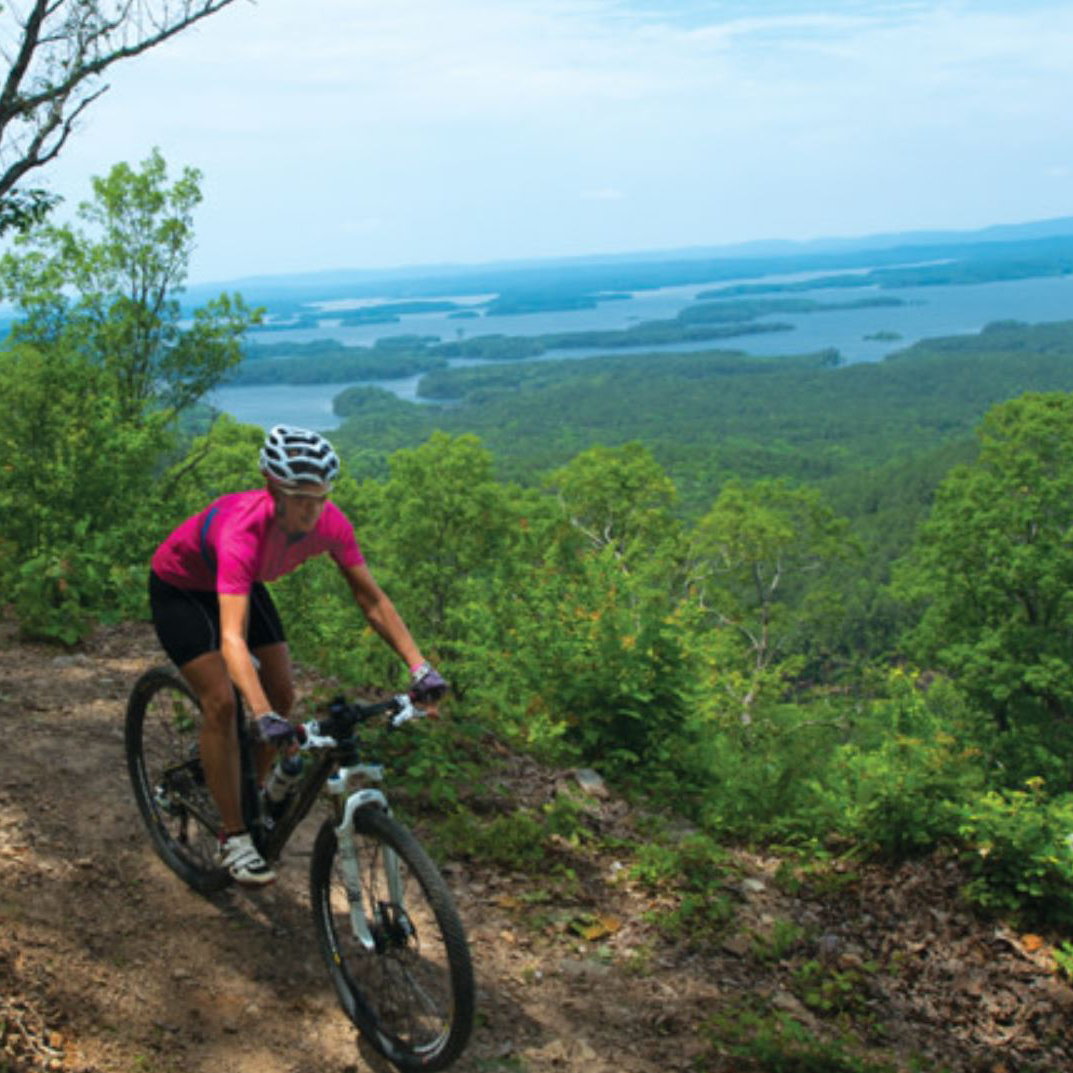 If you're looking for a ride with a view look no further. This IMBA Epic Trail is located just on the south shore of Lake Ouachita, known as LOViT or the Lake Ouachita Vista Trail. Steep climbs in the middle lead to breathtaking sights of Lake Ouachita and the sprawling Ouachita Mountains. To the east you'll find a long ridge ride with even more beautiful views of the lake and to the west, lower lands with rolling hills. This is a must ride trail, you'll LOViT!