Top Things to Do in Eureka Springs in the Spring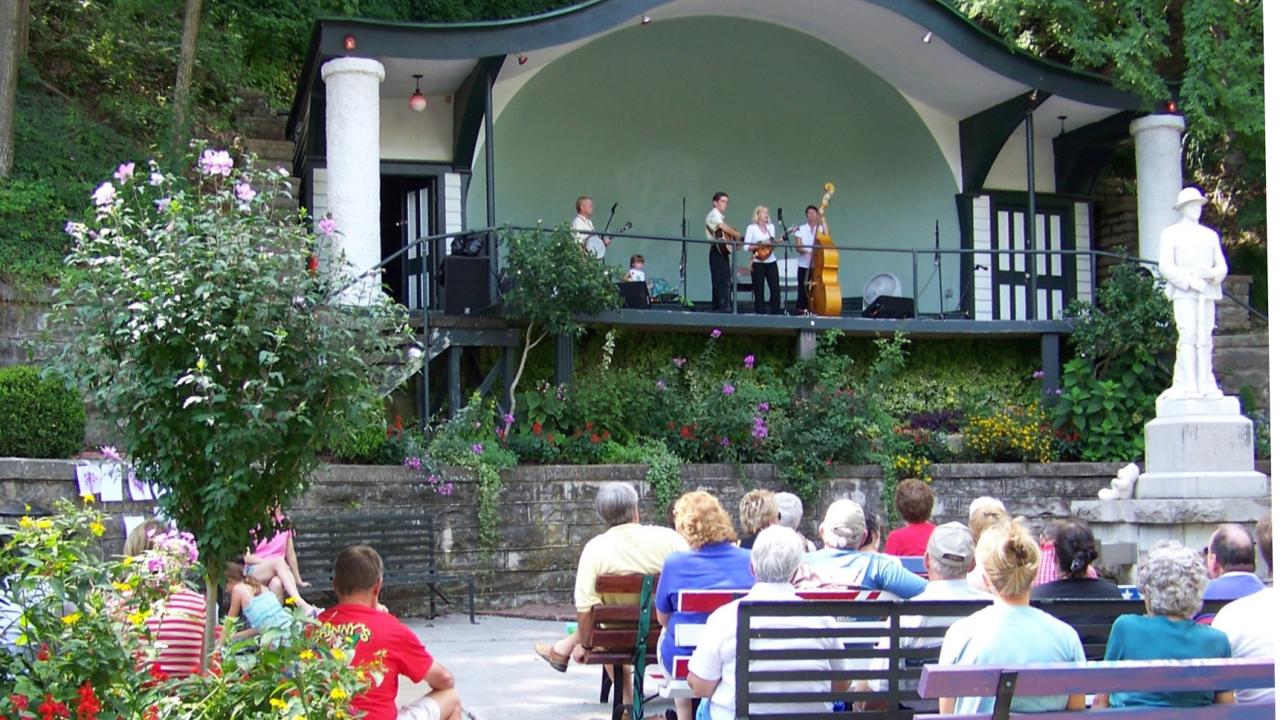 Eureka Springs offers up the best weather in the springtime, and Mother Nature shows off with a beautiful display of flowers and blooms. Whether you are traveling with family, friends or your significant other, Eureka Springs has something for everyone to experience! 
Get Outdoors!
Nestled between the navigable wilderness water of the Kings River and a section of the 722-mile-long White River, Eureka Springs is the perfect home-base for fishing and water sports enthusiasts. To the west, Beaver Lake holds bragging rights to the finest Arkansas bass, walleye and trout fishing, as well as unusually clear waters perfect for scuba diving.
A few miles north of town, Table Rock Lake allows for additional types of water adventures and excellent fishing.
Those who prefer kayaking, canoeing, water skiing or swimming will find plenty of locations in the region. And depending on the season, there are rapids to shoot on the Kings River.
On the edge of town is Eureka Springs' beautiful Lake Leatherwood City Park. A 1,600-acre forested oasis with more than 25 miles of hiking and biking trails ranging from easy to highly technical and an 85-acre spring-fed lake.
Experience the exhilarating thrill of a zipline canopy tour right in the heart of an Ozark forest. Soar through the air from up to 300-feet-high with cable lengths more than 2000-feet-long, above vast and gorgeous hardwood trees and limestone cliffs. The dense forest of hardwoods provides a beautiful setting for a nature-filled experience guaranteed to satisfy thrill seekers from all walks of life.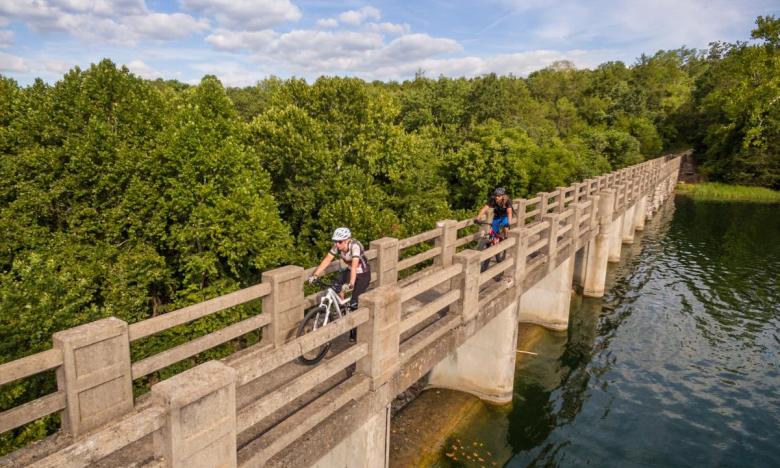 Explore the History
See the colorful past of this unique town and the people who called Eureka Springs home at the Historical Museum. The museum is located at the heart of the historic district in Calif House, built in 1889. The museum houses a collection of documents, photographs and artifacts that tell the story of Eureka Springs. 
While in Eureka Springs, take a tram or underground walking tour and learn about our historic buildings and unique past. 
Trolleys are a preferred way to get around the winding, crisscrossed streets.
Past residents await on one of the local ghost tours. Go for a walk through the historic hotels or hop on a van tour to see all of the ghosts that lurk outside.
Let Us Entertain You
There's nothing like listening to live music, and Eureka Springs has music and concerts happening all the time. In April, the Basin Park Music series kicks off for the season with free concerts in the park. During May, several weekends celebrate Jazz. The Auditorium has shows lined up including the annual John Two-Hawks Mother's Day Concert in May—which is free to all moms!
 
Celebrate the Arts
A destination of choice for artists since the 1800s, Eureka Springs is currently home to more than 200 working artists and over 30 art galleries. All around town, you will find artists working in their studios and displaying their creations. Local, national and internationally renowned artists can be found in the galleries of Eureka Springs. You can find iron masks to raku pottery, smoke drawings, oil paintings, fine crafts, etchings, marble and bronze sculptures, exotic fantasy art, Native American art, fine glass — the list goes on and on.
Not all of Eureka Springs' fine art is in galleries or museums. You can see artistic expressions all over town. Basin Spring Park is home to benches painted and designed by area artists. In 2015 a joint project by local artists and two Eureka Springs High School students produced a mural called "The UP Project" on a large flight of concrete stairs.
Eureka Springs celebrates a rich artistic heritage annually during the May Festival of the Arts. The entire month is dedicated to all the arts. Theater, performing arts, large and intimate art exhibitions, lively Yard Art contest, Sculptures in the Springs, indoor and outdoor concerts, poetry readings, the always interesting ARTrageous Parade and the yearly White Street Studio Walk — you are invited to join the locals in celebrating the art they love!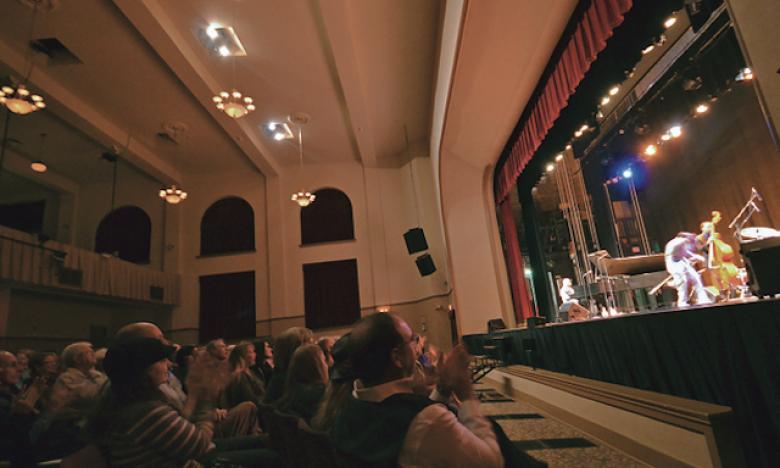 Shop til you Drop!
Eureka Springs is a shopper's paradise. Boutiques, antiques, trendsetting clothing, handcrafted jewelry, and eclectic gifts, can be found all around town. Find antique stores full of furniture, home décor and unique treasures. Art Galleries host local, regional and nationally known artists and feature a variety of fine two-and three-dimensional works of art.