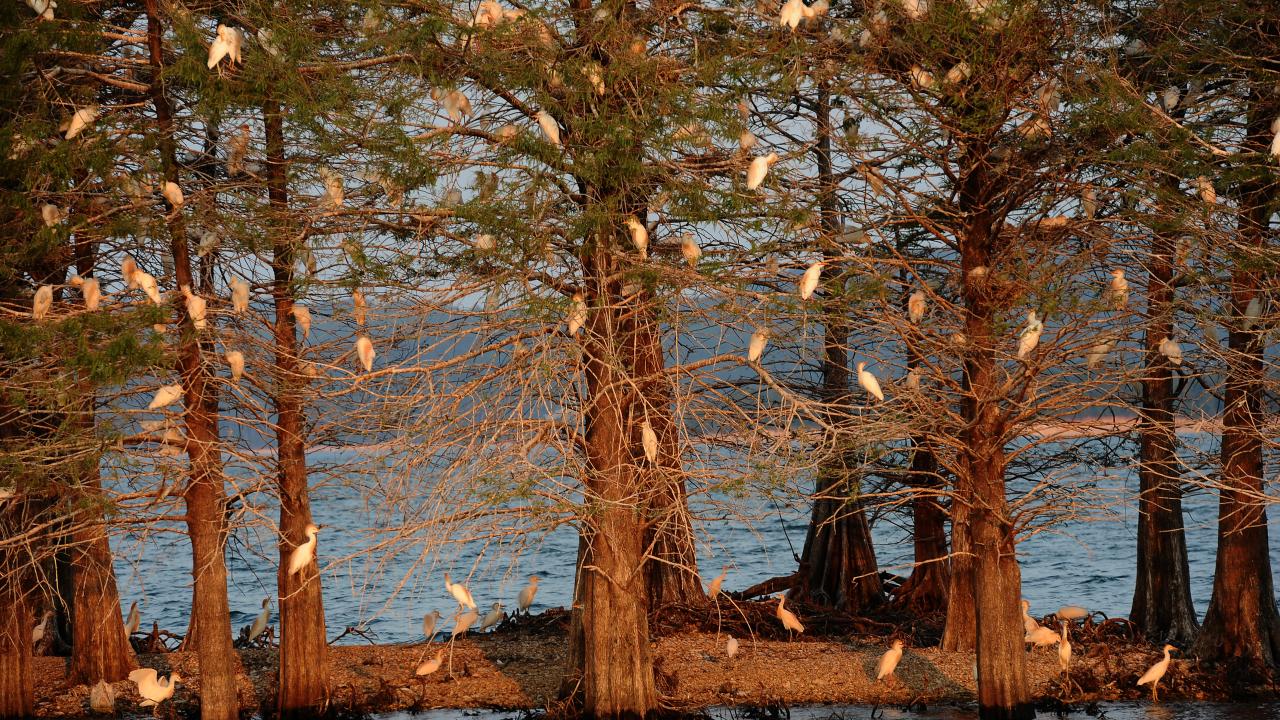 Last week I had a chance to check out Bird Island in Lake Ouachita care of a press tour put on by
Audubon Arkansas and Lake Ouachita State Park. In the summer, the island is a hot spot for purple martins and thus has become a hot spot for birders.
I'm not a birder but you don't really have to be to enjoy the beauty and awe a trip to the island inspires. It really is a sight to see. Special thanks to Mary Smith of Audubon and Susan Tigert at Lake Ouachita SP for the tour. Below is some information from Aubudon about the island and a few shots I took during the trip if there might be an interest. Enjoy!
Bird Island, home to Lake Ouachita's "tornado of birds' is a new addition to Arkansas' nature tourism menu. Bird Island, located in the middle of Lake Ouachita, has recently been named an Important Bird Area (IBA) by the National Audubon Society. The narrow spit of land hosts 30-50 thousand purple martins in late July and early August. The birds convene there after nesting.
There, they stage with thousands of others before their long migration to Brazil.  Sold out tours from Lake Ouachita State Park have been leaving each wee to observe the birds flying low across the lake, then swirl around a grove of cypress trees, only to collapse in small groves of cypress trees just as the sun sets.
The island has been cited for a number of years for its bird population. Three years ago, Audubon AR board member Bo Verser noticed the numbers of birds were setting off Nexrad radar over Lake Ouachita.
Audubon Arkansas began looking for documentation of the birds and began conversations with the US Army Corps of Engineers, AR Game and Fish, Ouachita National Forest, and local birders.
Mountain Pine High School's EAST program played a critical role in documenting this natural phenomenon. When Audubon wanted to investigate reporters of birds setting off Nexrad radar, they turned to a team from Mountain Pine who monitored the island for two years.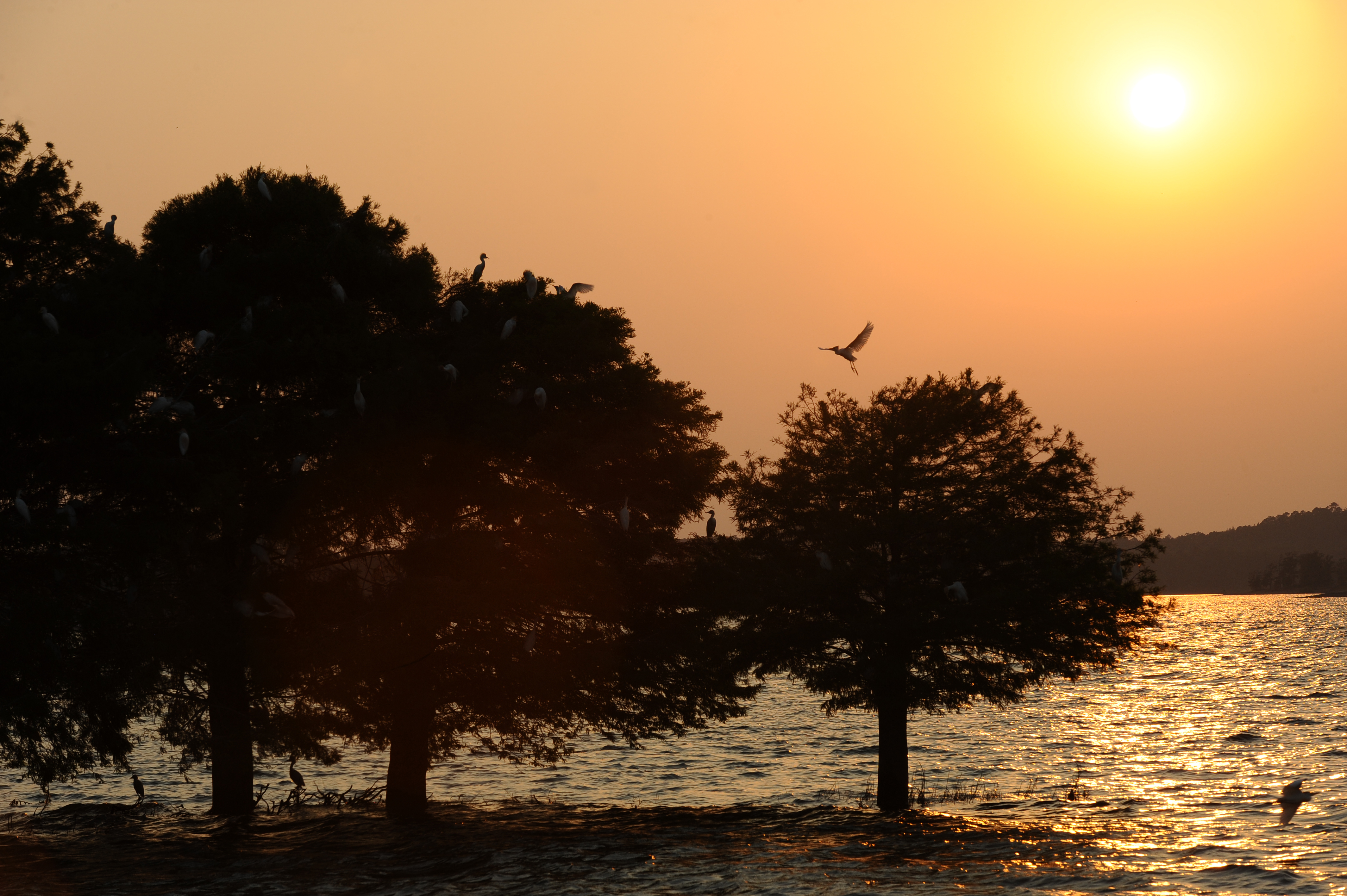 Their efforts included photographing the sky, counting birds in trees, and filming 360 degrees to gain an accurate count. National ornithologists were impressed that a local school would undertake the scientific challenge of monitoring and preparing data over the two-year span. Not only did they complete the task, they won a Hot Springs Documentary Film award for their effort. 
Purple martins are colony nesters who depend on houses people provide across the US. Loved for their graceful flight and insect consumption, they catch their food and water mid-flight. Native Americans, Chicasaw and Choctaw hung gourds for the birds outside their homes.  Cattle egrets, Little Blue Herons, Great Blue Herons, White Ibis, Turkey Vultures, American Crow and Red-Winged Blackbirds also frequent the island. The egrets, herons, and ibis have nests there.