The town that bauxite built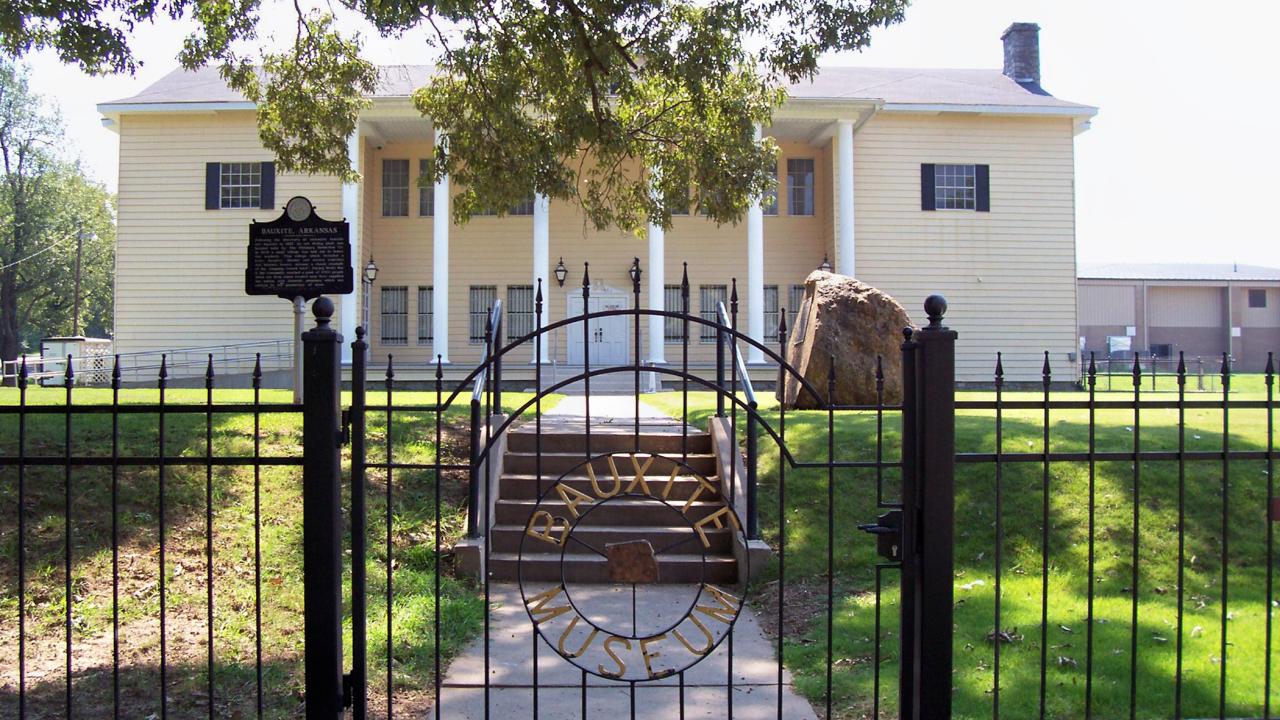 First discovered in the state in the late 1880s, bauxite ore played an important role in Saline County and for the world. For a while, the town of Bauxite, which even took its name from this rock, produced most of the world's aluminum. You can learn more about this history at the Bauxite Historical Association Museum in Bauxite.

"If you want a history of how Bauxite came to be, it was all associated with the aluminum industry and it was a company owned town," said Russell Burton, one of the curators of the museum. "The government, when it looked like we were going to get involved in World War II, contracted Alcoa to build the Hurricane Creek Plant and it was the largest aluminum plant in the world at that time and that's what really made Bauxite what it was." About 6,000 people lived at Bauxite during that time and the materials were used to build the airplanes that helped win the war.

According to Burton, who grew up in the company town, the workers and their families lived in a tight knit community that had churches, a community center, a barber shop, a movie theater, a hospital, a post office, a bank, a school, and more. Bauxite was even named the official state rock of Arkansas in 1967.

It eventually became more profitable to mine bauxite overseas and Burton said the year 1969 marked the end of the company owned town. The town was able to incorporate on its own in the early 1970s though and thus has survived to this day.

Most of the company town no longer exists except for the community center, which now houses the museum. If you visit the museum, you will get a chance to learn more details about the history of Bauxite and get to see items like mining equipment, mining company memorabilia, and rare finds like a $25,000 dress made from woven aluminum thread,
one of only two in existence.

The Bauxite Historical Museum is open seasonally from February until the week of Thanksgiving. They are open on Sundays from 2-4 and Wednesdays from 10-2. They are also available for tour groups on any given day with prior notice.