Trade sweltering days for starry nights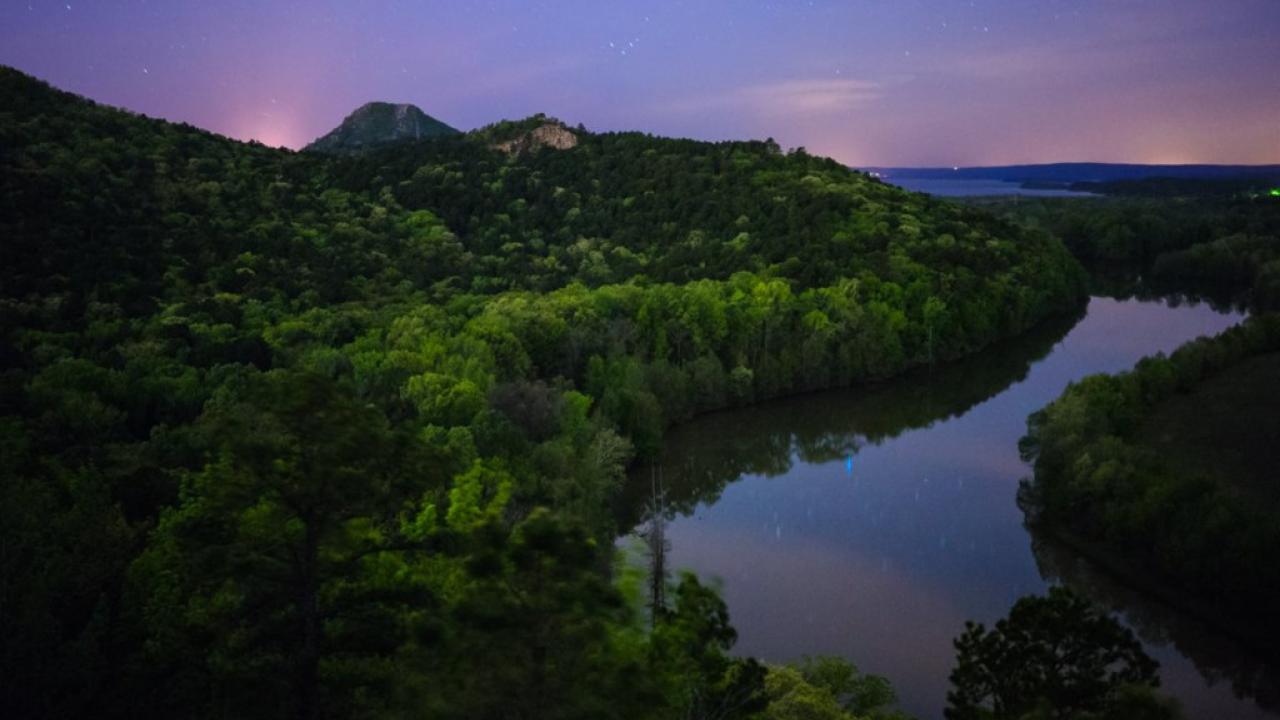 With back-to-school looming ever nearer on the horizon, it's time to squeeze every last drop out of summer. But as much as you want to get outside and play, it's still just…so…hot. The good news is that this is the time of year when nighttime temps are falling to just about perfect; Pinnacle Mountain State Park is making the most of it with three fun, educational evening events—all served without the swelter.
Perseid Meteor Shower
On August 12 and 13, the park presents Meteor Shower Mania, a celebration of the Perseid meteor shower, perhaps the best-loved of all showers for its typical average display of one meteor per minute. This is a truly spectacular shower, and viewing will be made even easier by the fact that the moon will be just a hair over a quarter full and well on its way to being set by midnight—so these bright bits of debris from the Swift-Tuttle comet will really shine in the dark of the park. As if that weren't enticement enough, the whole celebration takes place on a boat in the middle of Lake Maumelle! 
For one last treat before the first day of school, how about a nighttime float on the Big Maumelle River? On August 14, join a park interpreter for a guided canoe float on which you can learn about the river while watching the sun go down and the moon come up. Sounds like a great way to chill out before the hectic school schedule cranks up again. 
Miss the meteor shower?
Not to worry, because a free Star Party the following weekend brings members of the Central Arkansas Astronomical Society to the park with telescopes for up-close viewing of objects far, far away. When it comes to light pollution, Arkansas ranks pretty low on the scale as it is. But Pinnacle Mountain—miles away from the urban glare of the capital city—offers the kind of enveloping darkness necessary for a good view of celestial bodies that otherwise might not be visible to the naked eye (and don't beg for attention by streaking across the sky like those showy meteors do). Even our humble moon divulges fascinating secrets through the lens. In the event of cloudy skies, an astronomy program will take place indoors.