Tune in to Ozark Highlands Radio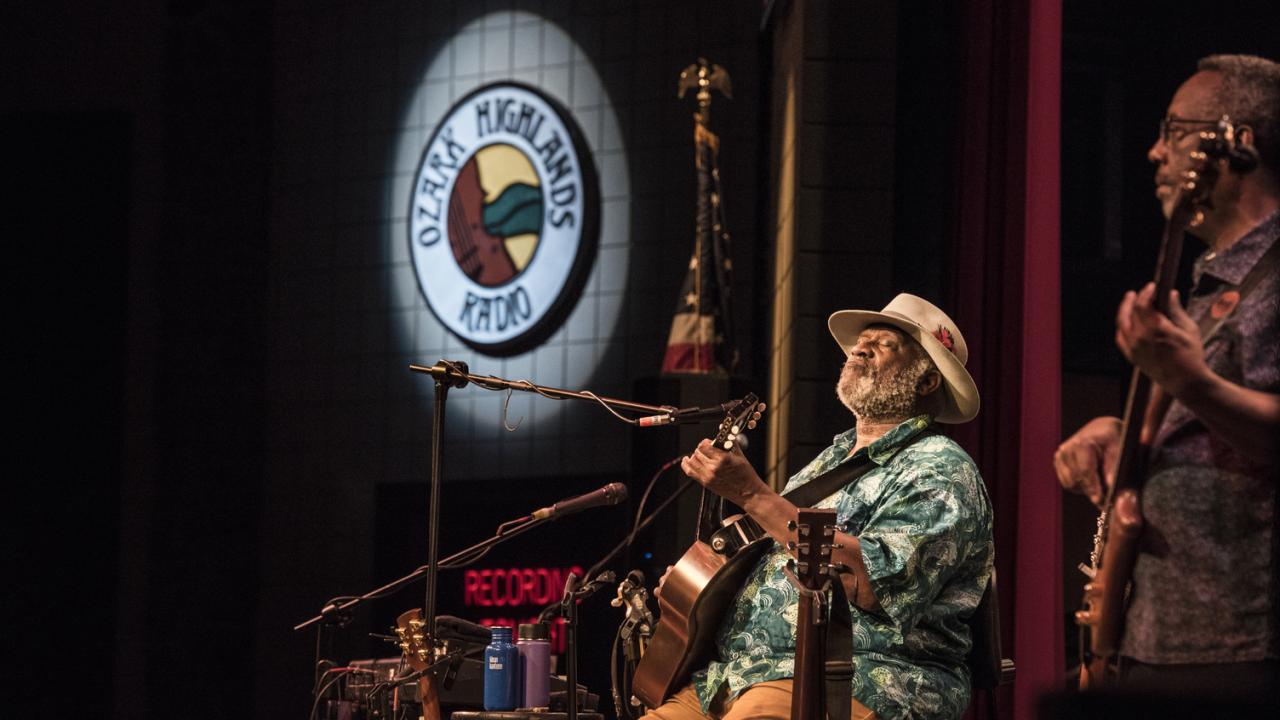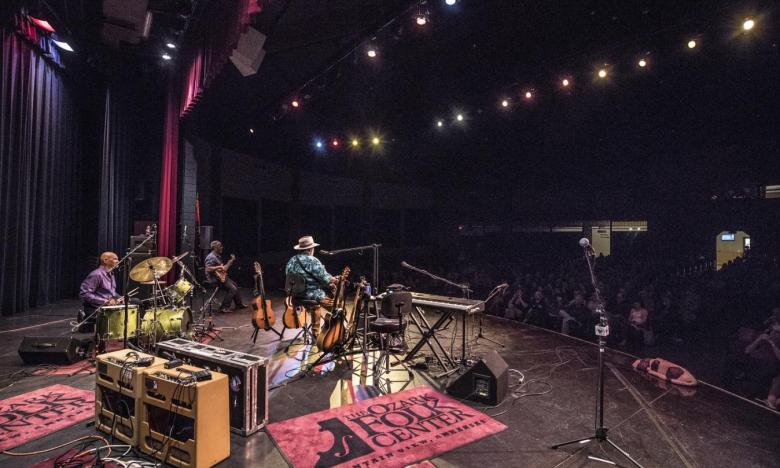 Tune in to Ozark Highlands Radio and out pours the joys and woes of humanity through heartfelt lyrics and the resonating strings of fiddles, banjos and guitars.
This weekly, one-hour radio program features musical performances, past and present, plus segments on the cultural history and tradition of the greater Ozark Mountain region.
This isn't some old-timey music unconnected to the present, like a dusty, old, forgotten museum. This is sense of place. Where we came from. What we hold precious. This is history, heritage and humankind wrapped variously in upbeat rhythms, rhapsodic words, and soulful and haunting melodies.
It's what artists like Dolly Parton and John Prine, and Arkansas's own Johnny Cash, Glenn Campbell and Levon Helm built their music and careers on — roots music and authentic sounds of singers and songwriters.
Ozark Highlands Radio is one of the most moving and captivating radio shows you'll ever listen to with live music, jam sessions and interviews, all recorded at Ozark Folk Center State Park's auditorium in Mountain View. Performances are by artists and bands that play locally, throughout the state and beyond. Some are new, some have been around awhile, while the voices and music of others are from the distant past.
Since its inception in 1973, the Ozark Folk Center has hosted and recorded thousands of performances. Each week the radio hosts reach into the "vault" for a treasure from the past — such as Jimmy Driftwood, a native son of Mountain View, singing one of his hit songs, "Battle of New Orleans."
Ozark Highlands Radio is a great way to discover music and artists, contemporary or classic. It's also a fun way to get your music fix when you can't get to a live music venue.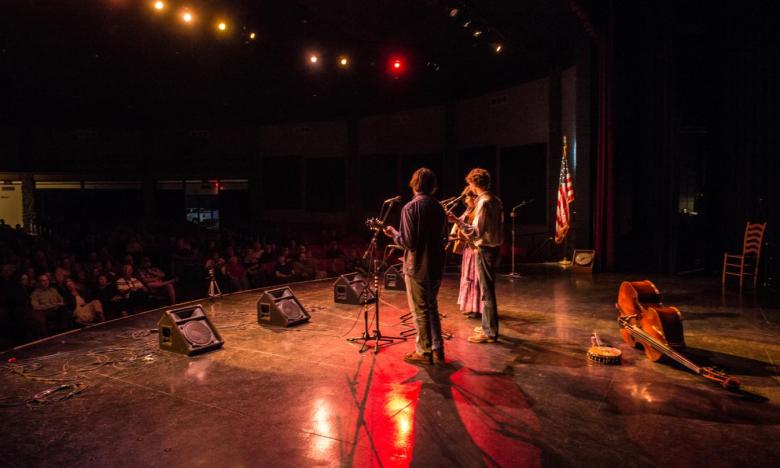 How to Listen
The weekly syndicated radio program is available on multiple public radio stations or to audiences anywhere on Soundcloud, iTunes and OzarkHighlandsRadio.com.
Tune in to these listener-supported/public radio stations that carry the weekly episodes. Also listen on Ozark Highlands Radio Apple Podcasts. Follow Ozark Highlands Radio on Facebook to see videos of performers.
Go to a Taping of the Radio Show
Plan a trip to be a part of an Ozark Highlands Radio performance at the Ozark Folk Center, which has on-site lodging, a restaurant and, of course, tickets to the show.
Music is at the heart of this park. Fiddle, banjo, guitar, mandolin, dulcimer, and autoharp are just some of the instruments that combine to produce that enduring Ozark Mountain sound. The 1,000-seat theater hosts live concerts and special event weekends that bring legendary artists from all facets of Americana music to the stage each year. Watch the OFC calendar on www.ozarkfolkcenter.com for concert information.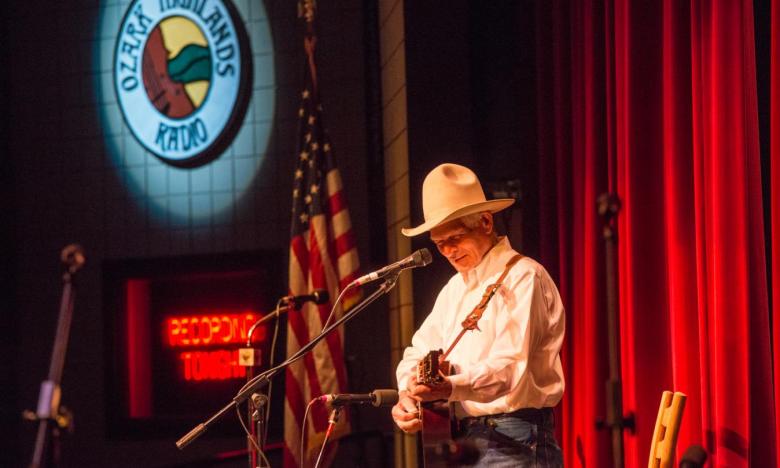 Ozark Folk Center State Park
The Folk Center is dedicated to perpetuating the music, crafts, and culture of the Ozarks.
In addition to music, the park has a craft village of more than 20 working artisans demonstrating, creating and selling handmade items such as flame-painted copper jewelry, leather purses and goods, baskets, brooms, stained glass, ironwork, pottery, knives, weavings, quilts, wood carvings, spun yarn, soap, candles, and more. It also contains a Heritage Herb Garden. Artisans host workshops throughout the year for a more immersive crafting experience with personal attention and hands-on instruction. Music workshops are available too.
Open mid-April to mid-November, OFC offers individual tickets, season passes and combo tickets for admission to both the Craft Village and to see music shows. You can register for workshops and buy tickets to shows online. You can also book a room at the Cabins at Dry Creek and check out the southern-style cooking at the Skillet Restaurant.