Two fly fishing film nights you don't want to miss
March is a great month for people who love fly fishing – a new documentary gets its debut and the annual Fly Fishing Film Tour comes to town.
Fly Fish Arkansas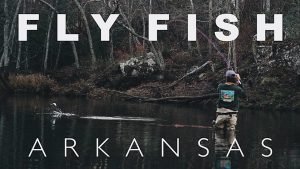 "The goal with this film was to showcase the natural state like never before, with a visual and personal analysis of these rivers from the professionals that guide on them, in a way the world has never seen before. We didn't do this to put us on a stage, but to put Arkansas on point as a frontrunner in the fly fishing industry. "Fly Fish Arkansas" is more than another documentary. It is the film for every fly angler that has searched for that bend in their rod, and we believe that Arkansas is where they will find it next,"
–Ben Woodard, Producer.
The big release of "Fly Fish Arkansas," a brand new documentary that highlights the gorgeous and ever-evolving fly fishing scene of Arkansas, is set for 7 p.m. on Thursday, March 1 at Fayettechill Basecamp in Fayetteville.
The film showcases both the waters of Arkansas and the guides that inhabit them. You'll be taken along Arkansas' great fishing spots– the White River, Little Red River, Little Missouri River, and the freshwater flats of Lake Ouachita– plus hear from the guides that spend season after season inhabiting them.
The event takes place from 6:30 p.m. to 8:15 p.m. Go early and get a beverage at Puritan Coffee & Beer, which adjoins Fayettechill. The documentary will start promptly at 7 p.m. The film runs for 38 minutes and the screening is free. Afterwards, enjoy a Q&A with the film producers and creatives plus sponsor giveaways.
Fly Fishing Film Tour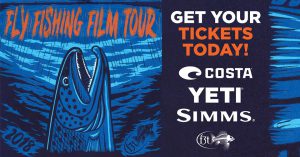 The original and preeminent exhibition of fly fishing cinema, The Fly Fishing Film Tour (F3T), will take place at 7 p.m. on March 26 and 27 at George's Majestic Lounge in Fayetteville.
With an emphasis on the stories, characters and fisheries that help make up the vast world of fly fishing, the 2018 F3T will take you from Michigan to Honduras, from Wyoming to Greenland, from the mind of a child to the heart of a musician, from the edge of your seat to the end of the earth and back.
Buy your tickets at www.flyfilmtour.com or support a local fly shop where discount tickets are available: McLellan's Fly Shop in Fayetteville or Dally's Ozark Fly Fisher near Cotter.