UFO conference set for April 14-16 in Eureka Springs
Editor's note: The event featured in this article occurred in 2017, but you'll find this and other great happenings for the current year on our Events page.
The 30th annual Ozark Mountain UFO Conference is set for April 14-16 at the Best Western Inn of the Ozarks in Eureka Springs.
The conference got its start in the late 80s, when the late Ufologist Lucius O. Farish found the Ozark UFO Conference as a gathering place for top experts and investigators in the field of UFOs, extraterrestrials, lost civilizations, crop circles, and otherworldly phenomenon. After Farish passed away in 2013, the late metaphysical author, researcher and pioneer in hypnosis and past life regression Dolores Cannon became director of the conference and renamed it the Ozark Mountain UFO Conference. Forrest Crawford, who has helped host the conference for many years, will return this year as Master of Ceremonies.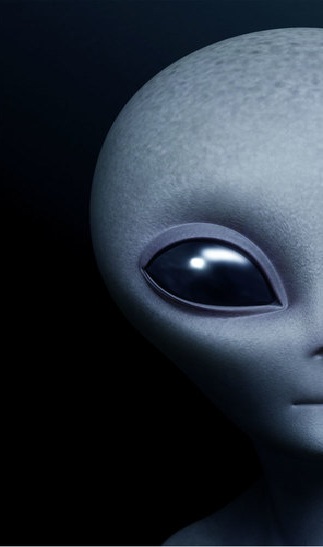 The event kicks off Friday, April 14 with Ufologist James E. Clarkson, who looks back 30 years at more than 700 UFO investigations from the Pacific Northwest where Kenneth Arnold first saw flying saucers over Mount Rainier in 1947. Other day one speakers include: Kathleen Marden presenting "Evidence of the UFO Cover-Up by Government Agencies;" Linda Moulton-Howe with "Is Our Universe Someone Else's Computer Simulation?;" and keynote speaker Grant Cameron presenting "The Paranormal World of Music, Creativity and Aliens."
Day two of the conference speakers are Debra Kauble with a lecture about the changes in her life since her incredible story of alien abduction that took place on June 30, 1983 was first made public. Illustrator and UFO researcher Mike Clelland will present "Owls and UFO Contact." David Marler will discuss the 75th anniversary of "The Battle of L.A. – UFO in February 1942." The keynote speaker, nuclear physicist and world renowned UFO researcher, author and lecturer Stanton T. Friedman, will close the day by presenting "Flying Saucers and Science." The evening dinner, which requires separate tickets, provides the opportunity to dine and mingle with all the speakers of the conference.
The final day of the conference includes the presentation, "Fire in the Sky: World Reaction Then & Now," by Travis Walton, the Arizona logger whose 1975 encounter with a UFO is the best documented case of alien contact ever recorded. All of the speakers then take part in a Speakers Panel, a question and answer session with the audience. The conference wraps up with an annual drawing of door prizes.
During the Ozark Mountain UFO Conference, vendors feature a wide variety of books, handcrafted goods, and metaphysical products pertaining to aliens, ETs, UFOs, tarot and more. The vendor area is open to the public with free admission at the Inn of the Ozarks Convention Center, while access to conference sessions requires ticket purchase.
For tickets purchase or more information, visit www.ozarkufoconference.com and follow the Mountain Ozark UFO Conference on Facebook: www.facebook.com/OzarkMountainUFOConference.