(Video) Mountain Biking Through the Ozark Mountains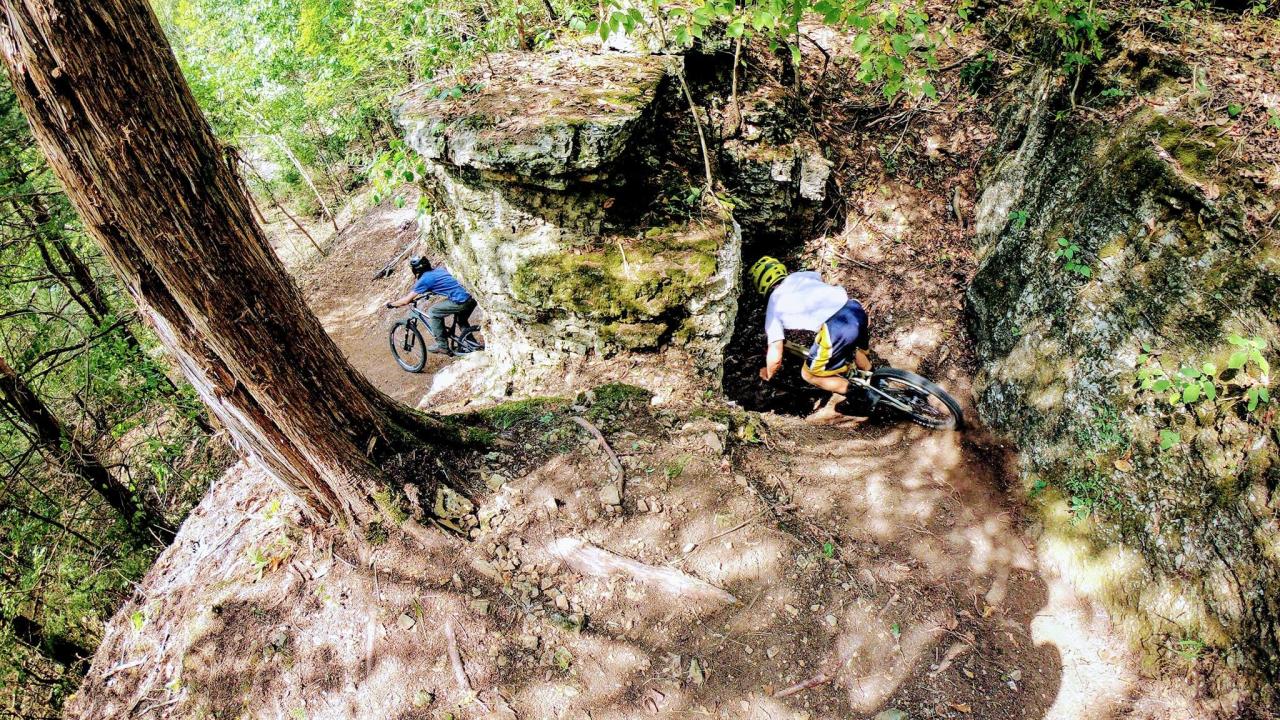 Welcome to the home of some of the best mountain biking in mid-America. Eureka Springs, Arkansas and the Oz Trails system of Northwest Arkansas offer a huge variety of trails for mountain bikers of any experience level, from beginners looking for a scenic ride through breathtaking Ozark Mountains, to seasoned bikers looking for professionally developed routes and are up to the ultimate challenge of the Eureka Springs Downhill.
Eureka Springs is a well-known Ozark mountain destination, famous for its free lifestyle, outdoor offerings, live music and cool vibe of its downtown district.  Its trails range from the highly technical Eureka Springs Downhill at Lake Leatherwood (designed and built by Rock Solid Construction) to an assortment of easy and extremely scenic biking trails spread through the region from area attractions to the in-town trail system and skate/bike park. The Great Passion Play trails (designed by Tony Boone), for example, provide a great introduction to the varied terrain with a view of both the Ozarks and the downtown district which lies below.