View Trumpeter Swans in Heber Springs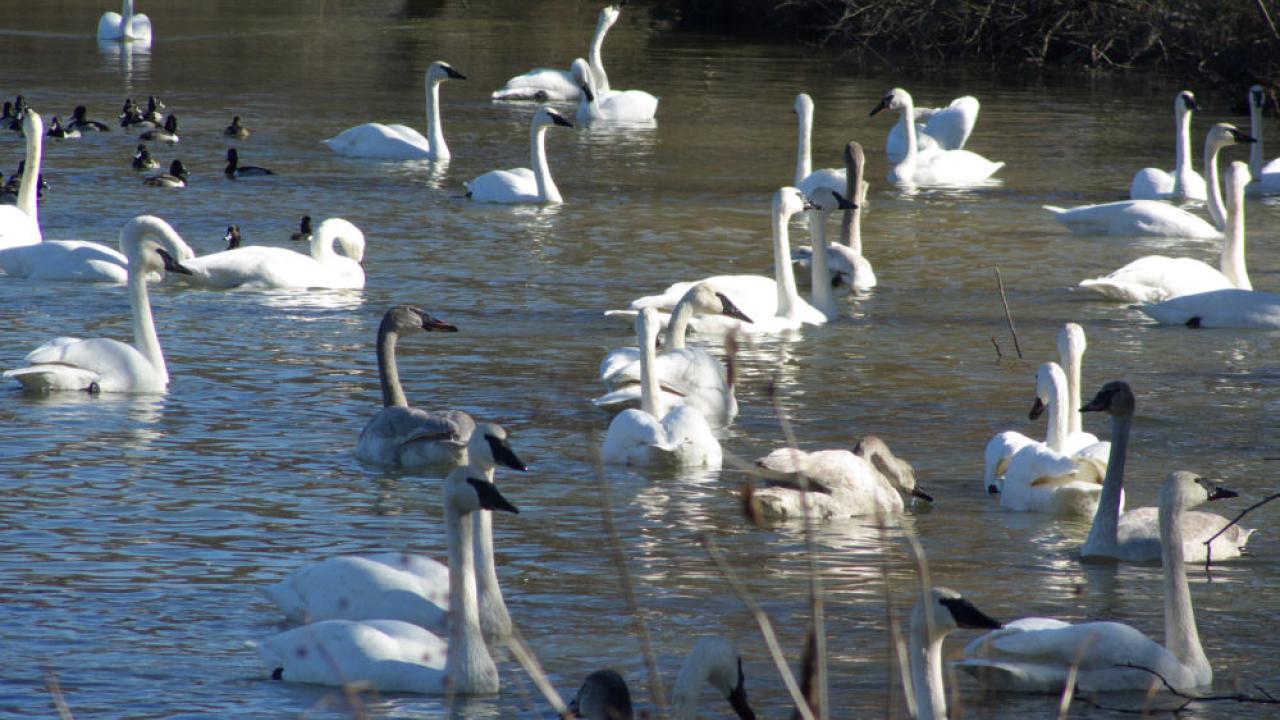 More than 100 trumpeter swans descend on Magness Lake, a small oxbow off the Little Red River, each year. This wintering population of birds flocks to Heber Springs from their Midwestern homes and their arrival makes for an exciting birding experience. Their stay extends from late November through February.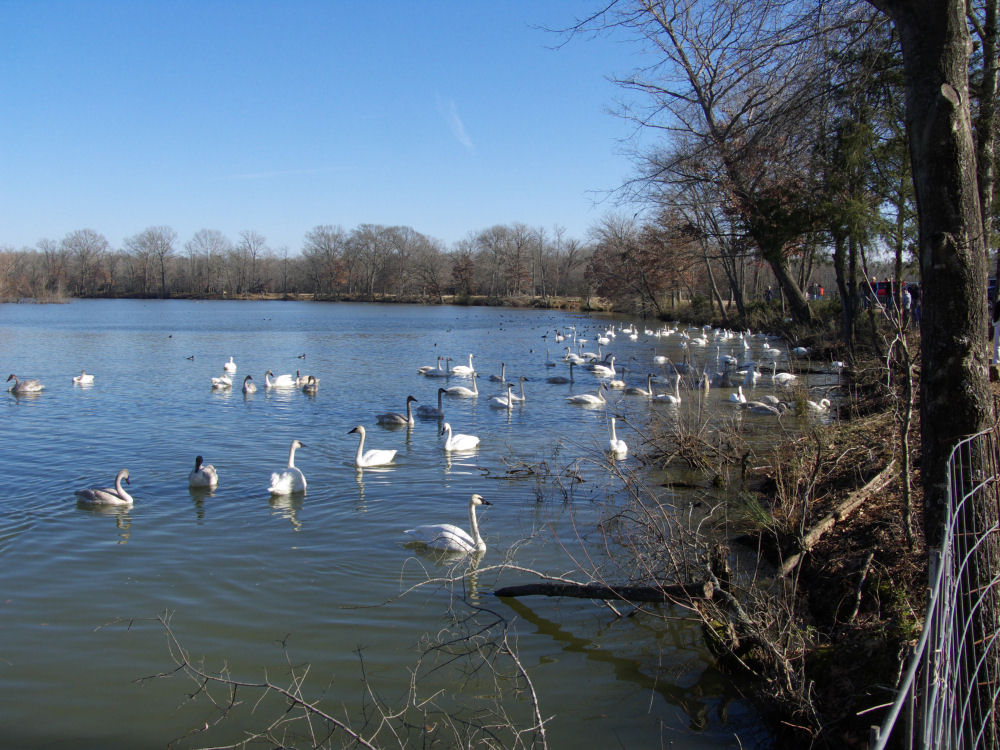 ​
These huge, snowy white birds are the largest waterfowl in North America, according to the Arkansas Game and Fish Commission. Trumpeters may weigh up to 35 pounds and have 8-foot wingspans. In comparison, the giant subspecies of Canada geese living in Arkansas weigh about 12 pounds. Snow geese weigh about 7 pounds. A male swan is called a cob and the female is called a pen. The young of are called cygnets.
Chances of seeing numbers of the trumpet swans are best in late afternoons.
During the day, they roam around in small groups, feeding in spots sometimes miles away. But they return to the lake before dark. A few of the swans usually hang around the lake during midday, too. Shelled corn is the only recommended feed.
There is no cost to view the birds. To get to the established viewing area drive east on Ark. 110 from its intersection with Ark. 5 and 25 just east of Heber Springs. Go 3.9 miles from the intersection to Sovereign Grace Baptist Church, marked with a white sign. Turn left on Hays Road, a paved county road. The lake is about a half-mile down this road, and a gravel parking area is at an S curve in the road.
Trumpeter swans are increasing in Arkansas.
They are the focus of a multi-agency experimental program in parts of the state apart from Magness Lake. They have been wintering since the early 1990s. Trumpeter swans have been released at two other areas of the state in hopes that the young swans will return to both areas in the winter and eventually bring their families. It's a process called "reverse migration imprinting."