Vintage Military Vehicle Show at MacArthur Museum
The MacArthur Museum of Arkansas Military History is going to be the scene of a vintage military vehicle show this Saturday ( July 13). The museum is located in the historic Arsenal Building in MacArthur Park in Little Rock. The show will be a good target for those who have an interest in both military history, as well as in classic, vintage cars and trucks.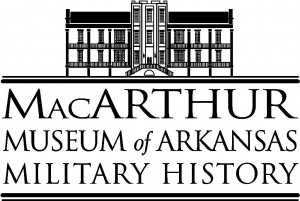 According to a news release sent by Museum Program Assistant Nic Clark, 'vintage and classic military vehicles from circa World War I through Desert Storm will be on display in front of the museum. A highlight of this event will be the 1915 Dodge Brothers touring car used by General John Pershing in 1916 as he tried to capture Pancho Villa in Mexico.  A General Douglas MacArthur re-enactor will be present during the show as well.'
The event is from 9-3 and is free to the public to enjoy.  The museum, located at 503 East 9th street, showcases the state's military heritage and also commemorates the birthplace of Five Star Army General Douglas MacArthur. It is located in this historic Arsenal Building, which was built in 1840 and is one of central Arkansas's oldest surviving structures.
MacArthur (1880-1964) was born in the Tower Building of the Little Rock Arsenal while his father was its commandant. He rose to become a five-star general in the U.S. Army and Supreme Commander of Allied Forces in the Pacific during World War II. He accepted the Japanese surrender in 1945. His accomplishments include: first in class at West Point; Superintendent of West Point; Army Chief of Staff; U.S. Far East Commander; Congressional Medal of Honor recipient; Supreme Commander for the Allied Powers; and first UN Commander. He made the cover of TIME magazine in 1951 and was the first Arkansas to appear on a U.S. postage stamp in 1971. For more information, call 501-376-4602 or visit www.arkmilitaryheritage.com.