Visit the delightful Treehouse at Garvan Woodland Gardens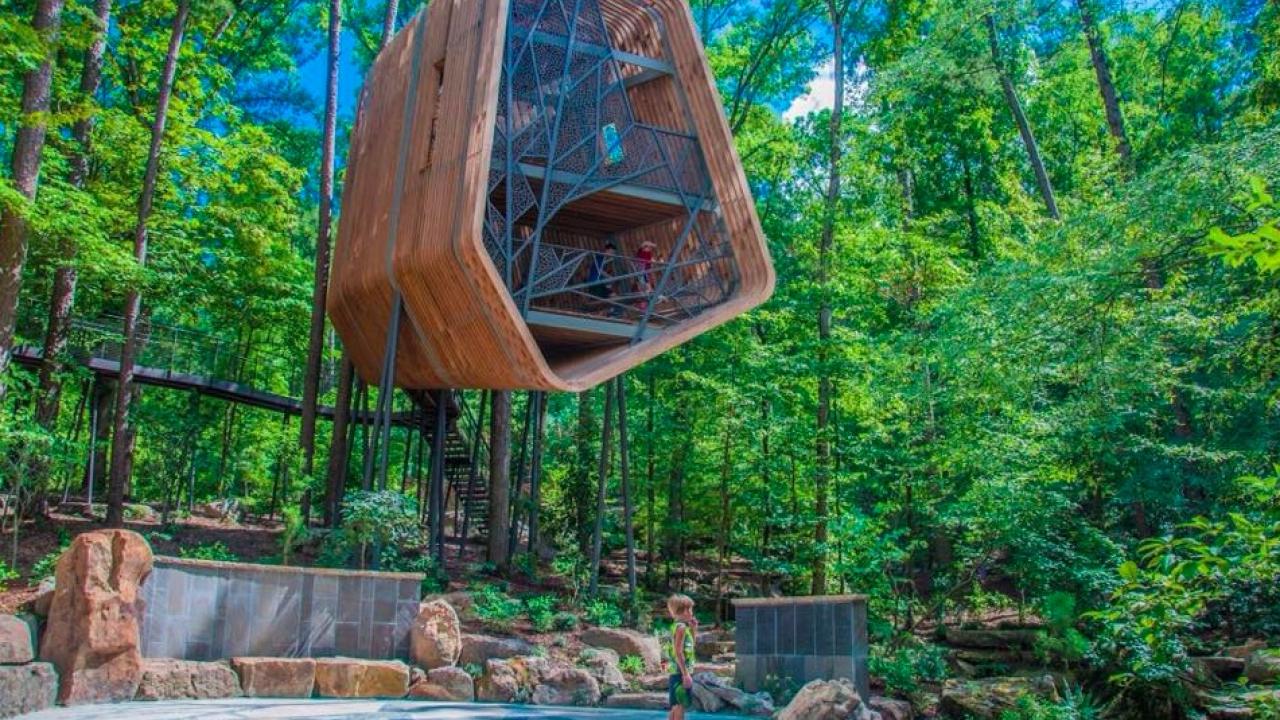 Tucked away in the midst of Garvan Woodland Gardens in Hot Springs is a whimsical sight sure to put a smile on the face. The Bob and Sunny Evans Tree House can found within the Evans Children's Adventure Garden section of the Gardens and is an architectural marvel to behold. It is surrounded by pine and oak trees and from inside the elevated treehouse you have a birds eye view of the surrounding natural landscape and a means to see what it feels like to be among the forest canopy.
The unique boomerang shape of the treehouse beckons both children and adults to come closer and experience the site up close. The treehouse has four different levels and the design is meant to represent the different parts of a tree. The surrounding 1.5 acres is filled with Arkansas boulders and natural and man-made features to walk through, under and over.
Garvan Woodland Gardens is a popular year-round destination. The colorful blooms of various flowers pop in the spring and summer and colorful fall foliage and flowers mark autumn in Arkansas. During the winter, the grounds becomes a whimsical wonderland with thousands of lights dotting the Garden landscape. Sights such as waterfalls, the Anthony Chapel, the Bridge of the Full Moon and more are also a part of the 210-acres that make up Garvan Woodland Gardens.