Visiting the Caddo Indian Memorial Site in Norman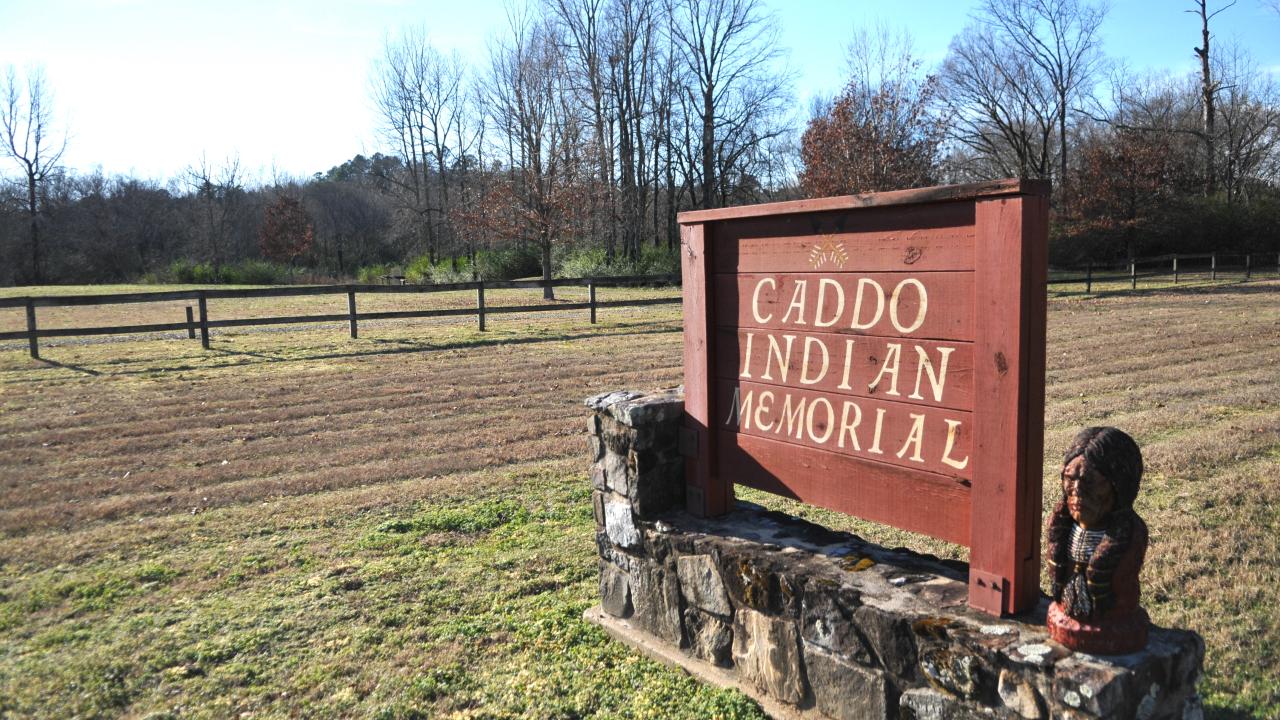 Sites across Arkansas pay homage to the vast amounts of Native American history that can be found in the state. Visiting these sites are a way to learn about this important piece of heritage.  
Southwest Arkansas holds a piece of this history in various locations including at the Caddo Indian Memorial Site in Norman, a small town that is around 10 miles from Mount Ida. 
The Caddo Indian Memorial is located along Highway 8 in town and is at the confluence of Huddleston Creek and the Caddo River, a beautiful river named after the Caddo Indians and well-known for its fishing and floating opportunities. The memorial site is considered sacred ground as it was an Caddo Indian burial ground that was accidentally discovered during a construction project in the late 1980s.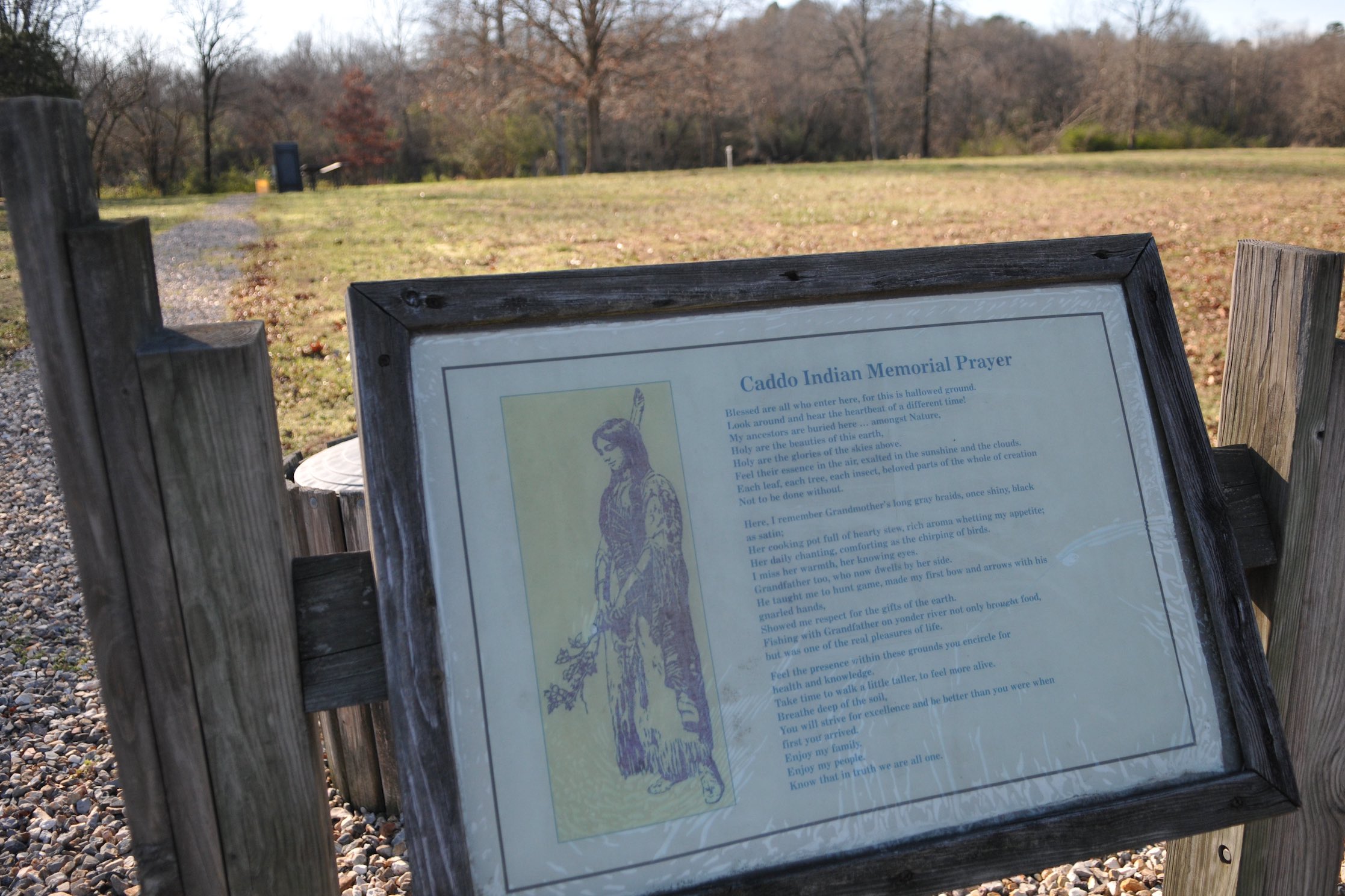 Today, the site is a small park and is open to the public to visit. A small path leads to various educational panels, which serve as a tool and resource to learn more about the Caddo Indian Nation. These panels are showing some wear and tear these days but are still packed with details that pertain to the history of Caddo Indians and the surrounding landscape. An archeological study done here, which you can read more about here, determined the site's main occupation was connected with the Caddo culture from about 1250 A.D.-1500 A.D.
Via the panels you can learn about the archaeological dig of the burial site, Caddo cultural life and community structures, historic trading practices, the local environment and more. There are over 20 panels to read. Down the road is the Norman Library, which was built in the 1930s and is known as the smallest public library in the state. This library is listed on the National Register of Historic Places and books about Native American heritage are more than likely housed in its collection. 
More Native American history can be found nearby in Caddo Gap including a historical  monument erected in the 1930s that represents an encounter here between the Spanish expedition of Hernado de Soto, known as the first Europeans to explore what is now Arkansas, and the Tulu tribe. The monument is near the historic Gap Mercantile in town, a general store that was established in 1932 and located at 35 Vaught Street. 
For more information on Native American culture in Arkansas, a digital edition of the Native American Heritage in Arkansas guide is available as a resource.