Visiting Rock Town Distillery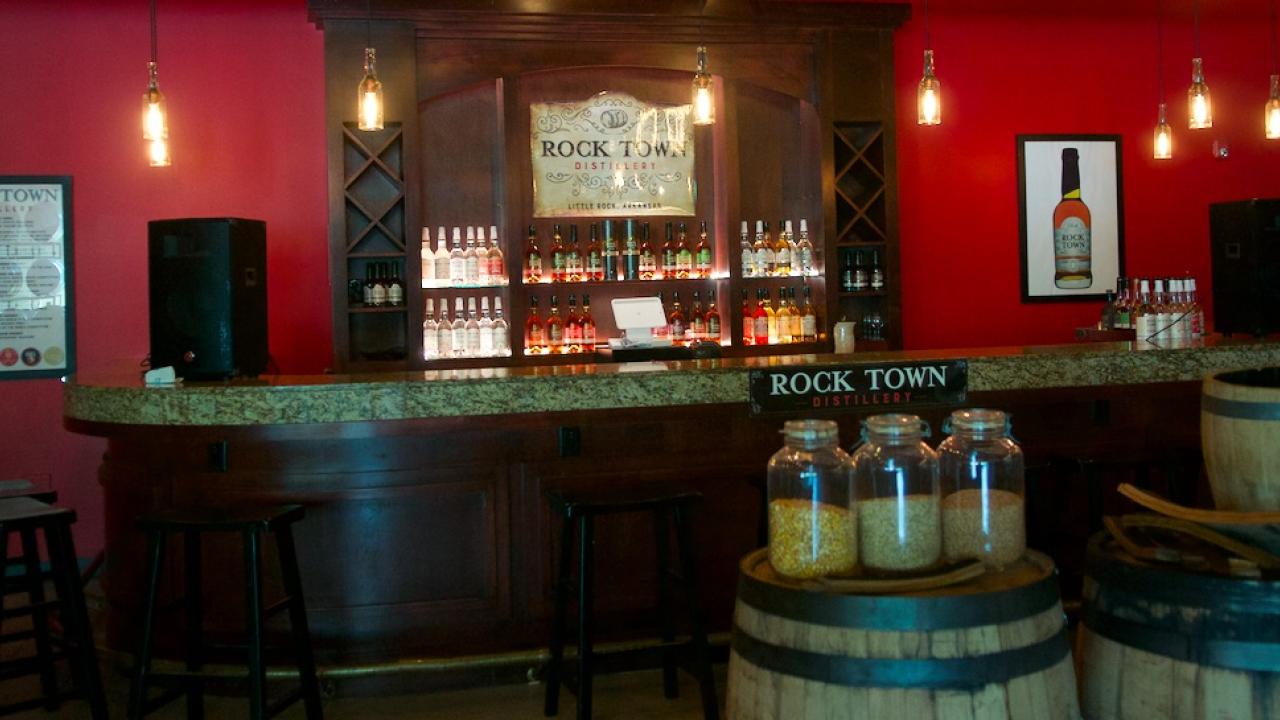 Rock Town Distillery has the distinction of being Arkansas' first legal distillery since prohibition. The property, which is located at 1201 Main Street in Little Rock, is also open to tour.
"It's an educational tour about whiskey and spirits and how they are made," said owner Phil Brandon. "What makes ours special is the fact that we use locally sourced ingredients; our corn, our wheat, our rye are all grown here in Arkansas."
During the tour, information is given on the history and distilling process of their products, which have received multiple prestigious awards and include vodka, gin, rum, whiskey and bourbon.

"We are Arkansas' only bourbon maker," said Brandon. "Our bourbon is mainly three ingredients: corn, malted barley and wheat. For whiskey to be a bourbon it doesn't have to come from Kentucky. It just has to be 51 percent corn, aged in a new charred oak barrel, and made in the U.S. It is protected for America though so you can't make bourbon in Canada and call it that. Just like you can't make scotch here and call it that. We have single malt whiskey we make here but we don't call it scotch because that word is protected for Scotland."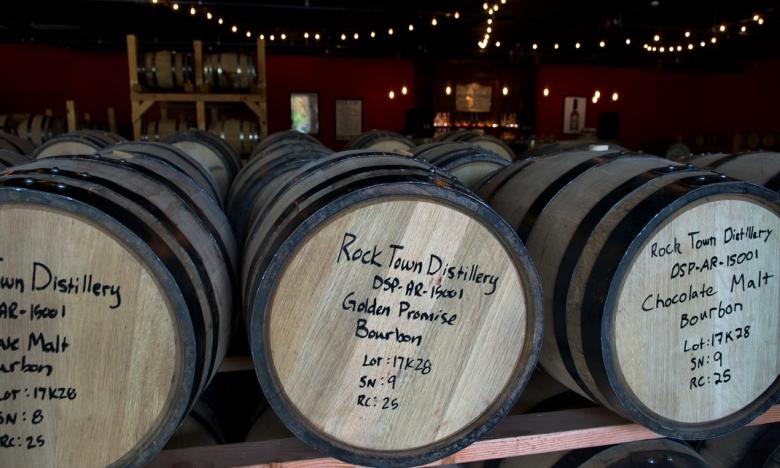 Specific trade nuances are explained during the tour including that the color and most of the flavor of whiskey comes from the layer of char on the inside of the barrels they are aged in.

The tour averages about half an hour and at the end, participants get to try the different spirits that are made at the distillery. On site is a Tasting Room with a full service bar where you can get hand-crafted cocktails featuring Rock Town's spirits and also local craft beer and wine.

Tours are held three time a day Tuesday through Sunday starting at 2 p.m., 4 p.m, and at 7 p.m. too. For more information on the distillery, check out their site here.