Visiting Ron Coleman Mining in Jessieville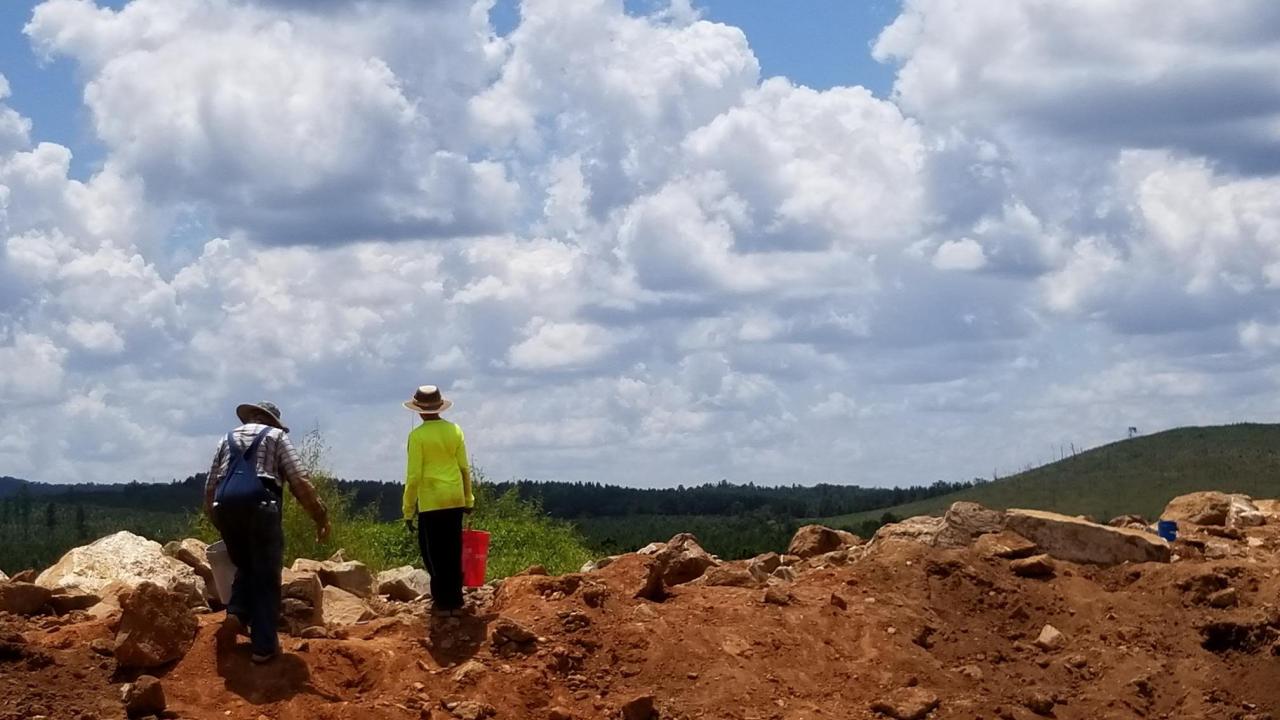 Ron Coleman Mining in Jessieville is a family owned quartz crystal mine around 15 miles from Hot Springs. On site is a public mining area where you can dig for quartz crystals while enjoying a breathtaking view of the surrounding mountain range.
The property is very family friendly and offers rock mining for all ages and leashed pets are also allowed. Along with the digging area, there is a zipline, which holds the title as the only zipline over a crystal mine in the state.
The line is a quarter mile long and goes right over the 250 foot deep commercial mine. 
 
There is also a mine tour you can take, where you learn about the mine and the process that quartz crystals take from being mined to becoming the beautiful rocks that delight all ages. Part of the tour includes riding in a military truck down through the mine, where you get an up close view of crystal veins.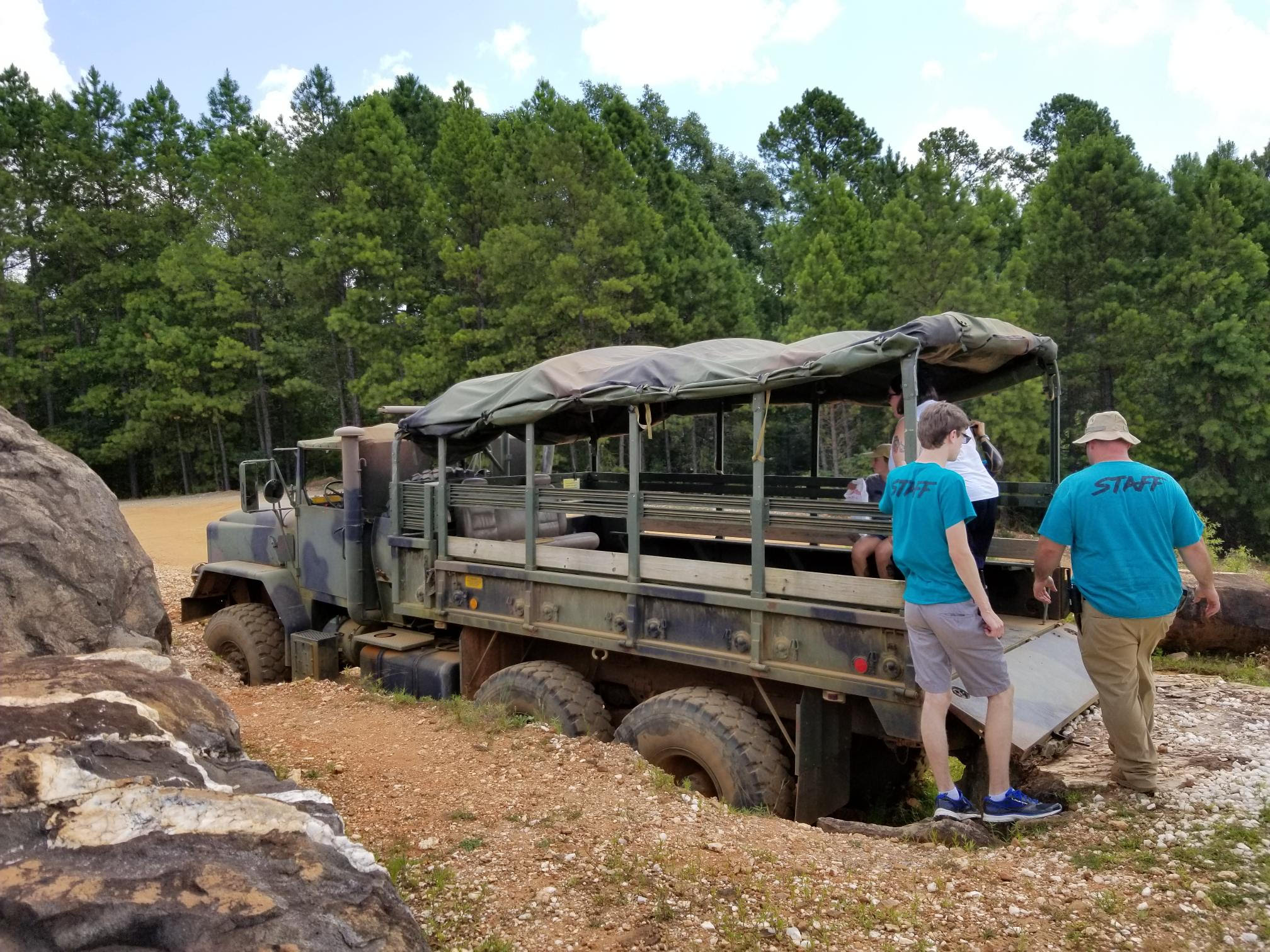 When a big cluster is found in the active commercial mine, which is located below the public mine, whatever rocks and dirt fall of it are called the tailings. These are not sifted through but are dropped in the 40-acre public mine area for people to search through. The mine is located on a geological formation called the Blakely Sandstone Unit and the quartz is plentiful.Quartz is an oxide mineral and each six sided piece of its silicone dioxide makeup is unique, just like a snowflake.
The properties of the fascinating mineral are controlled by its arrangements of atoms, which form in an orderly pattern, and this is what gives these beautiful rocks their structured appearance. This structural makeup also makes quartz hard enough to scratch both glass and steel yet also brittle enough to break if dropped. This is the reason quartz must be handled with care from its removal from the mine onward.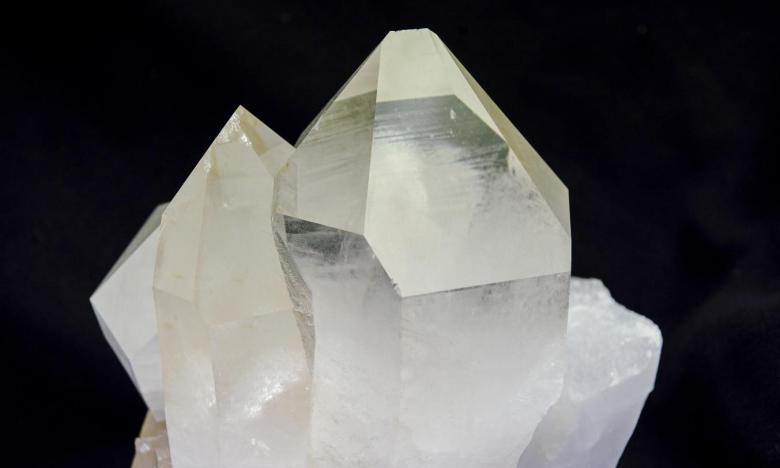 The property itself has an interesting history. The hole on the property started being dug in the early 1900s and before being used as the mine we see today, the property was leased to various governments (including German, Japanese and Canadian governments), who mined the crystals to use for technology.
Quartz has a certain property that allows it to generate an electrical charge without starting a fire so it was originally mined for use in technology like radios and tvs.
These days, all the quartz used in technology is made in a lab. What is mined at the mine today is no longer used for technology. It is instead used mainly for decorative items or, if you believe in the healing metaphysical powers of crystals, for this purpose too.

Charlie Coleman first leased the crystal mine in the 1940s and it passed through multiple generations of the family to become the operation you see today. Ron Coleman bought the mine in the mid 1980s and opened up the public digging area in 1991.
Also on site at Ron Coleman Mining is a gift shop full of decorative quartz and other minerals to buy, a wholesale shop for buying minerals in bulk, and an RV resort that is within walking distance of the mine. There is also a gallery on site which has museum quality pieces of quartz and minerals from around the world as well as examples of standout finds from the mine.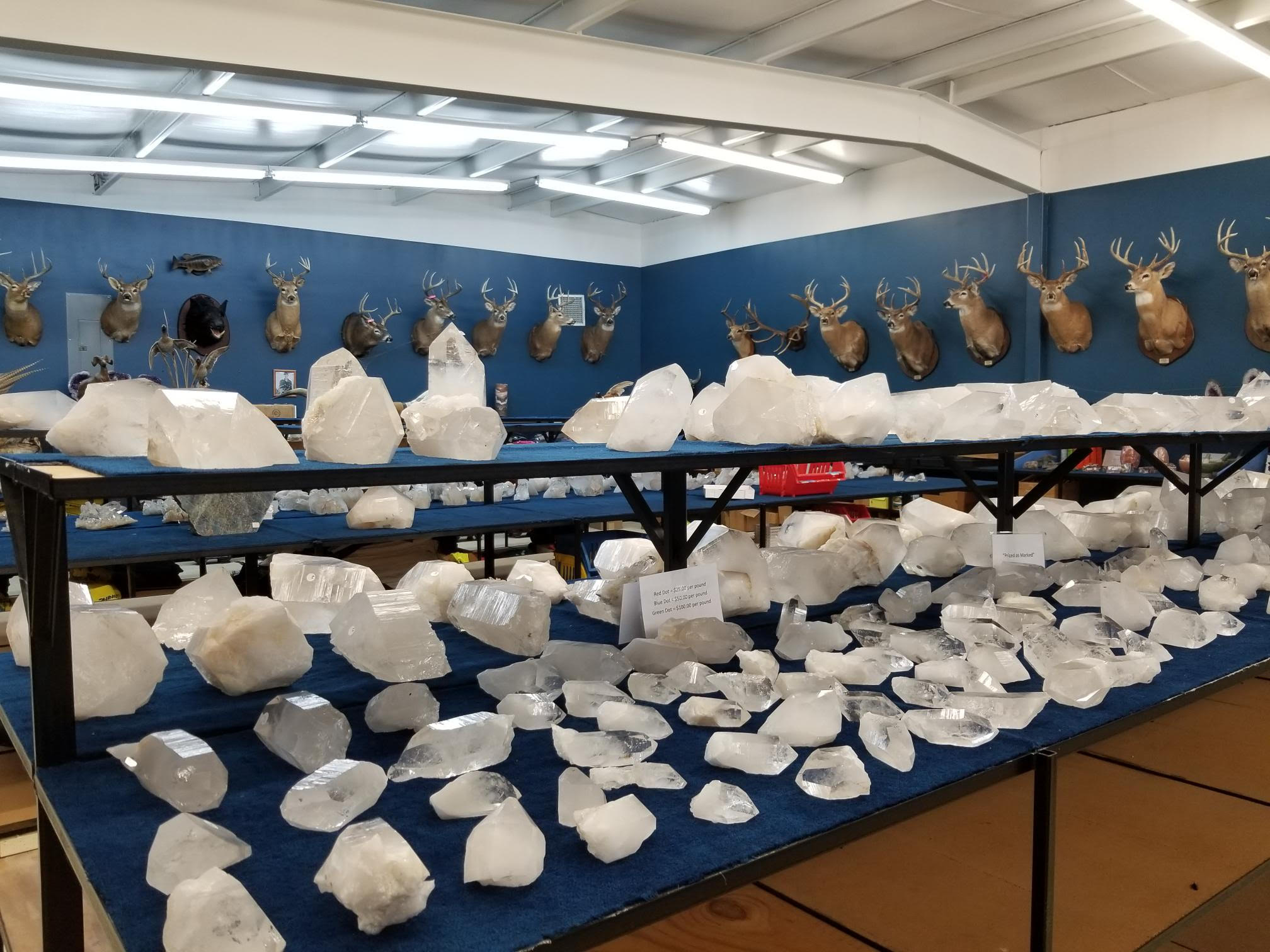 Ron Coleman Mining is located at 211 Crystal Ridge Lane and the public mining area is open every day, year round except major holidays. They offer special rates for groups and also operate a separate gift shop called Rocks R' Gems that you can find at 1400 East Grand Avenue in Hot Springs.