On the water during the eclipse
There will be several stellar locations in Arkansas to catch the total solar eclipse on Monday, April 8, 2024, including lakes. Many beautiful lakes in Arkansas will be in the path of the full eclipse.
Towns in Sevier County, such as Gillham, De Queen, Horatio and Lockesburg, will have some of the longest duration of full totality in the state. In  De Queen, the largest city in the county, it is estimated that the duration will be around 4 minutes and 17 seconds. Fishing, camping and swimming on the Tri-Lakes are among the activities you can enjoy in the area. De Queen, Dierks and Gillham lakes range in size from 1,360 to 1,680 acres and each is home to U.S. Army Corps of Engineers' recreation areas with campgrounds. Also located near De Queen is the Pond Creek National Wildlife Refuge.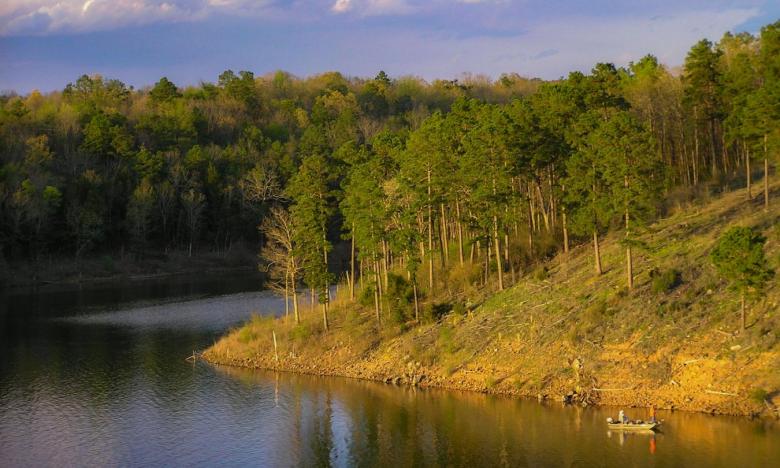 Norfork Lake in Mountain Home has more than 550 miles of shoreline and covers around 22,000 acres. It is the oldest of Arkansas' large man-made impoundments and has private coves, sandy beaches and plenty of fishing opportunities. U.S. Army Corps of Engineers' parks provide opportunities for camping and water sports and many resorts also have accommodations, including some with private docks. 
In the Ozarks, Bull Shoals Lake and the White River below its dam, are well-known for fishing in Arkansas. Bull Shoals Dam was completed by the U.S. Army Corps of Engineers in 1951. It is the fifth largest concrete dam in the United States. Including the portion located in Missouri, the lake totals some 45,500 surface acres. Almost 1,000 miles of rugged shoreline is open to visitors and 60,000 acres of public land provide a variety of opportunities. Famous for its world-class trout fishing, Bull Shoals–White River State Park lies along the shores of both Bull Shoals Lake and the White River.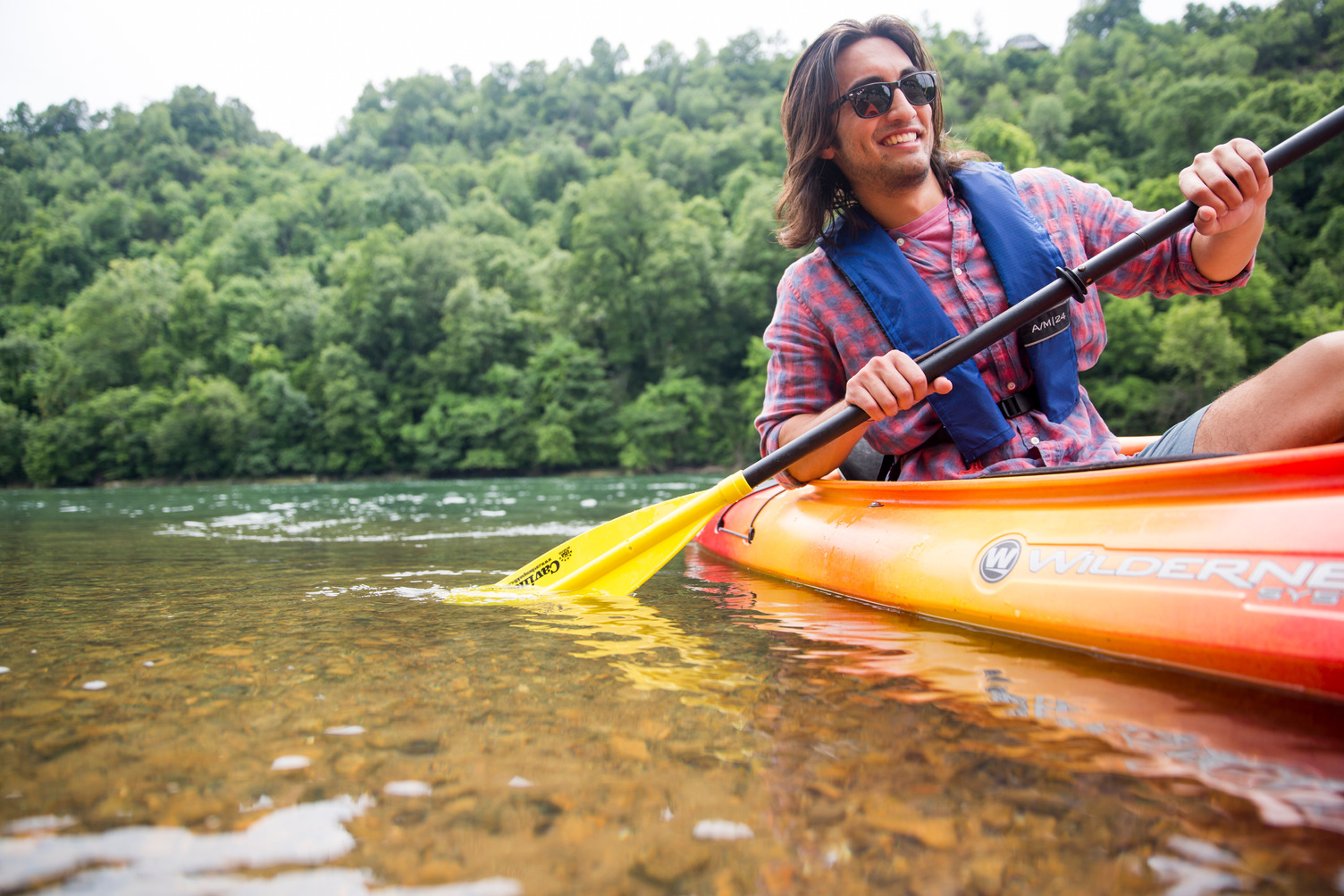 Another spot to catch the celestial show is the Diamond Lakes region of the state. Located in southwest Arkansas, this region includes towns such as Hot Springs, Mount Ida, Murfreesboro and surrounding towns and communities. The region, which is also home to Hot Springs National Park, is named for the five lakes found there: Lake Catherine, DeGray Lake, Lake Greeson, Lake Hamilton and Lake Ouachita. 
Lake Catherine is a 1,940-acre recreational lake that is home to Lake Catherine State Park, which has the only full service marina on the small lake. Throughout the spring, summer and fall, the park is also home to special programs and events like barge lake tours and programs. 
DeGray Lake is home to Arkansas' only resort state park, DeGray Lake Resort State Park, which has a lodge, golf course, a marina, trails and more. The lake itself is a huge outdoor recreation draw. With over 200 miles of shoreline, the lake is home to many campsite options as well as boat-launching ramps on its shores, making it a popular fishing and boating spot. DeGray Lake Resort State Park can be found on the north shore of the lake. On the eastern shore of the lake is Scenic Byway 7, Arkansas' first state-designated scenic byway. The route is one of the most scenic in the nation, running across almost the entire state from north to south. DeGray Lake is also home to Iron Mountain Marina. On the south shore of the lake is the Iron Mountain Trail system, where you can find plenty of hiking and mountain biking terrain.
Lake Greeson is a beautiful 7,000-acre lake formed in the 1950s from the Little Missouri River. At 12 miles long, this lake is a source of adventure year round. Arkansas' eighth state park, Daisy State Park, is located on the north end of the lake and is around 50 miles southwest of Hot Springs. The clean, clear lake makes the park a favorite of campers seeking watersports and fishing. Nearby attractions such as the Ouachita National Forest and Crater of Diamonds State Park make it a good basecamp for other outdoor adventures too. Open year-round, Daisy State Park has plenty of camping options for either RVs or tent camping and free boat launch ramps. At Lake Greeson's north end, lakeside cottages can be found at the family-owned Self Creek Lodge and Marina. Located at the lake's southern side is Swaha Lodge & Marina, a private, lakeside resort. You can also find U.S. Army Corps of Engineers' campgrounds along the lake's shore. The town of Glenwood can be found some 15 miles northeast of the lake and Cossatot River State Park-Natural Area is also around 30 miles northwest of the lake.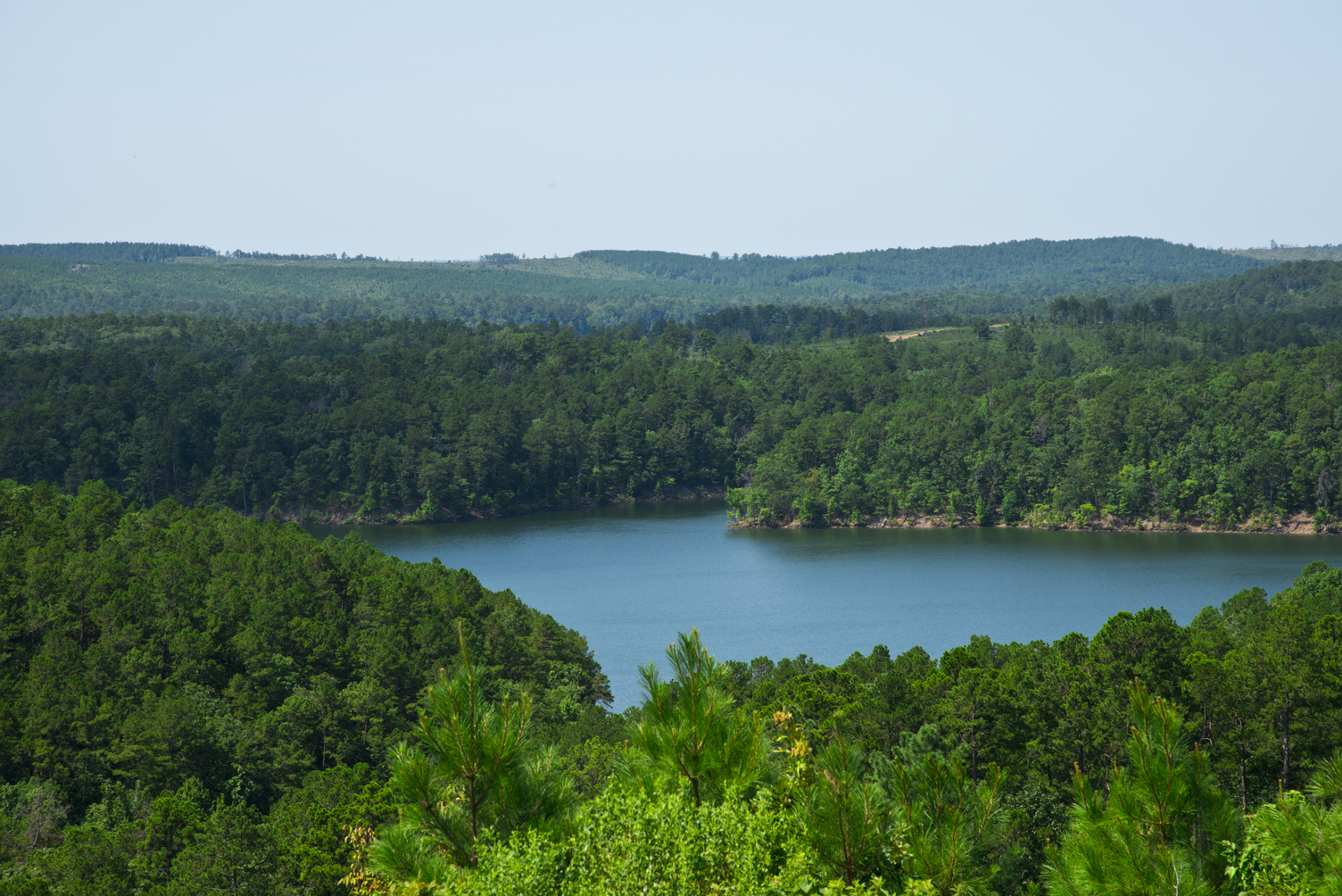 Lake Hamilton is a 7,460-acre lake that is one of the state's most popular recreational and residential lakes. It is located on the southern edge of Hot Springs and is surrounded with homes, condos, resorts and restaurants. There are spots to check out along the shores of Lake Hamilton like Garvan Woodland Gardens, a 210-acre lakeshore botanical garden accessible by both land and boat. Some restaurants can be accessed by water including Bubba Brew's on Lake Hamilton and Trejos del Lago.
Lake Ouachita is the state's largest lake and one of the cleanest lakes in the nation. With over 40,000 acres to explore and very little shoreline development, this lake offers an experience like no other in the state. For starters, the lake is surrounded by the Ouachita National Forest so when you are out on water, you are surrounded by outstanding scenery and the lake's natural beauty. For camping options on the lake, there are Corps of Engineers' campgrounds on the lake's shores and you can also access the lake via one of their many boat ramps. There are also various resorts you can stay at while enjoying the lake including Mountain Harbor Resort and Spa, Echo Canyon Resort and Crystal Springs Resort. Lake Ouachita State Park can also be found at the east end of the lake, where you can find cabins, campsites, a marina, hiking trails and more.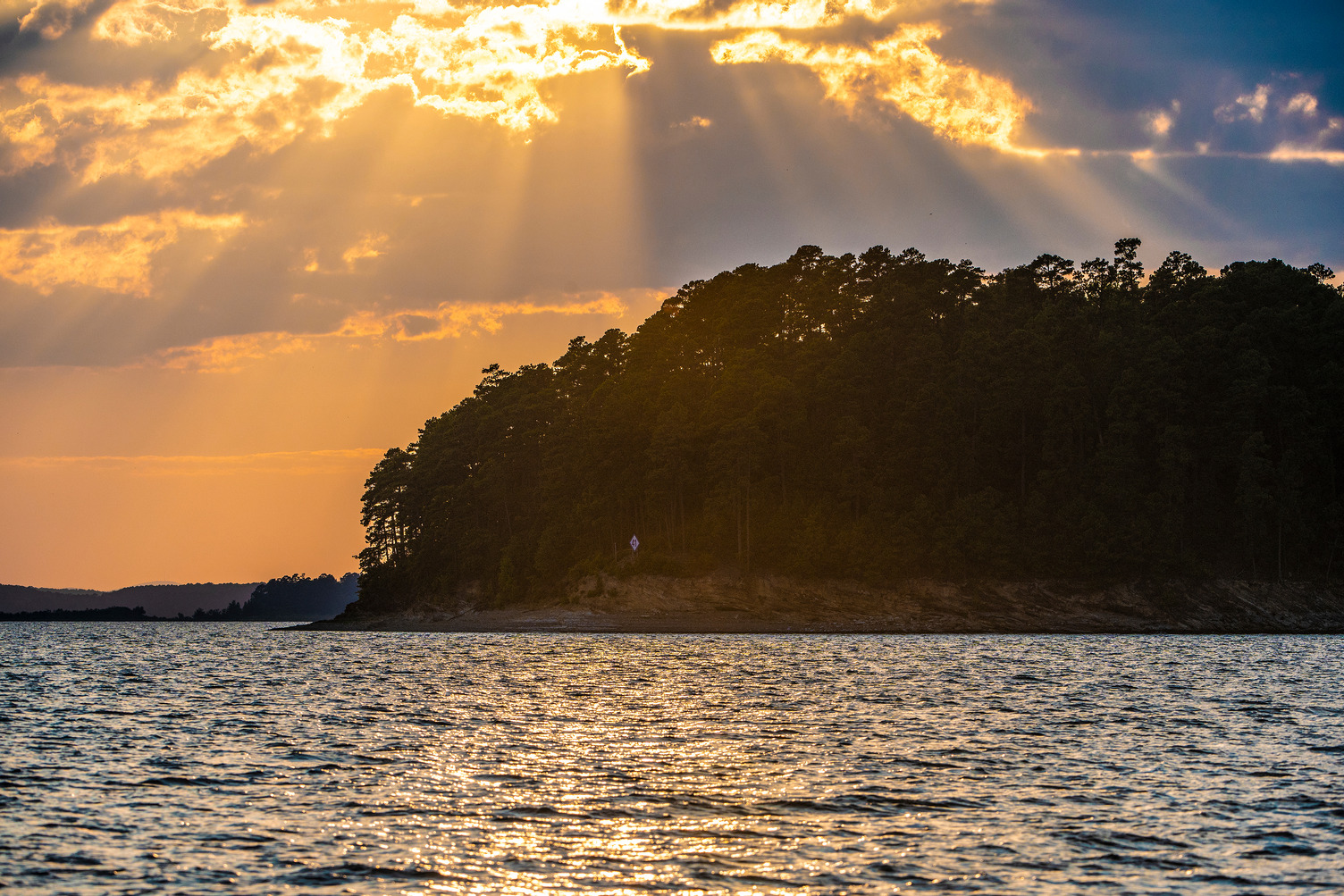 Located in the Ozark foothills, Greers Ferry Lake is well known for its great fishing and water sports. If you want to overnight by the lake, options range from camping to staying at lakeside resorts like the Red Apple Inn. Below the massive Corps of Engineers' dam, which was dedicated in the early 1960s by the late President John F. Kennedy, the Little Red River is internationally known for its fishing.