Weekend Itinerary: Craft Beer and Rural Roads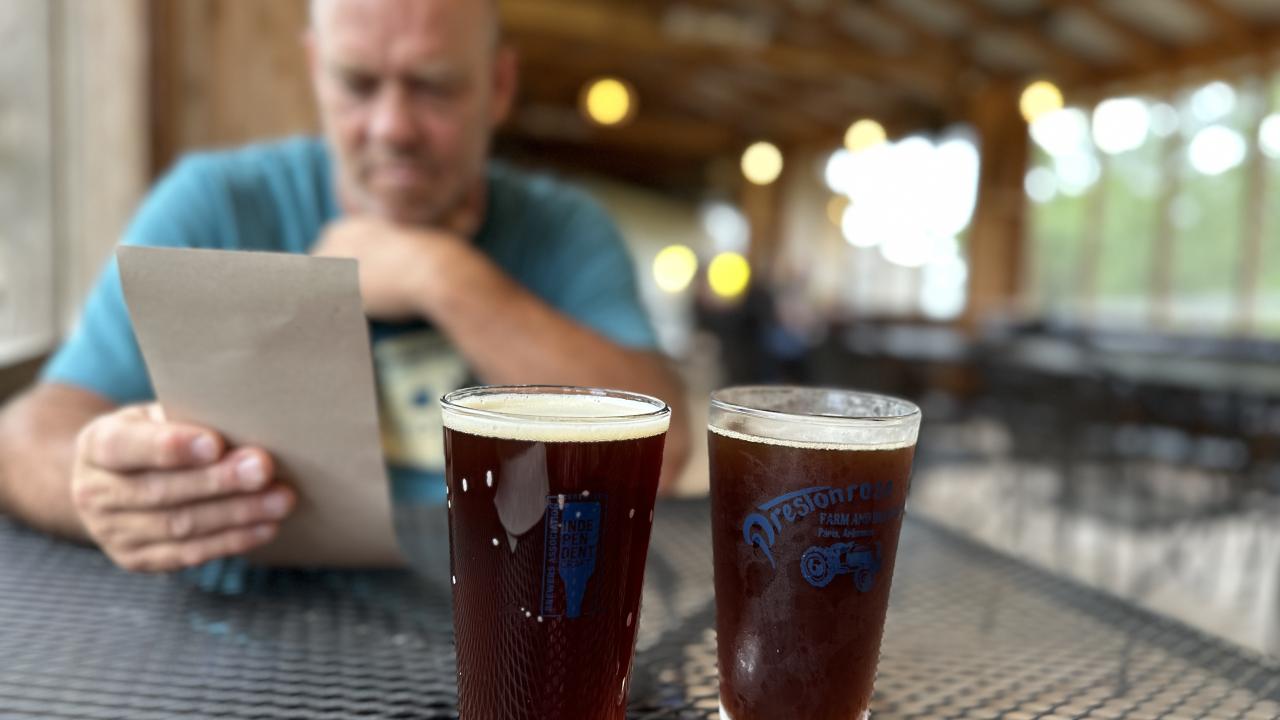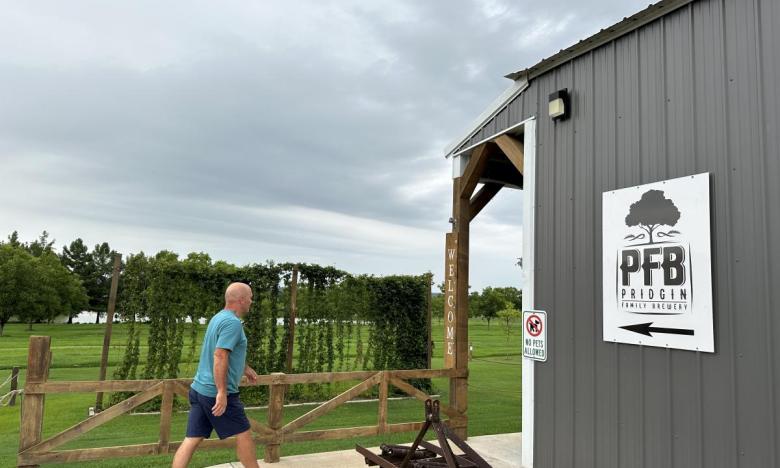 Road trips down two-lane country roads can lead to surprising places. In the Arkansas River Valley, you can follow them to find craft beer, emu burgers and mountaintop retreats.
Here's a weekend itinerary that promises delicious food and drink, fresh air and breathtaking views. This is the kind of journey where the joy of the trip is as great as the destination. Experiencing it for the first time feels like a first date; full of excitement and unknown potential. Quickly, you'll find yourself falling in love.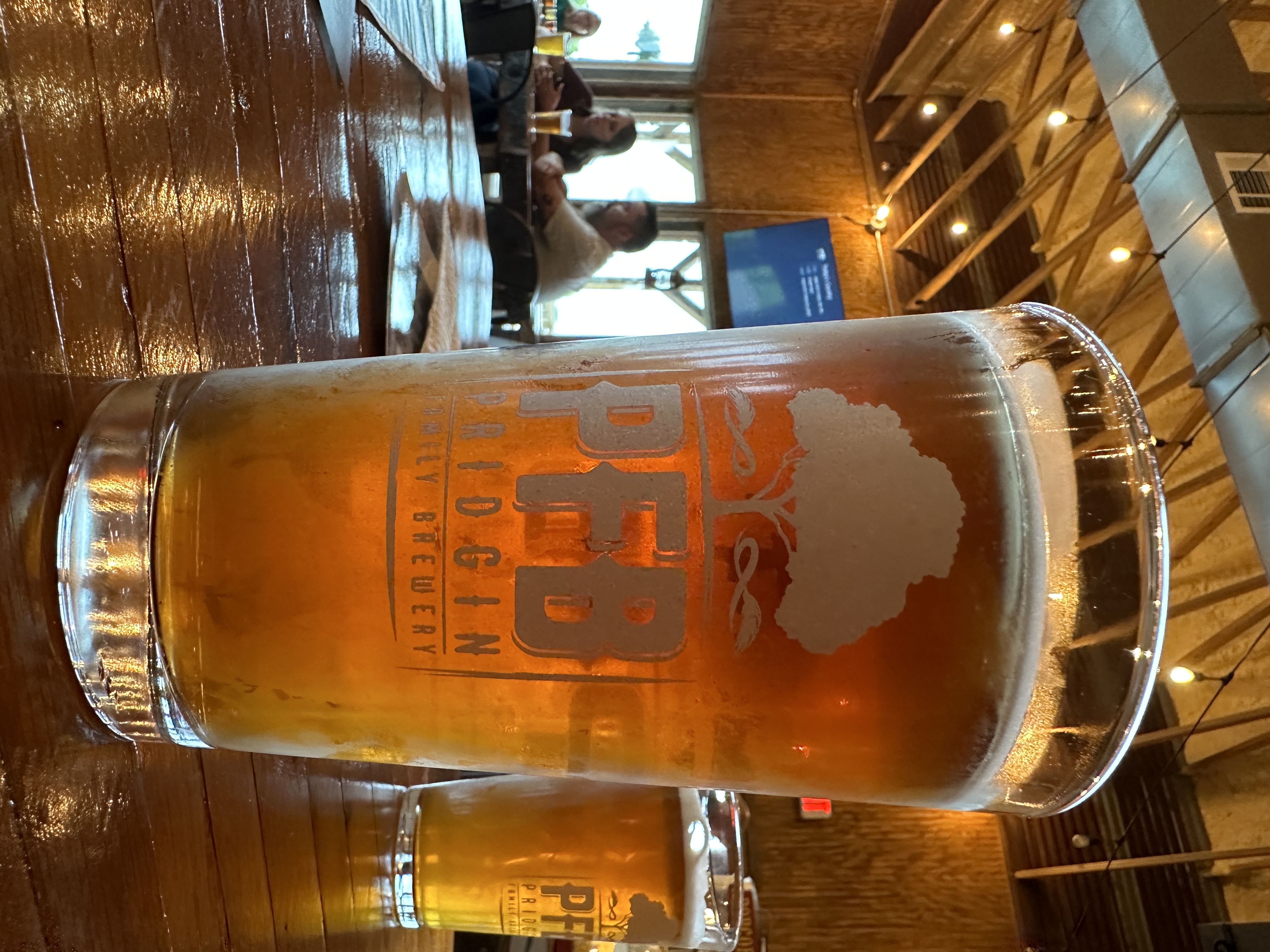 Friday:
— Map a route to Pridgin Family Brewery in Scranton. You'll travel small state highways to 1328 Rodeo Arena Road. Flanked by farmland, ponds, pastures and a sprawl of houses, it may seem unlikely that you are headed anywhere that you can find craft beer. Just roll down the windows if the weather is right and enjoy the country air. Your reward awaits in the form of hoppy IPAs, rich porters, crisp ales and delicious seltzers and ciders.
The brewery is in a humble but welcoming building with generous parking. Inside the decor is exposed wooden trusses, warm wood walls, and picture windows looking out over an expansive pasture with a large pond. A wood deck with picnic tables lines two sides of the building. There is ample seating and a nice variety of beverages to choose from, plus free popcorn. While Pridgin doesn't serve food, there is usually a food truck parked outside.
Pridgin is a neighborhood hangout with lots of locals. The "neighborhood" is just very spread out in this rural location. You won't want to leave, but when you do you have plenty more to look forward to.
Next, plot a course to Mount Magazine State Park near Paris and check into the lodge, a cabin or a campsite. Mount Magazine is the state's highest peak at 2,753 feet above sea level. The state park located at the top of the mountain has long been a popular respite for campers, hikers and horseback riders. The Lodge at Mount Magazine, the park's resort lodge, comprises 60 guest rooms, the Skycrest Restaurant, a conference center, a business center, an indoor heated swimming pool, a fitness center, and a game room. Set on the mountain's south bluff, the lodge offers breathtaking views of the Petit Jean River Valley and distant Blue Mountain Lake. Forty-three guest rooms have balconies and 17 feature spa tubs. Thirteen fully-equipped cabins share the same bluff and panoramic view. The state park is a cozy and secluded getaway whether it's veiled in fog or serving as a sunny highpoint.
Saturday:
Pick and choose your day's itinerary from a plethora of choices. Take the leisurely route and hang at the lodge by the fireplace or on the porch, or explore the great outdoors and area attractions. Here are some ideas:
— Hike one of the trails at the state park, such as the Highpoint Trail that takes you to the highest point in Arkansas. The trailhead is across from the lodge.
— Drive down the mountain to Shores Lake where you'll find a swim beach area and plenty of places to fish.
— Head down the mountain to the town of Paris. Here you'll find a replica of the Eiffel Tower, a love lock fence that you can add to, and (calling all shoe lovers) the parent company store of Warren's Shoes.
Have breakfast and lunch at the state park restaurant or in surrounding towns like Paris and Havana. But save room for dinner because you don't want to miss dining at the next brewery stop.
Set a course for Prestonrose Farm and Brewing Co., located in Paris and only about 15 minutes from Pridgin. Like Pridgin, Prestonrose has a farm setting but this one is nestled in the woods. You'll feel more like you've just parked at someone's home when you arrive. Walk to the entrance of the long wood structure which is essentially a long screened-in porch and take a seat. Beer choices change through the seasons and might include IPAs, porters, Belgian Wit, brown ale, Irish red ale and even a saison.
Now it's time to order porch snacks, many of which are vegetarian or vegan. The menu is different depending on the day or special event. For example, "Burgers, Snacks & Big Vinyl Music Fridays" are just what the name implies. You'll find items like Cheddar MAC, Pimento MAC and Cashew Brie MAC on the menu. You can get a Burger & MAC combo, choosing from beef, emu or mushroom for your burger patty. Plus, there's a DJ spinning vinyl and you can pick songs you want to hear.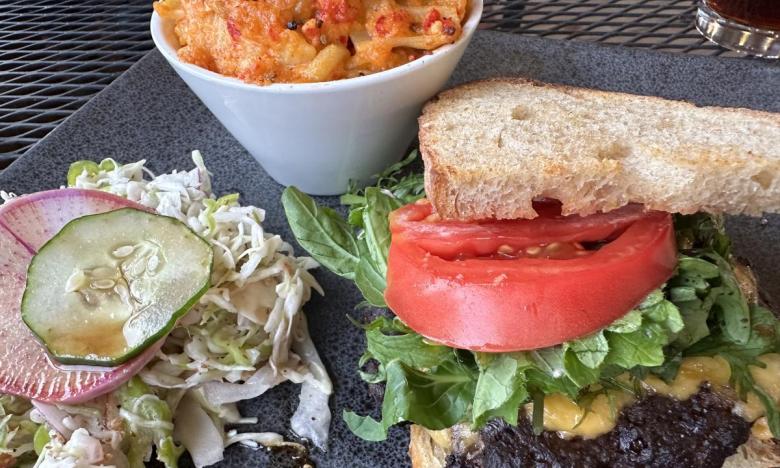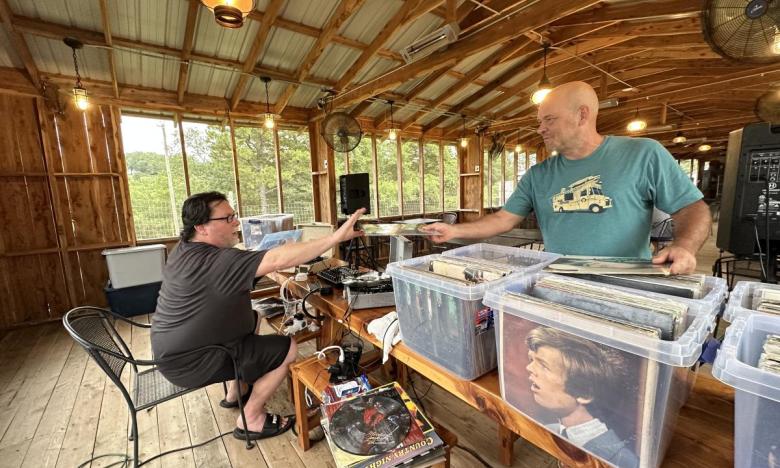 On Saturday and Sunday, it's more of a Farm-to-Table menu with dishes such as shishitos, butter flights, pierogi bao, fire-roasted pimento cheese, Peruvian-style potatoes with yellow pepper cheese sauce, roasted tomato bisque, purple hull peas with cornbread and choice of smoked pork loin or roasted mushrooms, roast beef or shrooms with smashed potatoes and root veggies, stuffed Arkansas bells, tacos, cucumber dill soup, peach spice cake, blueberry cake roll and carrot turmeric ginger cake. The list goes on and on.
Prestonrose also hosts specialty ticketed events such as a Bloody Mary Brunch or a High Season dinner, which consists of eight courses and craft beer. Check their website or follow their social channels to see what's going on.
After treating yourself to fabulous food and drink, head back to Mount Magazine State Park and let visions of foamy craft beer dance in your head.
Sunday:
Head home with great memories of all the nuances that make this portion of the Arkansas River Valley so special.
(Note: Check to see when the breweries are open before you go.)