When and Where to fish in Arkansas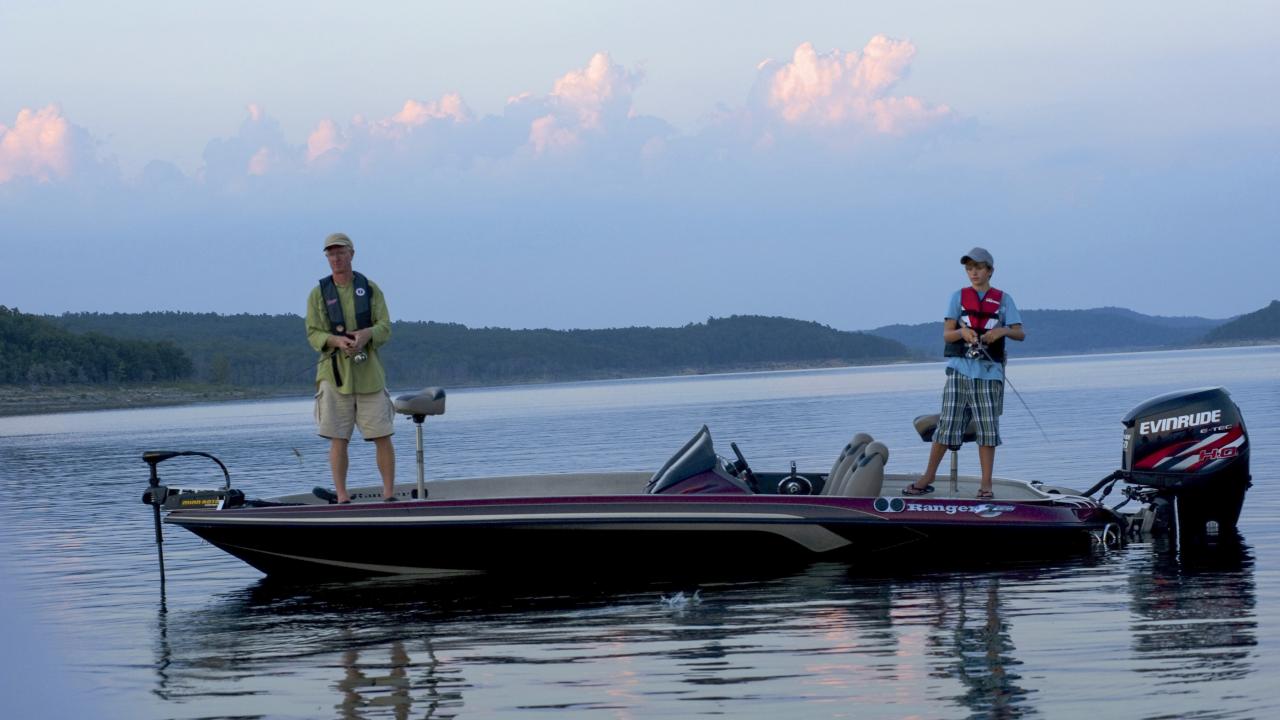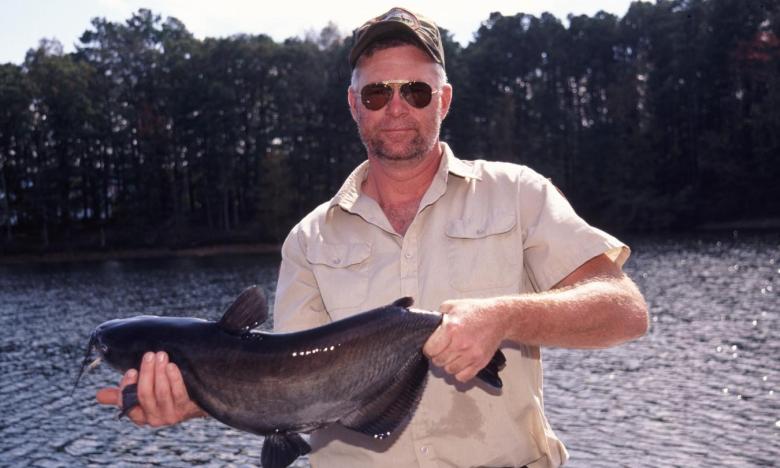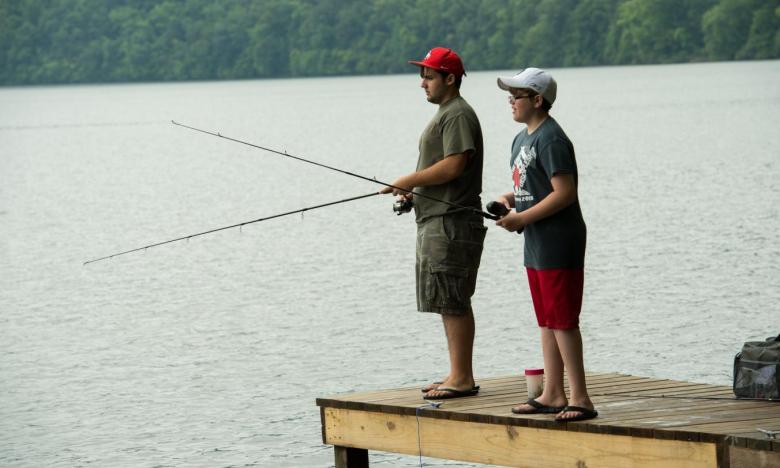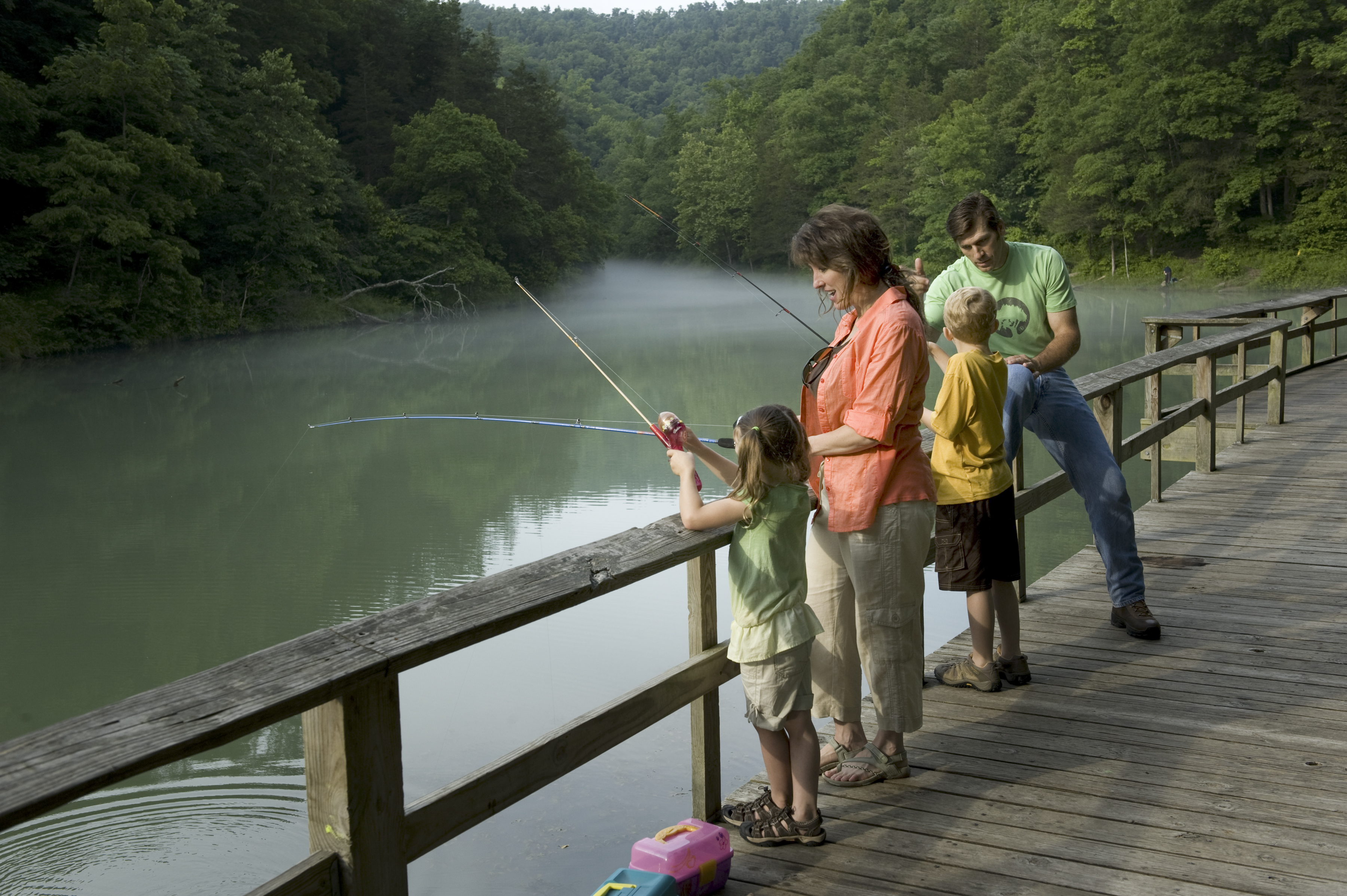 When is the best time to catch fish in Arkansas?
The short answer to that question is - all year long. The long answer is multi-faceted, depending on what species and time of year as well as if you're going for size or quantity. 
So, here are some best bets and hot spots to keep in mind each month.
January
Unlike most fish, sauger spawn during the winter, moving up below the dams mostly in the Arkansas River. Below the dams at Dardanelle and Ozark are good areas to try, says Keith "Catfish" Sutton, an outdoor writer and author of the book "Fishing Arkansas." He suggests live minnows and jigs, something crappie size not bass size. Since sauger aren't sought by many anglers, Sutton says winter is also an awesome time of year to catch blue and channel catfish.
"You might catch a 100-pounder that time of year," he explains. "The Mississippi River is probably the number one honey hole in the world and then any of the big rivers in Arkansas would be worth targeting." He suggests the White and St. Francis rivers as well as any of the big Corps of Engineers reservoirs.
February
Crappie are plentiful in Beaver Lake and can be caught all year long, especially in winter if you're willing to bundle up and brave the elements, says Rance Carter of Huck Fin's Guide Service. Crappie go deep in the winter and around structure. Run spider rigs over open water to find a school of fish, throw out a marker buoy, then start working the area by vertical jigging.
All of Arkansas's big lakes are good crappie lakes. "All of the Arkansas Game and Fish Commission lakes are worth checking out," Sutton adds. "Lake Conway is probably one of the best in the county for crappie." He also likes the oxbow lakes along the Mississippi such as Lake Chicot and Horseshoe Lake.
March
Walleye usually bite from mid-March into mid-April when they run out of the big lakes and up into tributaries to spawn. Lake Greeson, Bull Shoals, Lake Ouachita and Greers Ferry are all good walleye fisheries. "Most people will either find a place to fish from the bank or take a boat up the tributaries," Sutton says.
White bass do the same as walleye. Anticipation of the white bass run is always a hot topic of conversation among anglers as spring approaches. All four diamond lakes near Hot Springs have good white bass runs, as does Lake Maumelle in Central Arkansas. "Probably the best of the best is Beaver Lake," Sutton says. The run up the west fork of the White River is prime for big three pounders that time of year. War Eagle Creek is also popular. "Most people never fish for them outside that time," he adds.
People tend to jump the gun and get out there with the first few warm days, but the run will take place when the water temperature stays in the low 50s for a few days, says Randy Zellers with AGFC. In the southern part of the state that can be early March, but it may be almost April before Beaver Lake sees those conditions.
April
Spring fishing has a lot more appeal as temperatures warm up and anglers are antsy to get outside. Consider taking advantage of the crappie spawn and largemouth bass spawn in Cane Creek Lake, Lake Chicot, Bear Creek Lake and Storm Creek Lake.
May
Bream are bedding now and anglers want to focus on the days before and after the full moon from now through the end of summer, says Zellers. Lake Conway, White River oxbows, and Delta reservoirs like Peckerwood Lake should be hot.
June 
Catfish are popular in summer because they stay in shallower water that time of year and are much easier to find. "Baits carry scent and smell further in summertime too because water is warmer, so that makes it easier to catch whisker fish," Sutton adds. The Mississippi River along the state's eastern border is often touted as the country's top trophy catfish producer.
July
In the summer, it's always enjoyable to beat the heat in a cold tailwater such as the Little Red River. This world-class trout stream has 29 miles of suitable trout habitat, created after the completion of the Greers Ferry Dam in the early 1960s.
Hatchery-raised rainbows provide the bulk of the Little Red River's fish population, but there are wild fish too. The world record for a brown trout (40 pounds, 4 ounces) was set in May 1992 on the Little Red River by Howard "Rip" Collins and stood until it was surpassed in 2009. Other prime tailwaters can be found below Beaver Dam, Norfork Dam and Bull Shoals Dam. The Spring River is another hot spot for trout but note in summer it's also crowded with people canoeing and rafting.
August
What's biting during the dog days of summer? Drum. Hot spots include the White River at Hurricane Lake Wildlife Management Area in Bald Knob and directly below dams of the Arkansas River. Night crawlers fished on the bottom might be your best bet. While drum aren't necessarily a popular fish to catch, when nothing else is biting on a hot day, they put up a fun, feisty fight, are often large, and good to eat.
September
You can catch just about anything in Arkansas lakes in September. "Fishing under lights at night is always going to improve your odds," Carter says. "Light stimulates plankton that draw shad that draw predator fish."
Green lights are best at attracting plankton. Be prepared to wait awhile. When you notice the water getting cloudy from plankton and bait fish swarming the light, it's time to try vertical fishing with small spoons that are heavy enough to get down to the strike zone. "You really just don't know what you might catch - largemouth, smallmouth, catfish, crappie," says Sutton. "It could be almost anything."
October
Some seasonal rain begins to pick up in October, which gets the streams moving and makes them floatable again. It's a great time to go stream fishing for smallmouth. Prime waters are  Crooked Creek, Little Missouri River, Kings River, Big Piney Creek and the Buffalo National River. Try crank and spinner baits retrieved across riffles or live bait worked in deep holes with structure such as large rocks and fallen trees.
Zellers says the other bonus to this month is great fall temperatures and awesome fall colors.
November
Here's one for the kids. November is spawning season and brown trout move upstream from the Norfork tailwaters into Dry Run Creek, where they stack up densely in deep pools. This popular youth-only stream is known for big beautiful fish and easy access to wading or bank fishing.
Located near Mountain Home, scenic Dry Run Creek starts at the Norfork National Fish Hatchery and runs roughly 3/4 mile to its confluence with the North Fork River below Norfork Dam. The creek carries the hatchery effluent (32 million gallons/day).
Dry Run Creek is open from sunrise to sunset to anglers under the age of 16, accompanied by an adult, and to mobility impaired anglers, who may fish from the pier or boardwalk. The area is catch and release; trout must be released immediately. Only artificial lures with single, barbless hooks are allowed. You cannot fish with natural or scented bait.
November is also an excellent time of year for adults to fish for big browns on the White and North Fork rivers. Don't disturb the spawning beds. 
December
Bundle up and head to Lake Norfork to fish for stripers. In general, this is the time of year to use your electronics to look for large balls of shad and then drop a jig, swimbait or spoon just below those shad, says Zellers. You're likely to get a mixed bag of white bass, stripers, walleye and bass.
For folks fishing for stripers who want to use live bait, remember that live bait needs to be purchased from a certified bait shop or caught in the same water where you fish. It's illegal to catch live bait and move it to another body of water to use because of the risk of transporting invasive species like silver carp. "If it's being used as dead shad like some trout anglers and catfish anglers use, it's fine. But transporting live bait you caught from the wild yourself is a no-no," explains Zellers.
NOTE: Many lakes, rivers and streams have unique length limits and daily creel limits for certain species. Check AGFC.com for fishing regulations; plus, you can buy a fishing license there too.