Why Anglers Love Beaver Lake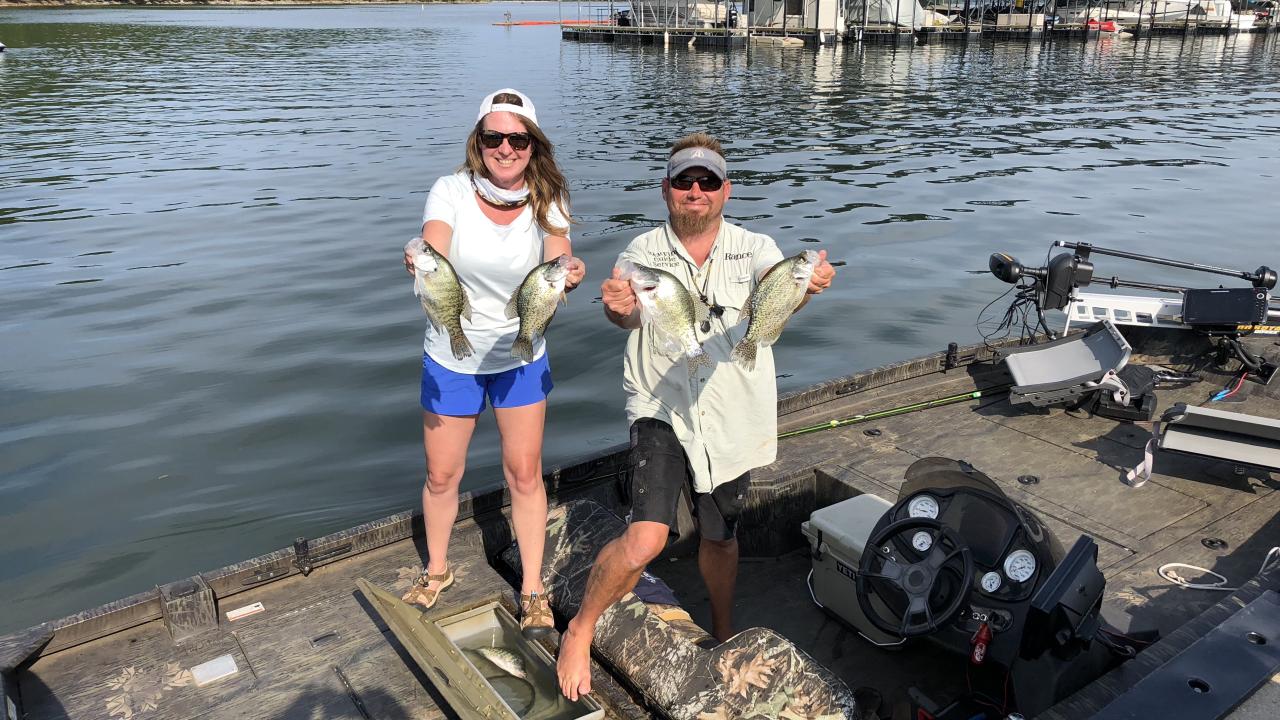 Beaver Lake in Northwest Arkansas is a very versatile fishery.
The 28,370-acre lake is the first of the impoundments created in Arkansas and Missouri along the lengthy White River system. The lake offers smallmouth and largemouth bass fishing, and striper bass fishing, not to mention plentiful supplies of crappie, bream, white bass, channel and spoonbill catfish.
"We have a great population of trophy-sized striper," Rance Carter of Huck Fin's Guide Service says. "We have really good bass fishing and crappie to be caught, lots of them."
"Northwest Arkansas in general has great bass fishing opportunities all of the time here," Carter says. He adds that spring and fall are the best times because of the pre-spawn and spawn. "FLW tournaments come here and get a lot of publicity," he adds. "It's a challenging lake."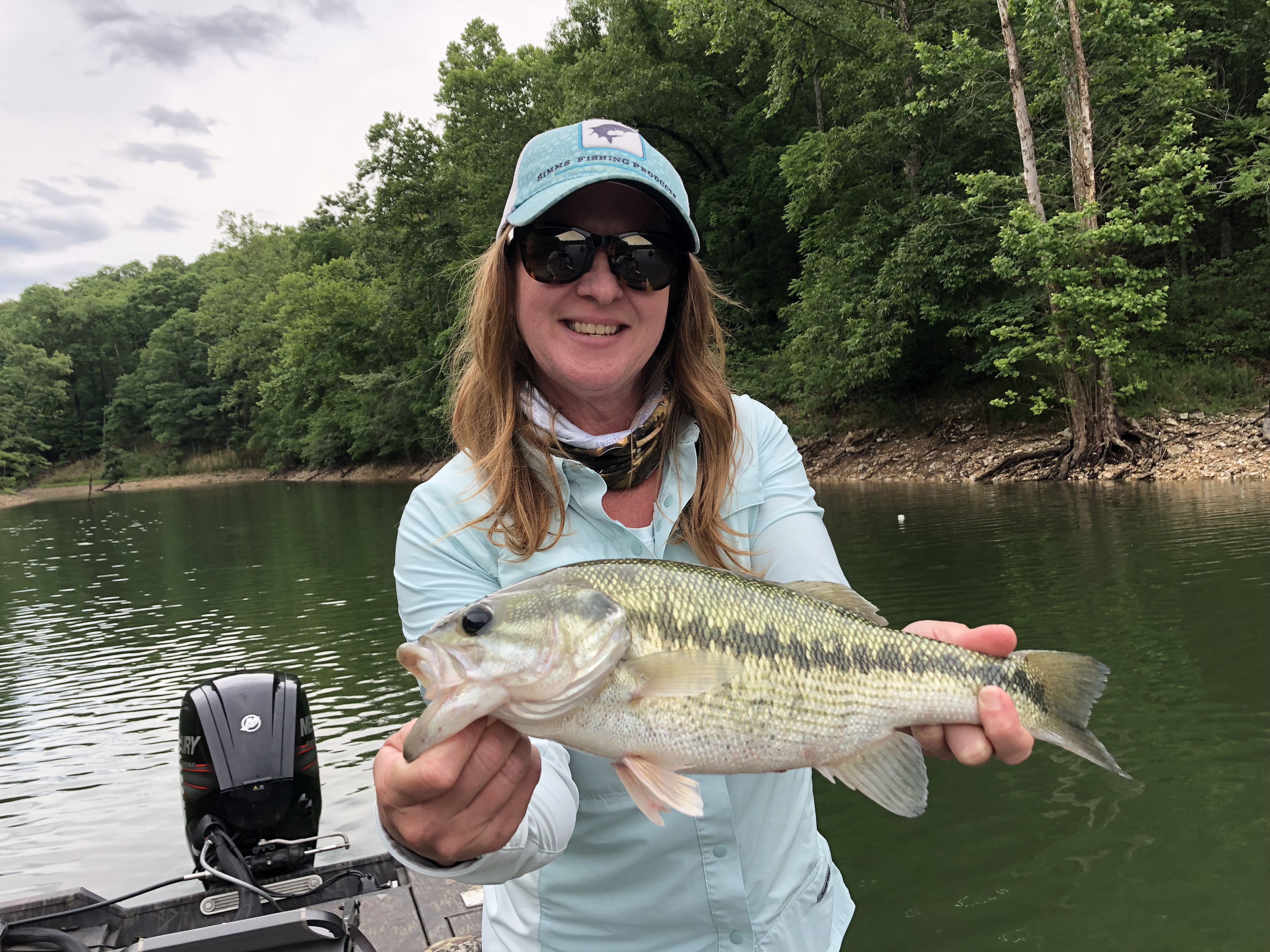 Beaver Lake has given up several 40-pound-plus state-record stripers. Early spring and winter are some of the best times to go striper fishing. Carter says striper are easier to pattern in the cold, while in the summer they are harder to find.
One prime hot spot encompasses the huge flats near where the White River and War Eagle join in the upper portion of Beaver. The main river channel averages around 60 to 65 feet deep through this area, but is surrounded by flats that average from 10 to 30 feet in depth. Beaver's spring stripers always can be found somewhere in this vicinity. Creek mouths are among the best striper and hybrid fishing areas on 28,000-acre Beaver Lake, especially in summer. Some worth checking out include War Eagle Creek, the White River, Ford's Creek, Cedar Creek and Rambo Creek.
"In summer, nighttime fishing for striper is predominant," Carter says. "Fishing under lights at night is always going to improve your odds. Light stimulates plankton that draw shad that draw predator fish." Beaver supports healthy populations for fall striped and hybrid striped bass. November serves up fast-paced action for both of these hard-hitting sportfish.
"There's something that can be caught here year round," Carter says. "There's always hot bite. Walleye is best in spring or fall. In summer most folks are catfishing."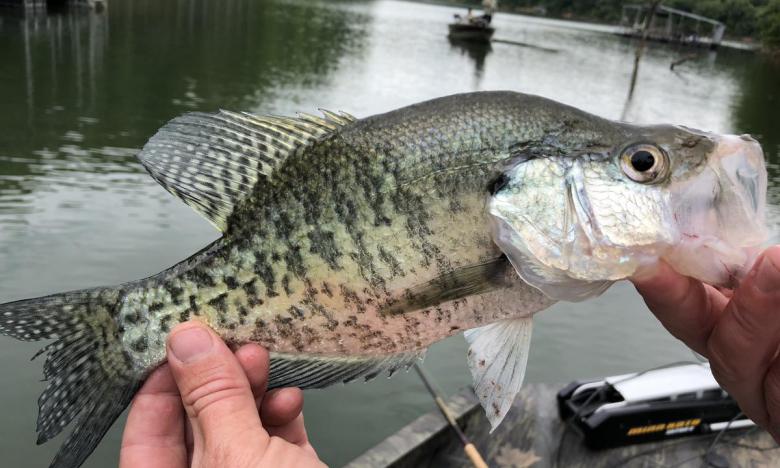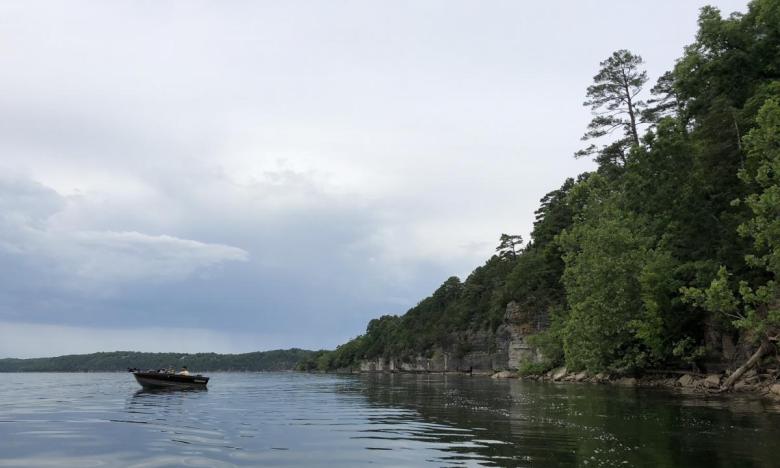 Crappie are plentiful as well, and can be caught all year long, especially in winter if you're willing to bundle up and brave the elements. Carter says most people chase crappie in the spring when temperatures warm up and they are ready to break the spell of cabin fever.
"There are so many different techniques you can use to get at the crappie," Carter explains. Vertical jigging in timber and pulling crank baits low and slow in the spring over suspended brush piles is popular. Carter also likes to run spider rigs over open water.
For Carter, guide fishing is not always about catching a monster crappie or huge pile of fish. It's also about seeing people having one of the best times of their life out in nature and sharing the experience with them.
"Most people come here because it's beautiful," Carter says. "And the clean, clear water."
Completed in 1966 and nestled high in the Ozark Mountains, the birthplace of the White River is full of natural, scenic beauty.
Taking advantage of this fact, the U.S. Army Corps of Engineers has constructed a variety of recreational facilities. Paved access roads wind through 12 developed parks. There are 2,008 acres of campgrounds and more than 650 individual campsites, most with electricity and fire-rings. Drinking water, showers and restrooms are nearby. Other facilities -- picnic sites, swimming beaches, hiking trails, boat launching ramps, sanitary dump stations, group picnic shelters and amphitheaters -- are also available in the parks.
With 487 miles of shoreline highlighted by limestone bluffs, Beaver Lake offers a world of recreational opportunities. In addition to fishing, the lake is popular for skiing, tubing, swimming, SUP, boating and other water sports in general. Marinas and outfitters are plentiful. In addition to campgrounds, numerous cabins, resorts and other lodging ring the lake.
Carter grew up in the area and has been a fishing guide for more than 20 years. He's lived in the Rogers/Bentonville area his whole life except for when he was on active military duty.
"Northwest Arkansas is a tremendous area. We have lots of captains of industry. You can't beat the beauty that's here," Carter says. "Arkansas is great and Northwest Arkansas is some of the most beautiful country there is in my opinion."
"Life is great and we live in a great part of the world. As far as fishing in Northwest Arkansas, there's a fish somewhere that's always willing to eat."
In addition to Beaver Lake, Carter says that within 45 minutes of his door he has about 18 different bodies of water within a reasonable driving distance that he can fish.