Wilderness Rider Buffalo Ranch & Adventure Park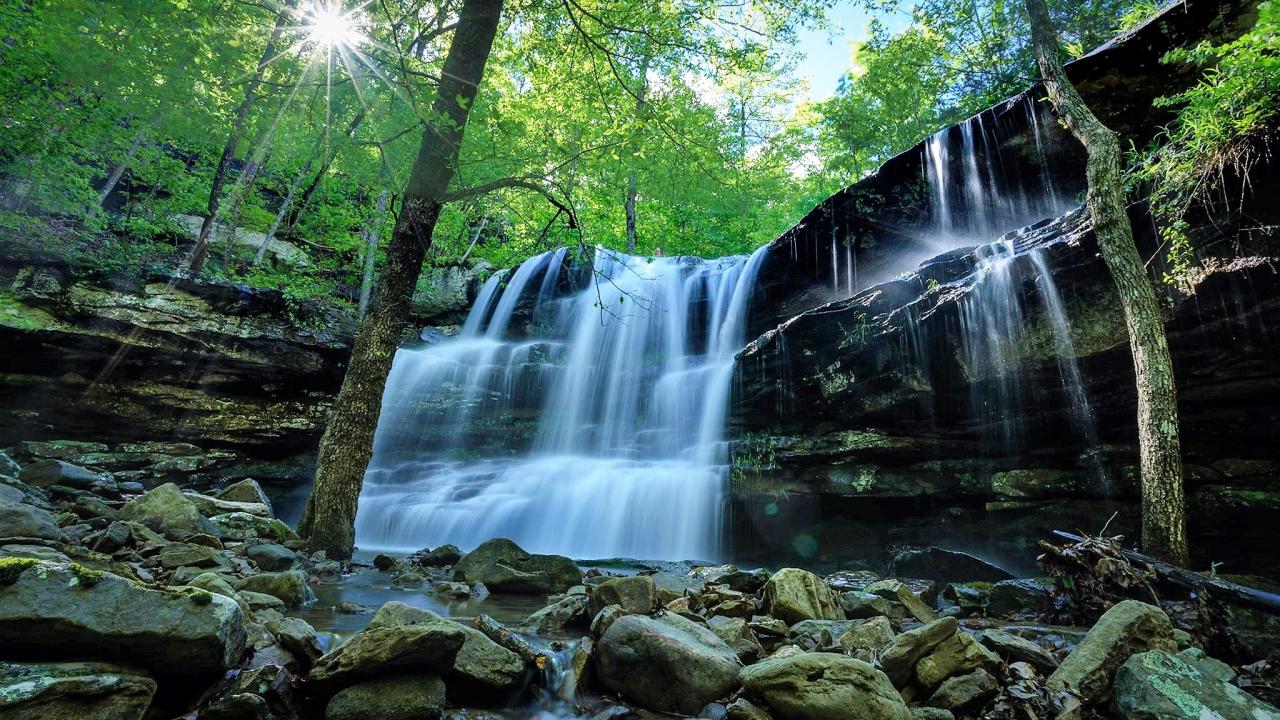 Donny Stuart spent his working life as a stage and production manager for ZZ Top. When he wasn't touring with the band, he was usually in Arkansas, the state he fell in love with during visits as a child.
At the age of 22, he bought his first 20 acres near the Buffalo National River and spent the rest of his life adding to it. He now owns 3,000 acres of stunning landscape that he shares with others through Wilderness Rider Buffalo Ranch & Adventure Park.
The property adjoins the park land of the Buffalo National River and Sweden Creek Natural Area.
The ranch and park is like Disneyland for outdoor adventure seekers. The terrain varies from mild to wild with meandering wooded trails, stunning overlooks, waterfalls, rocky inclines, plenty of elevation changes, natural springs, beautiful creeks, and a little mud.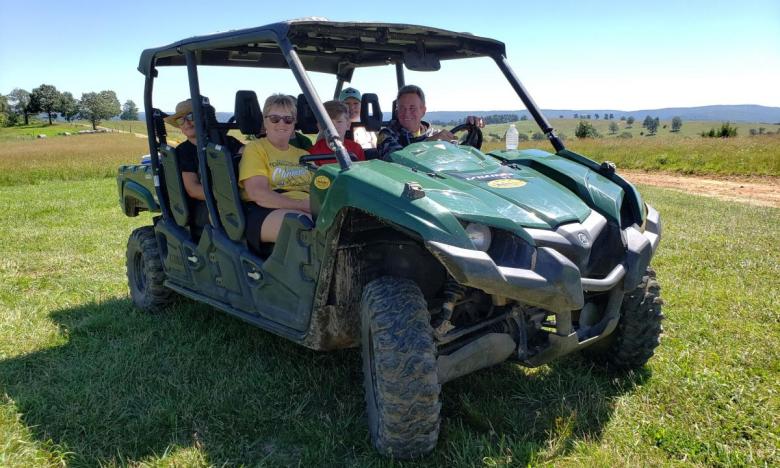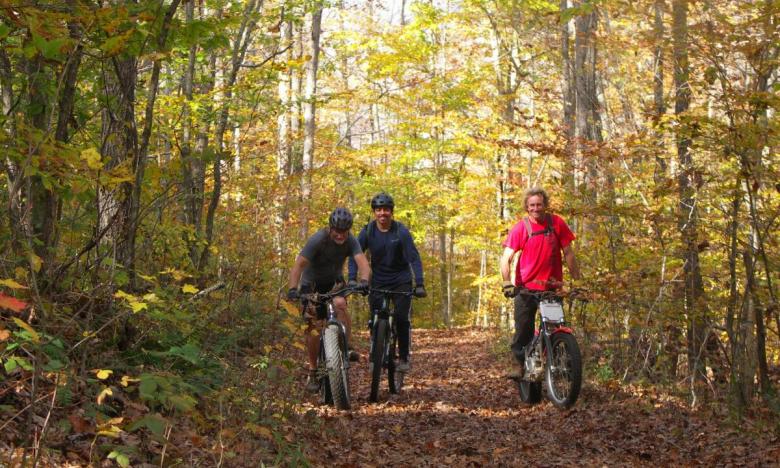 While visitors go to hike and camp, Wilderness Rider is also known as a trail park, popular with those who enjoy riding dirt bikes, ATVs, side by sides and Jeeps. Most people take their own off-road vehicle, but the park rents them as well so you can explore more than 2,500 acres of trails. You can even drive by the resident herd of American Bison. You can also rent mountain bikes or bring your own.
Private, scenic, guided tours are available too. You can explore the pristine wilderness via a six-seat Yamaha Viking side by side on a tour that can be tailored to include short hikes to special features. Or, it can be entirely motorized for those with mobility issues who still want to experience the magic of being deep in the Ozark wilderness. Tours include visits to overlooks, waterfalls, and Buffalo Bypass.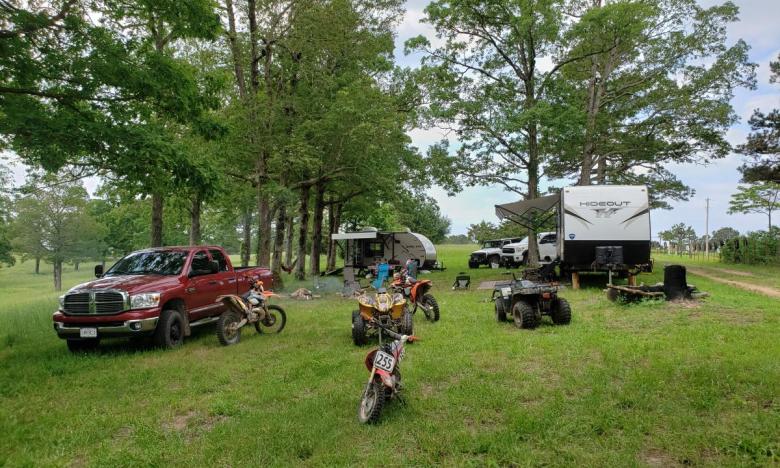 Camping options are primitive, yet unique for tent, van and RV sites. Some you can drive to no matter what type of vehicle you have. Others require four-wheel drive vehicles with good ground clearance and off-road tires. You can also backpack into some of these sites if you don't have off-road transportation.
There are sites near waterfalls, ponds and babbling springs and on remote hilltops with great overlooks. Buffalo Pines Camp is within the Buffalo pasture area. One unique site is under a natural overhang about 40 feet up on a 75-foot sheer ledge face. The vantage point offers a stunning view of the opposing cliff face across the hollow and the overhang provides protection from inclement weather. A ramp and natural stone steps make it relatively accessible and a natural stone fire ring comes with the space.
Park fees vary per activity and time spent on the property. There are day use fees and multi-day specials. Find out more at Wildernessrider.com.