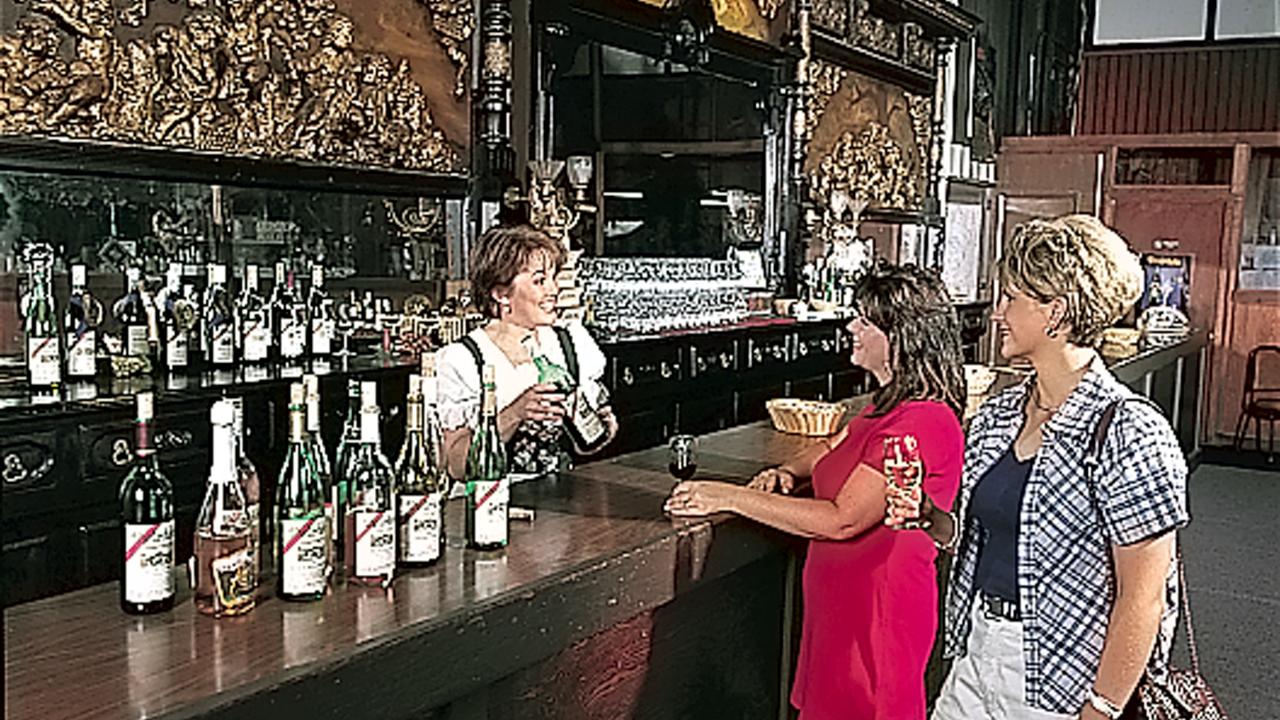 Nothing helps a group of old friends reconnect better than a night out on the town with dinner, dancing and a few glasses of wine.
From the nightlife of Little Rock's downtown River Market to Arkansas winery tours in wine country and award-winning Fayetteville, Arkansas restaurants, the Natural State's nightlife and entertainment scene is as sweet as its homemade wine.
Experience a Night on the Town
Go ahead, let your hair down. Arkansas's nightlife offers the opportunity to let girls be girls.
If you like to be in the middle of it all, you'll find the hottest clubs, trendiest restaurants and tastiest drinks in Little Rock's downtown River Market District. Same for Dickson Street in Fayetteville, especially after Razorback games on the weekends.
If you're looking for a more refined night on the town, try catching a performance by the Fort Smith Symphony, or visit the incredible Crystal Bridges Museum of American Art in Bentonville. 
Girlfriend Getaways Never Tasted So Good
The very best of Southern culture might not be summarized anywhere better than on the menu of its restaurants. Barbecue. Beans and Cornbread. Pecan Pie. Homemade Ice Cream. Words simply can't describe the tastes of the South. Oh, but if taste buds could talk! Little Rock and Fayetteville Arkansas restaurants like Sonny Williams Steak Room and the Catfish Hole are famous around the state, but some of the hidden jewels of Arkansas are the modest street corner cafes and side-of-the-road country eateries. From dinner riverboat cruises to dinner theatres, if there is one thing we can guarantee while on your Arkansas girls getaway, it's that you'll never go hungry.
 
The Joy of Cooking
Several opportunities are offered around the state for cooking classes.  There are quite a few to choose from on varying topics.  Grab you best gal pal and sign-up to improve your culinary skills. 
Arkansas Winery & Brewery Tours
Arkansas's reputation rests on its abundance of outdoor settings and activities, but one of the most underrated natural aspects of the state is its wine country. Families have been brewing wine in Arkansas for almost 150 years, and Arkansas winery tours and tastings are available year-round in towns such as Paris and Altus. You can also find out what's brewing in Arkansas with a tour of Diamond Bear Brewing Company, Arkansas's only production brewery, or head to Vino's Pizza Pub Brewery or Bosco's brew pub in Little Rock, two popular hangouts where there is always a seasonal brew on tap.