Winning the Arkansas State Fair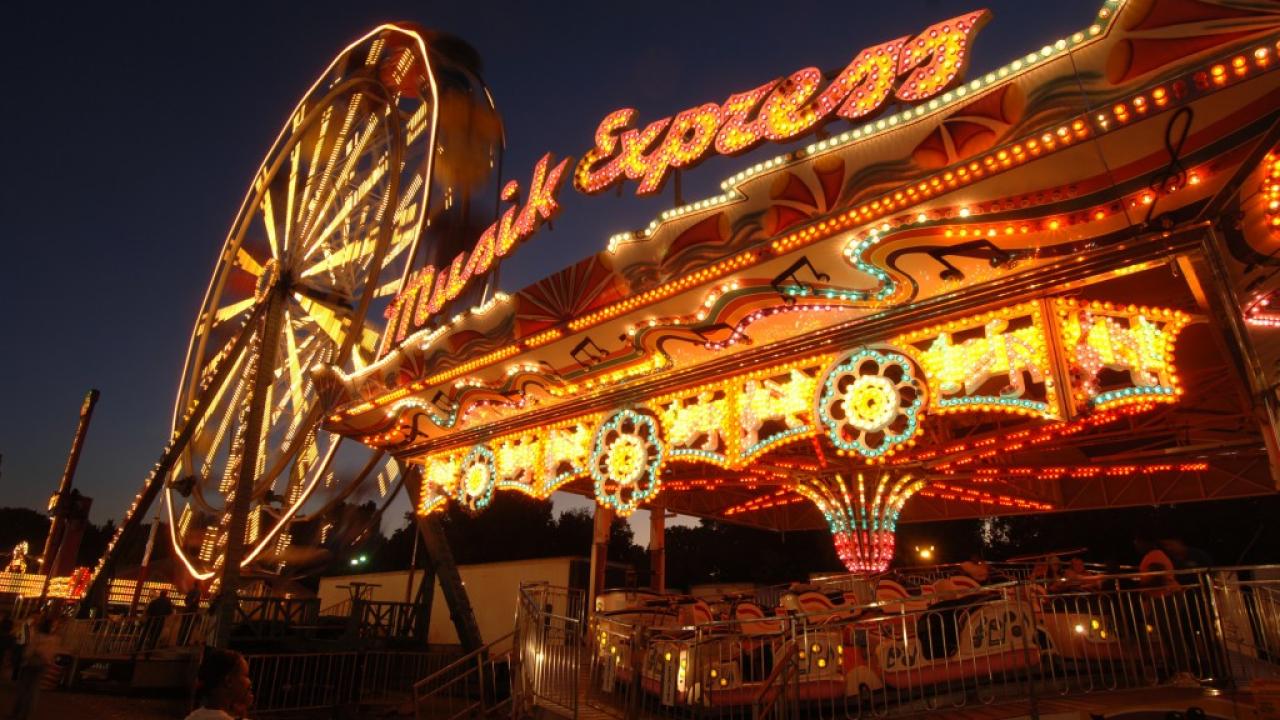 One of Arkansas's biggest and most anticipated annual attractions takes place each October in Little Rock with ten days of rides, games, contests, fun foods, concerts and more! There is nothing like watching a child's face light up with the thrill of so many fun new things to take in. But all that excitement can overwhelm little ones—and parents trying to keep up with them. Here are a few strategies for navigating the Arkansas State Fair while keeping smiles on everyone's faces.
Have a solid game plan
Spend some serious quality time on the State Fair website and determine your family's "must do" activities. The site makes it super easy by allowing you to create an account and add events to an itinerary. This way, you can see it all laid out, which helps you zero in on the best day to go or a particular area of the fairgrounds to focus the bulk of your time in. Once there, if kids start to feel pulled in several directions at once, it'll be easier to stay on track by reminding them of those attractions they're dying to see.
Don't try to fit it all into one trip
Got a long list of "must dos"? Don't sweat it. Racing from one attraction to another won't be fun for anyone. Slow down and take your time, allowing kids (and yourself) to savor the experience. A full day can be too much for small children, and checking everything off the list isn't worth it if it means cranky kiddos. If you can, spread your visit across a couple of days—discounted and free admission days mean multiple visits don't necessarily add up to multiple entry fees. And if you can only do one day, focus on things that are special to this year, like performances or new rides. We promise funnel cakes will be back next year.
Go early
This is a no-brainer, but it bears repeating: The earlier you go, the smaller the crowds are. (Weekdays are less congested than weekends, too.) Yes, the bright lights are more dazzling at night, but bigger crowds can leave everyone more frazzled than dazzled. If there's something grown-ups just have to see during prime hours, consider getting a sitter and going it alone.