The World's Largest Daisy BB Gun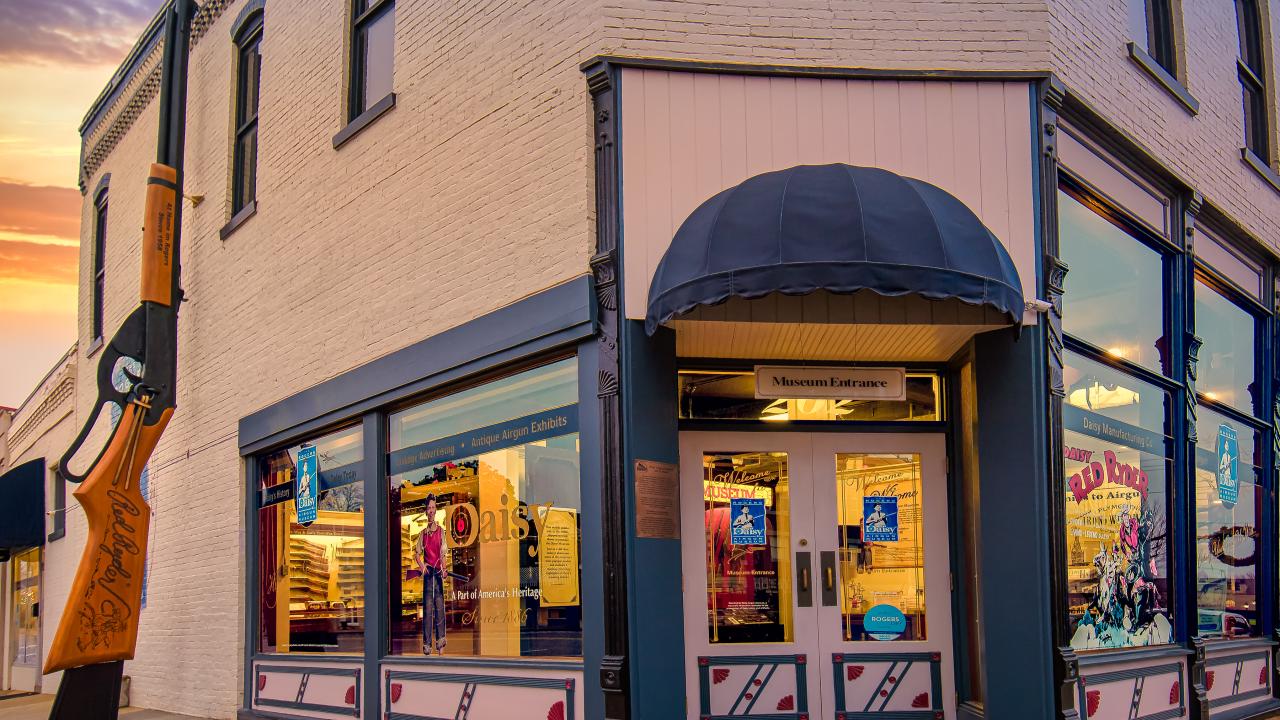 What's the biggest reason to visit Rogers, Arkansas? To see the World's Largest Daisy BB Gun in the historic downtown.
We've all heard of or maybe even been compelled to find a few of the world's largest roadside attractions around the nation, such as the ball of twine in Kansas, catsup bottle in Illinois, peanut in Georgia, blue whale in Oklahoma, Paul Bunyan in Minnesota, cowboy hat in Washington, Uniroyal Tire, (first seen at the NY World's Fair in the 60s) in Michigan, tea pot in West Virginia, gnome in New York, pecan in Texas and the giant Louisville Slugger baseball bat leaning up against the museum in downtown Louisville, Kentucky.
Rogers took its place among the ranks of these world's largest items on Jan. 19, 2021 with the installation of a 25-foot-tall Daisy BB Gun on the sidewalk outside of the Daisy Airgun Museum.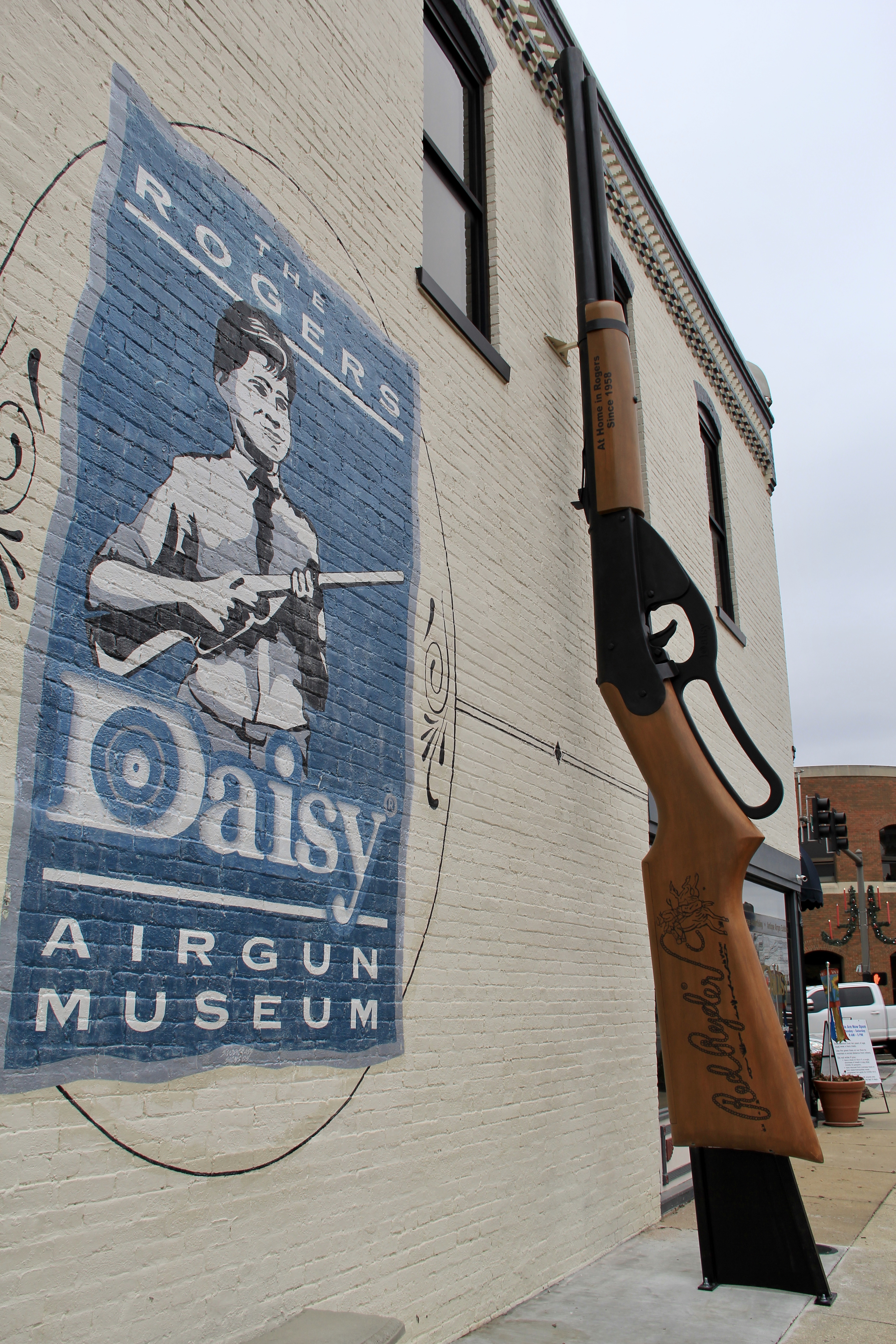 The museum is a non-profit preserving and promoting vintage products and artifacts of the historic Daisy company and is a tourism destination for Daisy fans and collectors. In addition to airguns dating from the 1600s to present day, here you can find Daisy stamped golf balls that went to the moon and a leg lamp like the one in "A Christmas Story."
Daisy Manufacturing Company has called Rogers home since 1958 and still dominates the airgun category with tried and true models like the legendary Red Ryder, made popular in the movie "A Christmas Story," as well as innovative new high power PowerLine air rifles, air pistols and a line of Avanti air rifles and pistols for training and match competition. Daisy also licenses the Winchester name and creates a line of Winchester air rifles and pistols.
In recognition of that history, on both sides of the forearm of the 25-foot-tall gun sculpture are the words, "At Home in Rogers Since 1958."  The left side of the stock bears the Red Ryder logo as it appeared in 1940 while the right side features today's logo. The stock of the gun is weighted with 500 pounds (684,000 quantity) Daisy BBs. The size of BB that would fit the barrel would be one eight of an inch smaller than a ping pong ball. 
The sculpture was fabricated by Elemoose of Springfield, MO, a company which specializes in unique larger-than-life sculptures, primarily commissioned by theme parks. Its structure was engineered by John Miller of J & M Engineering of Springfield, Missouri. Securing such an attraction to a historic building required the special know-how of Robert Whitley of Whitley Construction Solutions, LLC with special equipment provided by Sunbelt Rentals.
Thousands of people for whom a Daisy BB gun was their first BB gun already come to Rogers to experience the Daisy Airgun Museum. Joe Murfin, museum director, says it's an honor to give them one more big reason to come.