You Do You at Terra Studios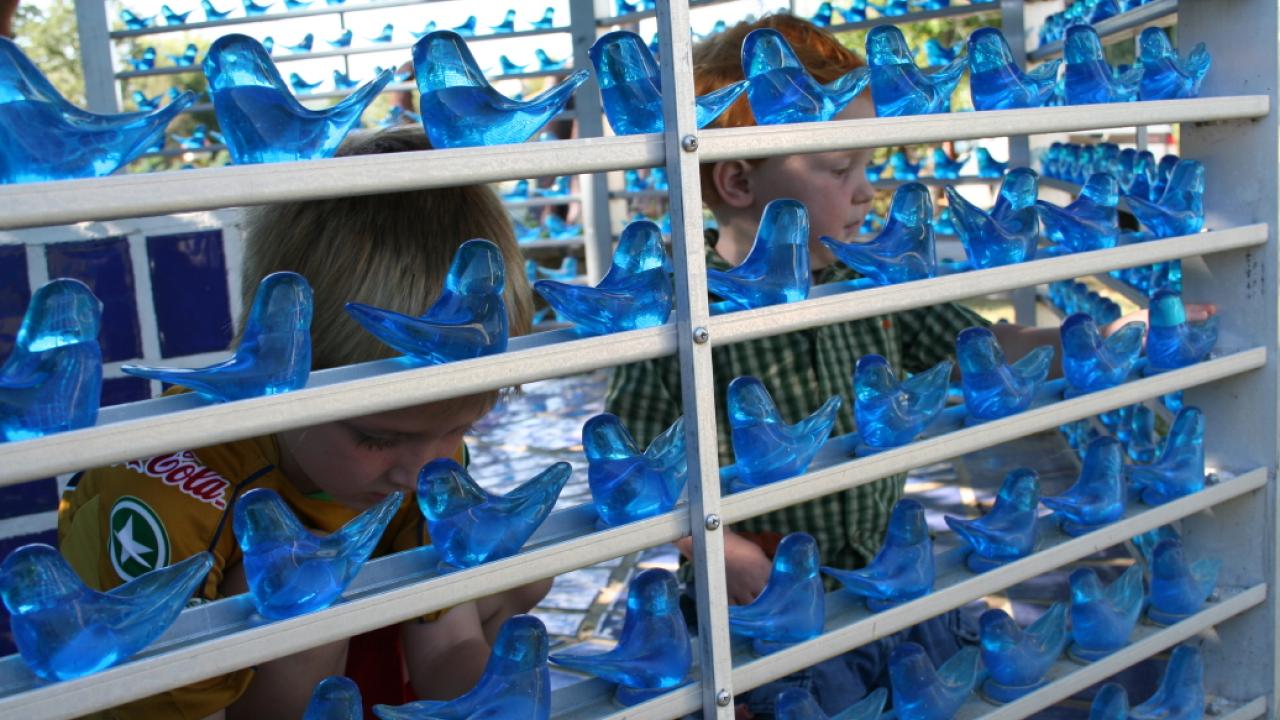 If there were ever a place to find joy, Terra Studios is surely it.
In fact, I think they manufacture all the good feelings there – happiness, delight, surprise and wonder.
The telltale signs can be seen on the faces of the folks that wander the property – big smiles and laughter. Terra Studios is a wonderland of art and creativity featuring a gallery of more than 100 regional artists, an art park, sculpture gardens, murals, fountains, labyrinth, café, classes and hands-on art projects. There's no admission charge to enter this non-profit world of originality.
The gallery sells stunningly simple teapots and ornate coffee mugs, classic and mysterious rings and necklaces, vibrant art glass vases, whimsical fairy accessories, bird houses, masks, casseroles dishes and rice bowls, scarves, paintings and more. The café offers sandwiches and savories, desserts, snacks and frozen treats, and drinks.
Terra Studios is best known as the home of the Original Bluebird of Happiness® and the Pink Bird of Hope®. 
See glass demonstrations daily from 11:30 a.m. to 4:30 p.m., mid-March through New Year's weekend. If you're interested in making your own creations, Terra Studios offers short mini-workshops for both adults and children. Each course is specially designed to allow you to learn basic techniques and complete a project in a single visit. Classes vary from 30 minutes to a full day, but most are about two hours long. Private classes for six or more are available too. Terra Studios will even cater your lunch or dinner.
You'll see mini doors for kids within big doors for adults, troll homes, creatures of clay, giant chess and checkers and plenty of other surprises.
So, enjoy the art and funky vibe of the place as you sit on the throne in the wizard cave, walk the labyrinth and mural trail, watch Bluebirds of Happiness being made, buy a glass treasure or enjoy a cup of coffee while looking out at the pond.
There's truly something for all ages.