Jill M. Rohrbach
jillsjourneys@gmail.com
The Clinton House Museum in Fayetteville will be celebrating Presidents' Day on February 16 and 18 with half price admission. On February 16, the museum will also be serving visitors with former President Bill Clinton's favorite snack – a moon pie accompanied with RC-Cola and roasted peanuts! Visitors will also get the chance to write to President Clinton and thank him for his eight years of service as president.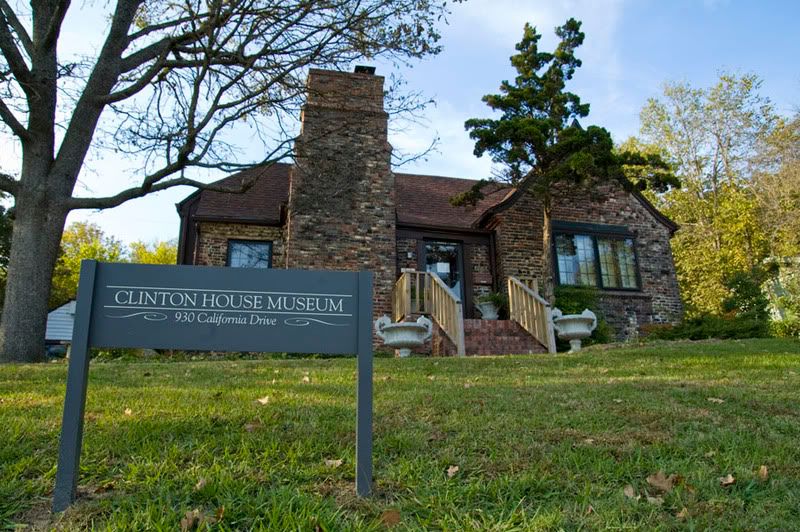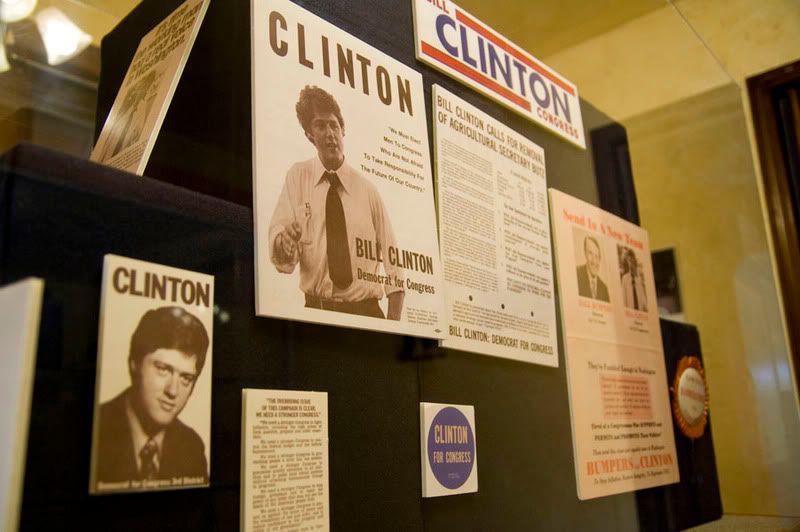 In addition to the above, the Clinton House Museum will also be sponsoring a Presidential Trivia Contest to local schools and the community. The winner will receive a special prize with a personal touch by President Clinton.
Thirty years ago, Bill Clinton and Hillary Rodham married in the small living room of their French cottage-style home at 930 California Drive in Fayetteville. The young couple was just embarking on their professional lives in law and politics. They were 17 years away from becoming the President and First Lady. Built in the 1930s, this one bedroom, 1,800-square-foot home is the epitome of cozy from the inside out. Unpretentious, like many of the homes around it, the house is constructed of a warm, dark brick façade and the inside contains elements such as an alcove fireplace and small breakfast nook.
The museum contains photographs, displays and memorabilia from Clinton's early political career, including his campaigns for U.S. House of Representatives and Attorney General. Numerous mementos of his eight years as President, a part of the official Clinton Presidential Library collection, can be viewed.
While the Clinton memorabilia spans Clinton's early political years to his presidency, it mostly focuses on his years in Fayetteville and connections to northwest Arkansas. The Clintons Fayetteville years range from 1971 to 1976. They were married in the living room of the home on Oct. 11, 1975.
The gift shop is housed in the former screened-in porch and contains Clinton biographies and his autobiography titled "My Life" as well as hats, mugs, stuffed bears, pens and pencils, note cards, cookbooks, shirts, golf tees and more.
The home is located within blocks of the University of Arkansas campus, where the Clintons both taught, and just three blocks south of Dickson Street, the city's cultural and entertainment district.
It is also part of The "Billgrimage," a way to see all the sites related to Clinton's home state. You can get an Arkansas Passport featuring the four Clinton cities, Hope, Hot Springs, Little Rock and Fayetteville. The passport has information about interesting Clinton related sites in each of these cities. At each location you will get your passport stamped with a unique stamp representing that site.
Admission is $5 per guest with group rates available. The museum is open from 8:30 a.m. to 4:30 p.m., Monday through Saturday. 479-444-0066; http://www.clintonhousemuseum.org/
So, check it out. It's even more interesting to visit the Clinton's former homer with Hillary Clinton making a run for President.