Kerry Kraus
NaturalStateBlogger@gmail.com                                                                                      

I was born and raised in the South so I'm fairly familiar with all things Southern. Granted there are differences of various kinds in the different regions of the South but all in all, the major traditions are the same.
One set of my grandparents owned a farm so I was also used to having fresh produce. But the one Southern staple I never had until about five years ago was Fried Green Tomatoes. I can't tell you why – my family just didn't make them, not even my good old country cook grandmother. I couldn't begin to even imagine what they tasted like but for some reason they never sounded that appetizing to me.
About five years ago a co-worker ordered some as a luncheon starter course so I decided to try them. I figured I'd be laughed out of the group if they knew I'd never had them before. One bite and I was sold. They were one of the best things I'd ever put in my mouth. It was all I could do to keep from grabbing the plate away from the others and chowing down.
But like any other dish, particularly something fried, they have to be made correctly. There is an art to frying foods so they come out crispy without being greasy. Since my initial introduction to this Southern culinary classic, I try the dish whenever I find it on the menu. So far, I have two favorites: Cotham's in Scott and Little Rock and Nick's Bar-B-Q & Catfish in Carlisle.
My oh my! As Alton Brown of The Food Network would say — "Them's good eats." The original Cotham's is located in an historic old mercantile in "downtown" Scott on Ark. 161 South. It's a short drive from Little Rock and well worth the trip. Not only is the atmosphere wonderful, so is the food from the aforementioned Fried Green Tomatoes to their signature 'hubcap" burger and fabulous onion rings. If you can't make it to Scott but still would like to curb your cravings, then check out the Little Rock location, located at 1401 West 3rd a block from the State Capitol.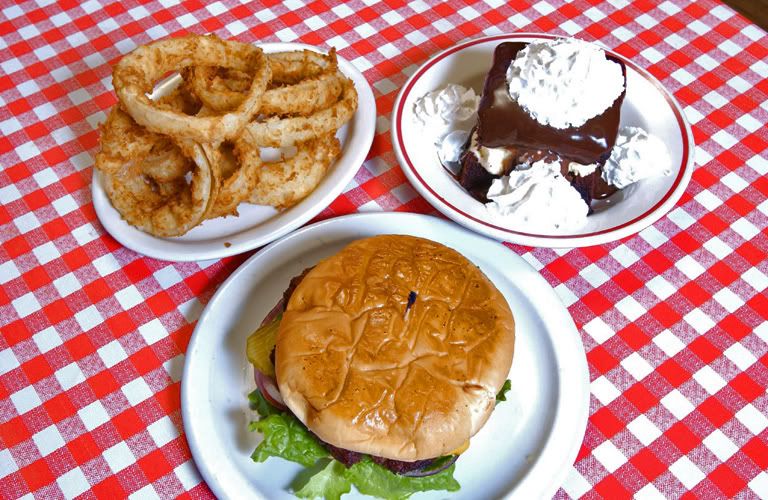 If you're headed into the Arkansas Delta, then make sure you stop at Nick's. You can't miss it.  There are signs all along the interstate, beckoning travelers to stop, much like the legendary "See Rock City" signs in Tennessee. One stop is all it will take. In addition to the melt-in-your-mouth Fried Green Tomatoes, Nick's has great barbecue and onion rings, plus catfish. The cheese dip and salsa are excellent as well. Take Exit 183 off I-40 at Carlisle then go south on Ark. 13 for one-quarter-of-a-mile.
Both restaurants excel in the dessert department as well with tasty cobblers and fried pies. Don't forget to leave room for some.