Kimberly J. Williams
deltatraveler@gmail.com
This past weekend, my hometown of Marianna held their annual fall festival, Autumn on the Square. In past years, you never knew what to expect from the weather. There are times, in my beloved Arkansas Delta, that September temperatures can teeter near the triple digits. Luckily, this past weekend was spectacular.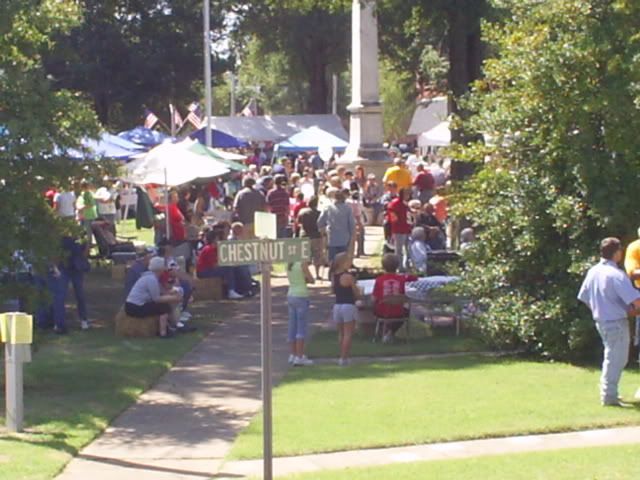 A small-town festival gives visitors (and residents as well) the opportunity to see a community at its best. It's also a chance to enjoy good music, great food and live music, all while searching for the perfect bargain. If there's a better way to spend a Saturday afternoon, I haven't discovered it yet.
As September winds to a close, communities throughout The Natural State will be hosting a variety of fall festivals. There is always something to celebrate during fall in Arkansas, regardless of where you are.
From the largest to the smallest, fall festivals truly offer something for everyone. For visitors, it's the chance to get a true sense of that community – their people, their traditions, their history. For residents, it's an opportunity to share the best their community has to offer…and a really good chance to visit with people!
Arkansas.com is a great resource for finding upcoming events in your community or the entire state. The Calendar of Events lists festivals, events and happenings throughout The Natural State year-round.
In the upcoming weeks, take the time to visit some of these great events and festivals. I believe I can safely say that you won't be disappointed. Whether it's in your own backyard or in a community you've always wanted to visit, fall festivals in Arkansas offer something for everyone.
For more information:

To find out more about upcoming fall festivals in your neighborhood or statewide, visit the Arkansas.com Calendar of Events. It's a wonderful resource for information about The Natural State, including city listings, things to do and places to stay.