Kerry Kraus
Natural State Blogger@gmail.com
In some respects we are a nation of voyeurs. We love to see how the other half lives, especially if that other half is wealthy. The Conway Symphony Designer House provides a terrific opportunity to see what a house looks like after a group of professional designers get through working their magic. I doubt many of us would be able to hire expert designers to decorate individual rooms. The historic Dave Ward House will serve as the 2008 Designer House, opening March 1 and running through the 21st. Sixteen rooms will be on display, each featuring the work of area professional designers. Hours are 10 a.m. to 5 p.m. Tuesday through Saturday, 1 p.m. to 5 p.m. on Sunday; it is closed on Mondays.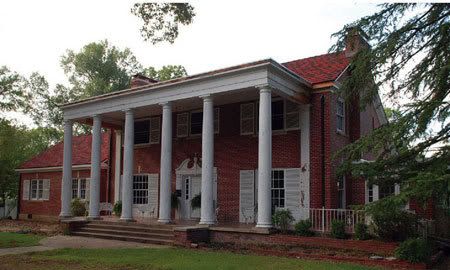 The home is located at 1912 Caldwell Street in the downtown historic district. The original home built on this site was an elegant frame house that was destroyed by fire in 1950. The Ward family used the same foundation to build the present brick home in 1951 which was completed in 1952. It has been the site of many community and social events. Ward is the founder of Ward Body Works, a manufacture of buses since 1933. The company, now International Corporation, is still located in Conway. After the designer house is over, owner Joanne Stevens plans on opening the home as a bed and breakfast inn.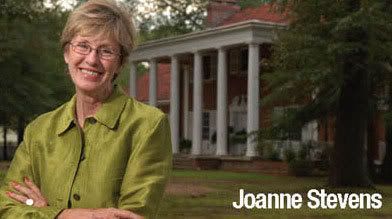 In addition to the tours, several special programs will be offered during the tour dates. The Arkansas Shakespeare Theatre will do outdoor performances on the grounds the weekend of March 15 and 16. Throughout the tour, the Conway League of Artists will display their works for sale. Also scheduled to be held are lectures and presentations by the designers.
All ticket proceeds collected on Wednesdays will benefit the United Way of Faulkner County, the Conway Regional Women's Council and the Family and Consumer Science Department at the University of Central Arkansas. Benefit admission tickets have to be purchased at the door. All other monies collected will benefit the musical, educational and outreach programs of the Conway Symphony Orchestra. Admission is $15 for individuals and $12 per person for groups of 10 or more. More information can be obtained by calling 501-269-1066, e-mailing symphony@conwaycorp.net or by checking www.conwaysymphony.org/.