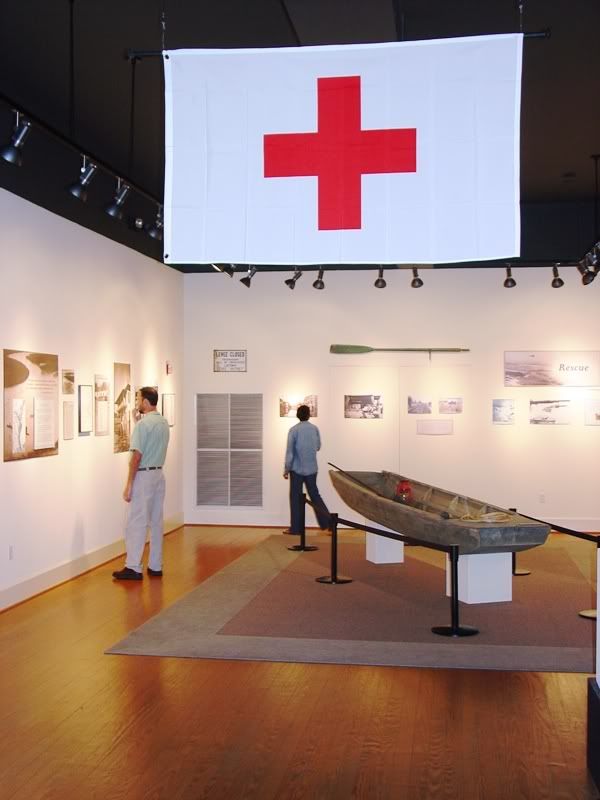 Kimberly J. Williams
DeltaTraveler@gmail.com
The power of the Mississippi River is never more apparent than when the waters of the mighty river leave its banks. The result can be devastating, as witnessed during the April 1927 flood that covered nearly 26,000 square miles of the Mississippi River Delta.
The Delta Cultural Center in Helena-West Helena is opening a new exhibit entitled RisingHigh Water Blues: The 1927 Flood in the Arkansas Delta. The exhibit features photographs of the flood from the museum's archives and artifacts from a variety of sources, including the American Red Cross and the Mississippi Levee Commission.
Heavy rains began during the summer of 1926 and continued, on and off, through April of 1927. Seven states would feel the power of the river – Arkansas, Illinois, Kentucky, Louisiana, Mississippi, Missouri and Tennessee. By February
, the White and Little Red Rivers in Arkansas had left their banks, flooding more than 100,000 acres with 10-15 feet of water. More than 5,000 people were without homes…and the rains still came. By April 9, floodwaters covered more than a million acres of land…and the rains still fell. When the waters finally began to recede in July, 1.5 million acres of America's rich Delta land was under water.
Rising


High Water Blues: The 1927 Flood in the Arkansas Delta will be on display through November 15 at the Delta Cultural Center Visitors Center, located at 141 Cherry Street in historic downtown Helena.