Jill M. Rohrbach
mailto:jillsjourneys@gmail.com
Record rainfall in the state makes this a perfect time to hike to a waterfall. I don't mean to make light of the flooding and troubles the massive amounts of rain are causing for some people. And I caution you to be careful when you do go in search of waterfalls – don't cross flooded roads or hike into flooded areas. In general, the terrain around waterfalls can be dangerous to explore so use common sense and be careful. But, this really is an excellent time to see water gushing down hillsides and over cliffs throughout The Natural State.
I hear Cedar Falls is roaring so loud you can hear it from Mather Lodge (both are located at Petit Jean State Park in the Arkansas River Valley). My favorite waterfalls are located in the Ozark Mountains, particularly the Buffalo National River region. I can picture it right now – the musicality of water thundering down a hillside, the beauty of the white cascading torrent of water, the cold spray as it hits rocks, the pungent odor of the wet outdoors.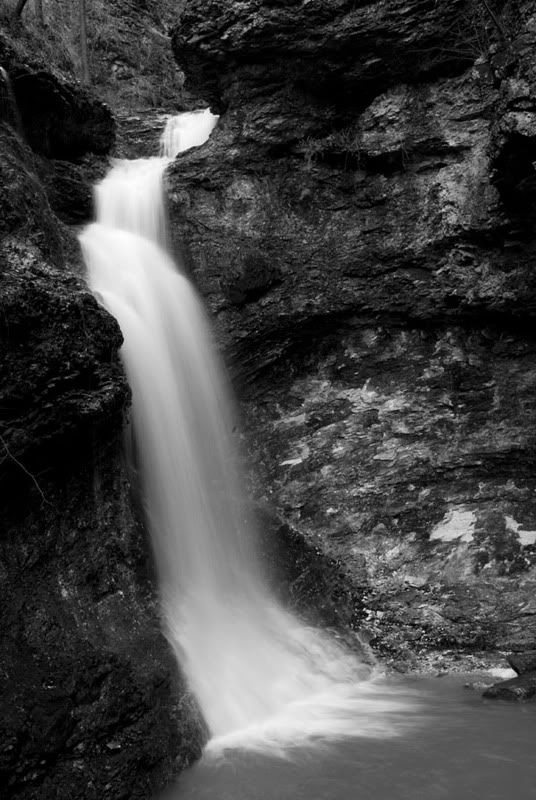 Eden Falls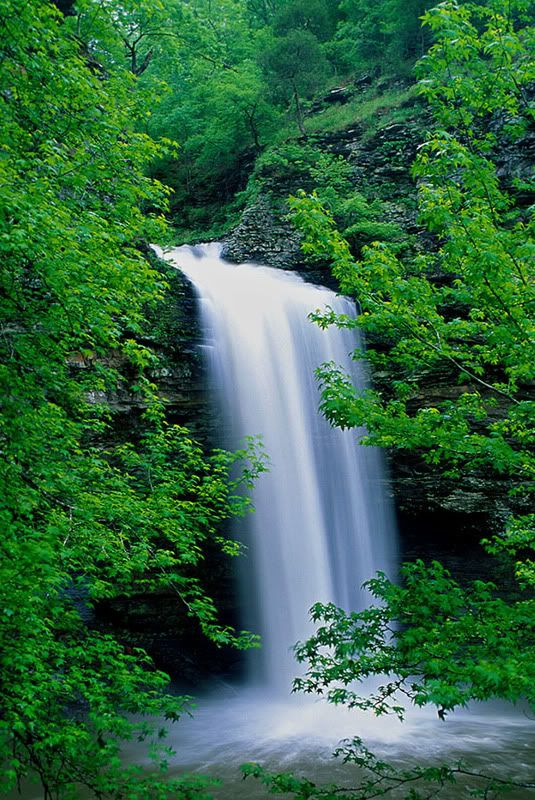 Cedar Falls
Grab your camera and tripod for an opportunity to shoot frame-worthy photos. If you're wondering where to go, pick up a copy of Tim Ernst's book "Arkansas Waterfalls." The book includes a list of waterfalls, each with a map, GPS coordinates, color photos, height, beauty rating, hike difficulty rating and detailed directions.
Or check out this great Web site — www.watersports-arkansas.com/through-the-water/ — for information on waterfalls, and everything else associated with splashing around Arkansas.
Eden Falls by Casey Crocker  and  Cedar Falls by Chuck Haralson  (both shown at extreme high water)